The Role of Art During a Revolution
Where being an active audience member matters most
Art and artists play a fundamental role in the advancement of a revolution. Whether it be visual art, spoken word or music, art gives us an outlook on how we felt during this time. It is a timestamp in our lives of the moments and movements that have been happening on the daily. 
There is a lot that we can be learning from books, documentaries, podcasts and TV shows, but art takes this knowledge a step further. By viewing and supporting Black, Indigenous and people of color (BIPOC) and non-Black people of color's (POC) art, the knowledge learned from academia is then put into real-world situations. Not only that, but there is a new wave of emotion that we can all learn from that we don't necessarily get in academia. 
Now, considering the social and political climate, it's important to be supporting Black artists by not only viewing their work but also providing monetary support. Fordham students have played a role in viewing this art as well as in organizing group efforts to collect funds for different projects and organizations.
FLASH Magazine released a special edition issue that highlighted BIPOC and POC voices at Fordham and across the country. The issue included visual art, poetry, written essays and photography. The publication can be purchased online, and all of the proceeds will be donated to Black Trans Femmes in the Arts and Black Girl Magik. 
The support from the Fordham community doesn't stop there. Fordham students paired up with other students and friends across the country to start a Black Lives Matter Art Auction. While any artist could submit, Black and non-Black, all funds from the auction were donated to the Black Visions Collective. The auction brought in a total of $1,200 that will go toward helping fund community-led projects. 
Lucy Murray, Fordham College at Lincoln Center (FCLC) '23, was one of the main organizers of the auction, alongside Katie Heaton, FCLC '23. Lu Aubin, FCLC '23, and other Fordham artists contributed their own work to be sold as well. 
Murray and her friend Michael O'Neil from her hometown were the two that started the account. "Michael has an art Instagram account where he asked his own friends (to contribute)," she said, and "I asked mine if they wanted to participate or if they knew anyone else that would like to." Using Instagram as a platform to organize monetary support, the idea took off, and soon enough Fordham students from across the country were participating in contributing their own art or even buying some. 
When coming up with the idea and looking at their own Instagram followers, the question of who would buy the art arose. Heaton, who was responsible for marketing, addressed the fact that many older white folks have the funds to buy the art that they were making. "For the artists to realize that their talents could be used to appeal to an audience that, as sad as it is, wouldn't donate otherwise is extremely important," Murray said. 
Murray hopes that in the future the account can be used to amplify Black artists and give them space where their art can be bought, considering that the majority of their followers are interested in purchasing pieces already.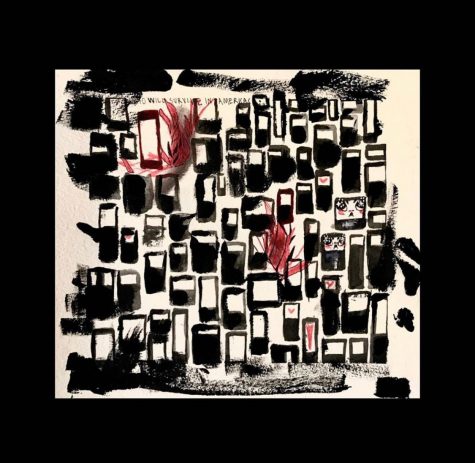 Support doesn't always have to be monetary, though. Social media is a platform where careers and opportunities can open up for many. By just sharing someone's artwork, they can be exposed to a whole new audience of people. Instagram has been a huge proponent for change during the Black Lives Matter movement. Artists and audiences have been using their own platforms to elevate BIPOC art. 
Fordham Theatre professor Clint Ramos has used his own Instagram for the same reasons — to step up and support artists in his own industry. He has been consistently posting about the Black Lives Matter movement, as well as amplifying creatives within the industry like costume designers and performers. "It really was empowering to see Clint be such a loud voice in the movement, and he has started these conversations before this all started too," said Jayla Pollock, FCLC '22, and theatre major. "Ever since he got to Fordham he has been a faculty member that actually follows through with plans to support students of color— he's called people out on the daily." 
He and many other Fordham students have been using their platforms on social media to highlight the #WeSeeYou campaign. The campaign shares the heartbreaking stories of the disparities for BIPOC in the theater industry and demands that the industry makes space for them. 
For both Amara McNeil, FCLC '23, and Pollock, both of their future careers rely on the theatre industry making changes. "I want to open my own theater, and being in other theaters, I know that all of the upper management are just white men," said Pollock. "Before, I had to understand how to maneuver around that, but now I feel more comfortable knowing that I can demand to be in these spaces too."
McNeil believes that this movement can transfer to Fordham's own theatre department. "I think that the theatre department often wants to do a particular project or have a particular conversation or put on a particular play above how that affects the students who are involved in it," she said. "(Fordham) needs to dump more resources to make sure that we are in the right space to do the work that we need to do and that we want to do, as opposed to them just using us as proxies to do what they want to do."
So, while posting infographics and petitions is extremely important within itself, taking the time to support our peers and the artwork that they have been doing is important, too. BIPOC artists face many barriers when trying to make it in their field, barriers that prohibit job opportunities and growth within the industry time and time again. It is our responsibility, as peers and audience members, to continue to show up even after the hype of this movement dies down.