FLASH Magazine Recognizes Artists of Color in Special Summer Issue
After over a month of global protests against police brutality and the systemic oppression of Black people, the editorial board of Fordham's FLASH Magazine came together to create a special summer issue. Released on July 4, this issue honors and uplifts the voices of Black people and people of color. 
"In what everybody is experiencing, I just felt like nothing I was doing was hard-hitting enough," Editor-in-Chief Nishita Naga, Gabelli School of Business at Lincoln Center '21, said. After asking for a second opinion from creative director Bawila Idris, Fordham College at Lincoln Center (FCLC) '21, the rest of the editorial board was in full support of a special issue. 
Their vision was to publish a smaller summer issue in order to amplify the voices of Black, Indigenous and people of color (BIPOC), specifically but not limited to those in the beauty and fashion industry.
"Everybody was behind it; (Idris) and I had a vision for this issue, and it turned out to be so much better than I originally envisioned it to be," Naga said. Idris stressed that they really wanted to create a separate issue for this topic rather than putting it toward their work for the fall semester so they could put the attention on it that they felt it deserved. Idris said, "I'm really grateful that we were able to work on this and to create something that speaks volumes about these issues."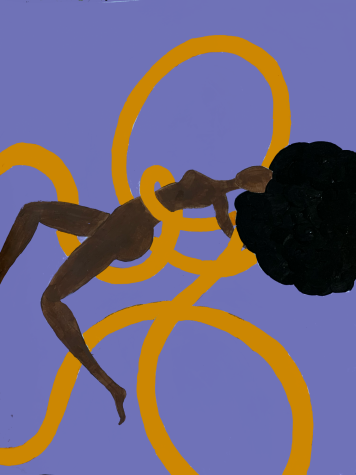 While most of FLASH's issues focus on trends in the fashion and beauty industry along with some more personal topics like gender identity and sexuality, this issue allowed for more depth and the sharing of vulnerable experiences. "We're already a pretty diverse board to begin with from all different walks of life, and since we all have that common understanding of feeling oppressed or put down in society, that's what motivated all of us to make this," said Social Media Editor for FLASH Magazine and Assistant Arts and Culture Editor for The Observer Vicky Carmenate, FCLC '23. 
The social media editors posted on FLASH's Instagram page on June 4 calling for anyone from the Fordham community and beyond to submit their content ideas to the magazine. Many people reached out initially, but not as many people followed through with submitting work. Naga and Carmenate said this was probably due to the fact that submitting content can be more work than people anticipate, and, also, sharing possibly vulnerable experiences can be intimidating for people they have never worked with before. 
Naga and Culture Editor Marina Vergara, FCLC '22, described the content-acquiring process as organic. People from Instagram and the editors were encouraged to submit work wherever and whenever they feel inspired. Vergara said that even people from her high school were able to submit work.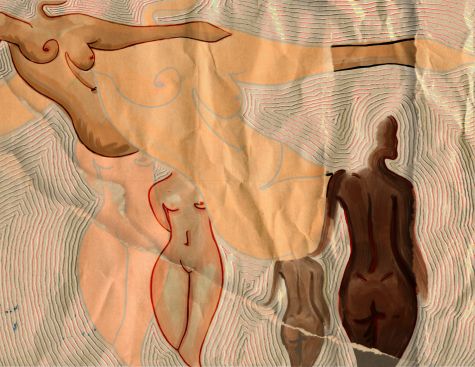 The special issue is composed of long-form and short-form writing and all different types of art. Vergara wrote her first piece for the magazine with the help of Assistant Culture Editor Jaclyn Skrela, FCLC '23. Vergara said, "It was really cool to provide history and do the research myself. I learned a lot in the process of writing." Many of the editors pointed out that they loved the "absolutely beautiful" poem written by Danielle Davis, FCLC '22, and they are hoping to delve into more literary content in future issues. 
Fashion editor Shaylah Lloyd, FCLC '21, wrote her second article for the magazine. "Even as a person of color, I didn't know that there were such disparities in the industry; it was such a learning experience. It was helpful for me, and it felt good to let other people know about it," she said. "Black artists are still overlooked in the industry, more so than we ever thought."
The board chose to publish on Independence Day because they wanted to draw attention away from the holiday and send the message that "it's not Independence Day for everyone," in reference to the fact that enslaved Africans weren't emancipated until almost 100 years after the Declaration of Independence. 
They thought it was an apt time to show their support for Black and brown artists in order to lift them up in majority-white spaces so they can reach a wider audience. With the submissions alone, Opinions Editor Alana Ramsammy, FCLC '22, said she has been able to connect to "people (who) have contributed from all across the world."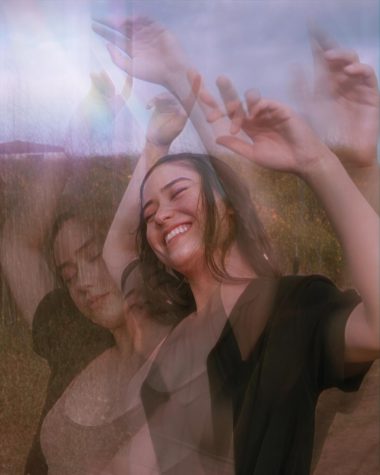 After the magazine was published on MagCloud, all of the editors promoted the release on the magazine's and their personal social media pages. Naga asked the Fordham administration to send out an email to spread the word as well. A digital copy costs $14.29, and a print copy is $26.80. All of the proceeds from buying a copy of the issue and donations will go toward Black Trans Femmes in the Arts and Black Girl Magik. Skrela thought this was an "amazing way to use (their) platform." 
The board emphasized that their work was not finished after the issue was published, and Carmenate encouraged their audience to "keep this same energy in the future once this movement dies down. I hope that people still show out for Black and brown art and that they still donate to organizations that really need our money," she said. "As a school that is mostly affluent white people, we have a lot of privilege that we can be using."
Social Media Editor Chloë Felopulos, FCLC '21, is looking forward to how this issue will influence FLASH in the future. She said, "I think this issue showed all of us how important these messages, stories, and people are and how it should not take a popular movement for us to have this focus."
Vergara seconded that it is easy to support these artists. She said, "By buying the magazine and reading it, you're learning. You're already doing part of the work."
Hear more from the FLASH editorial board on Retrospect: