Social Awareness Through a Digital Exhibition
Can creative expression and social awareness intersect? Absolutely. The Movement Theatre Company has commissioned 15 early-career designers to create digital content to raise social awareness for an exhibition titled 1MOVE: DES19NED BY… The digital content series is co-curated by Clint Ramos, Fordham Theatre's head of design and production department and an award-winning designer; and Cha See, prominent award-winning Broadway lighting designer.
As a digital museum of 15 unique creative pieces, 1MOVE features a collection of designers of varied ethnicities and expertise. From Chen-Wei Liao, a Taiwanese scenic designer based in New York City, to Omar Madkour, a Cairo-based lighting designer, this creative goldmine features an eclectic display of two- to five-minute video pieces, each serenading the viewers with a unique perspective on a social issue.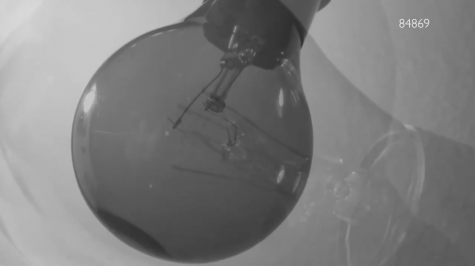 Ramos wanted to showcase the exemplary work of these ethnically diverse designers as a way to advocate for their representation in professional theatre."There is a dearth of resources for theatre designers outside of the compensation for their work. Most public and private grants and fellowships don't cover us. The problem amplifies as you go further into designers of color and immigrant designers," Ramos said. "I had been working on advocacy for immigrant designers who are particularly under siege because of the pandemic and when The Movement Theatre Company contacted me about the initiative, it was a no brainer. We chose these designers because their work is exemplary."
The first video in the collection, Ao Li's "Mira," is a black-and-white animated depiction of life in a socially isolated bubble. A grim sequence depicts a woman staying on a stalk-like pod in an eerie, outlandish setting resembling an extraterrestrial planet (in case Earth gets too overwhelmed with COVID-19). The daily ritual of sleeping and waking is given a solemn new twist. Humans in this world wake up at night while coexisting with the bubbles that permeate the surroundings. These bubbles literally engulf them in a virtual reality where they are walking among each other, yet they are forlorn and robotic, almost devoid of any humanity. If you believe that six feet of social distance is unwarranted, this depiction of a post-COVID-19 world may make you question whether humans are indeed turning into robots.
"
There is a dearth of resources for theatre designers outside of the compensation for their work … The problem amplifies as you go further into designers of color and immigrant designers"
— Clint Ramos, head of design and production at Fordham Theatre
Linking both COVID-19 and Black Lives Matter, Liao's "Nowhere" is a depiction of urban life, endless journeys and perpetual paths. "Nowhere" depicts New York City life in six different frames. Videos of endless walking with the backdrop of "register 19" allow viewers to relate to the inescapable hustle of life, even at Whole Foods market lines. Unifying these individual experiences in these six frames are the Black Lives Matter protest visuals at Times Square. These give the illusion that despite an individual existence, each individual can be a part of the whole, a collective effort to exorcise racism in the United States.
Kimie Nishikawa's "Get Meowtta Here" is a hilarious parallelism between a cat and its owner, both trapped in their respective orbits, while Megumi Katayama's "Footsteps" is a cacophony of songs, depicting life in an urban jungle in the midst of COVID-19. The blend of protesting voices with the sound of the bell resembles recent protests ringing the death knell of racism.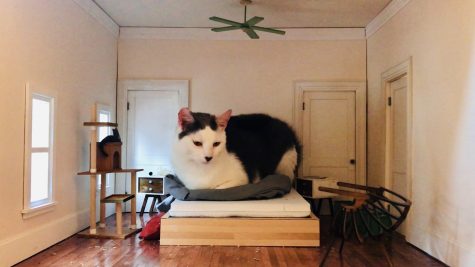 This eclectic mix of creative expression covering a variety of genres is a brainchild of Ramos. "We asked that each designer's work for this project serve as a meditation on the current pandemic and the various implications the pandemic has created. We encouraged them to be as thematically direct or tangential. They can be political or apolitical," Ramos said."The pieces may be videos of a creative process or piece of performance art. We wanted to create a designer-driven event."
Amid the ocean of talent, Omar Madkour's "A Glow of Life" floats to the top. The story of a broken incandescent bulb coming to life is depicted as a series of bulb images blending together with curiously stimulating Arabic music playing in the background. Madkour's deep insight into human potential manifests when the bulb lights up simply by joining the two filaments together. Maybe his message can inspire broken hearts: "In the world of LED lights, be the incandescent bulb." 
Despite the temporary shutdown of theatres worldwide, Ramos remains optimistic about the future."Oh it (the future of theatre) is bright. I think the lines between mediums will be more porous. It will be different past the pandemic but design is crucial and the way designers deploy storytelling will always be essential," Ramos said.