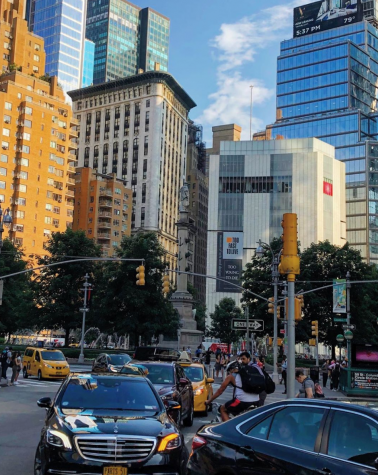 By Marina Vergara, Staff Writer
September 17, 2019
While most adults still don't know how to properly use hashtags, Dr. Laura Auricchio, the newly appointed Dean of Fordham College at Lincoln Center, has posted on Instagram every day for the month of August.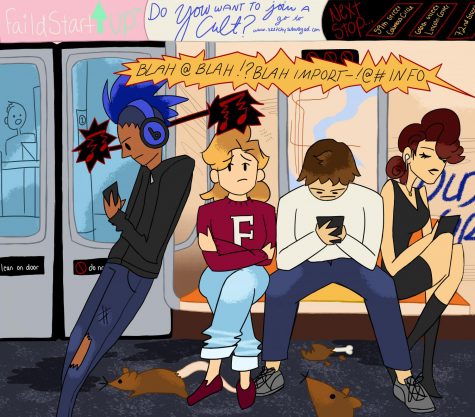 By LOREEN RUIZ, Contributing Writer
September 17, 2019
From taking an uptown train instead of a downtown train to missing a stop, we've all had our share of MTA mishaps. Now they're a thing of the past with Loreen Ruiz's guide to the NYC subway.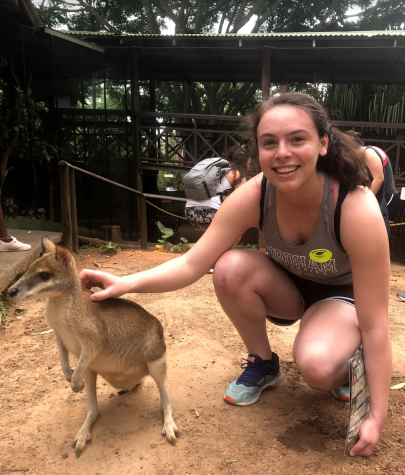 By Roxanne Cubero and Marielle Sarmiento
September 17, 2019
Students study abroad for many reasons; Maddy Casale wanted change. While some venture across the pond, Casale trekked down under, through a non-Fordham study abroad program at the University of Melbourne. With a semester on the other side of the world from Lincoln Center, Casale talked to us about the lessons she learned abroad and the transition upon returning.
Know the Faces of the Administration
September 19, 2019
Our administration is not a faceless monolith, and their roles and politics matter. 
Minimum Tolerance Does Not Count as Love
September 17, 2019
For where black Muslims in America have to literally wear their religion on their sleeves to be assumed Muslims, anyone who looks vaguely Arab, regardless of their beliefs, wears "Muslim" on their skin.
The Crusade Against Climate Change
September 17, 2019
I was always skeptical of the poor. The way they "didn't have money" made me wonder if they even wanted it at all.
What Students' Rights Really Look Like
September 17, 2019
Police aren't allowed to break into someone's home or private property under the guise of a "reasonable suspicion." They wouldn't be allowed to randomly search your car for drugs without you having broken the law first. So why do we allow school administrators, who aren't even law enforcement officials, a sweeping ability to conduct searches of personal and private property of students?
The Hidden Benefits of Being a Freshman in McMahon Hall
September 17, 2019
As McMahon residents, we were not required to have a meal plan, which meant that we ventured on shopping trips together and held roommate dinners almost every night. In our small, domestic apartment, we became friends and companions — an invaluable asset the first few weeks of freshman year.
Eat, Pray, Cry: The New York Grocery Shopping Experience
September 17, 2019
Although its distance is daunting, the siren call of Trader Joe's affordable products leaves me with no choice but to make the trek up to 72nd Street.
Autism Representation Needs to Be Better
September 17, 2019
The reality of being an autistic woman in a neurotypical world is to be wedged unwillingly between the pillars of sexism and bigotry which question, belittle and villainize any move she makes.
Retrospect: The Observer Podcast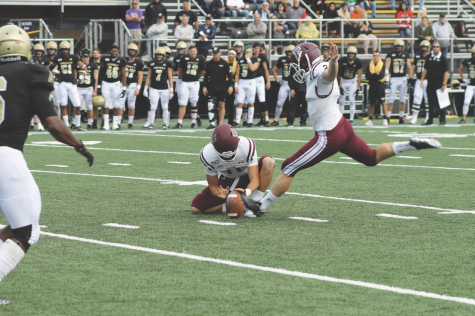 By PATRICK MOQUIN, ASSISTANT SPORTS & HEALTH EDITOR
September 18, 2019
After a 0–2 start and three unremarkable quarters, Fordham scored 23 unanswered points in the fourth quarter against Bryant University, earning their first win of the season in a blowout.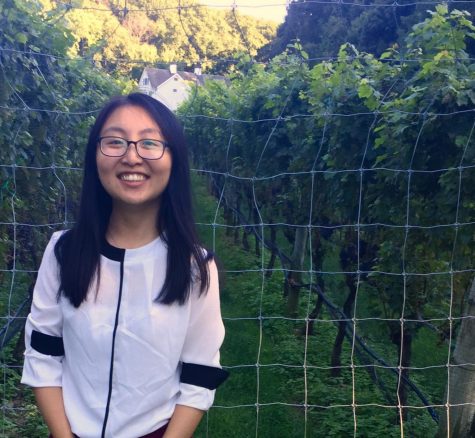 By LUKE OSBORN, SPORTS & HEALTH EDITOR
September 18, 2019
Preparing for medical school does not need to be as stressful as many people make it. Medical student Anne Chen, FCLC '17, recommends "Just do your best and learn what you can, and if you have the passion and dedication, you will make it to medical school."
There are no upcoming events at this time.