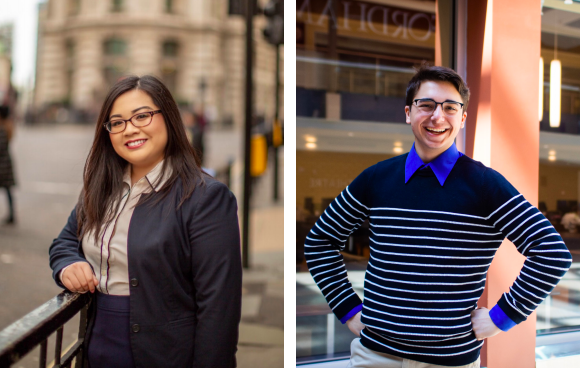 By ALLIE STOFER, Staff Writer
April 1, 2020
As Fordham students are spread across the globe for the remainder of the semester due to the COVID-19 outbreak, the United Student Government (USG) at Lincoln Center reevaluated its 2020 spring election process.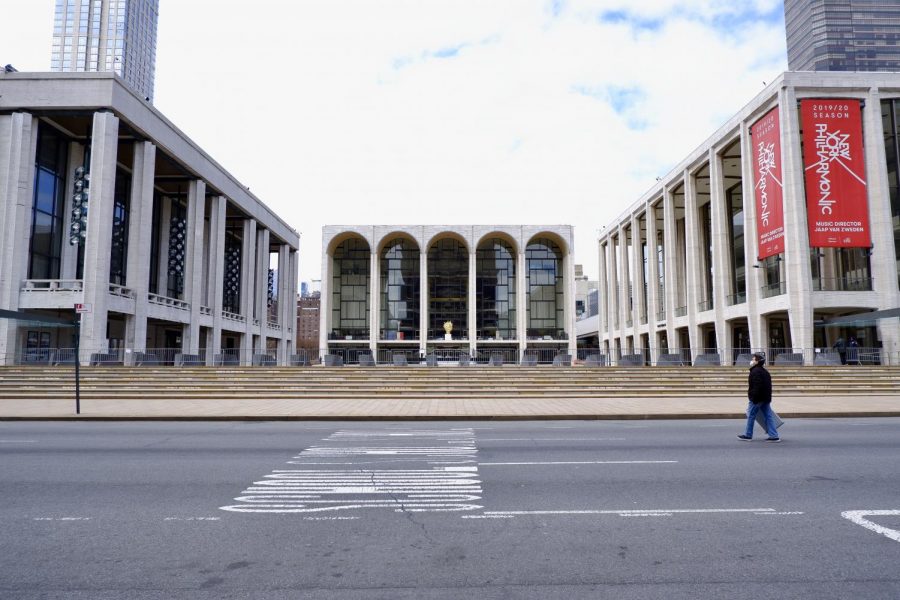 By SOPHIE PARTRIDGE-HICKS and GABE SAMANDI
April 1, 2020
Gov. Andrew Cuomo signed a new executive order, "PAUSE," on March 20 that urges New Yorkers to stay home to mitigate the spread of the coronavirus, dramatically impacting the lives of Fordham students who are still in the city. Student journalists capture life in the desolate city.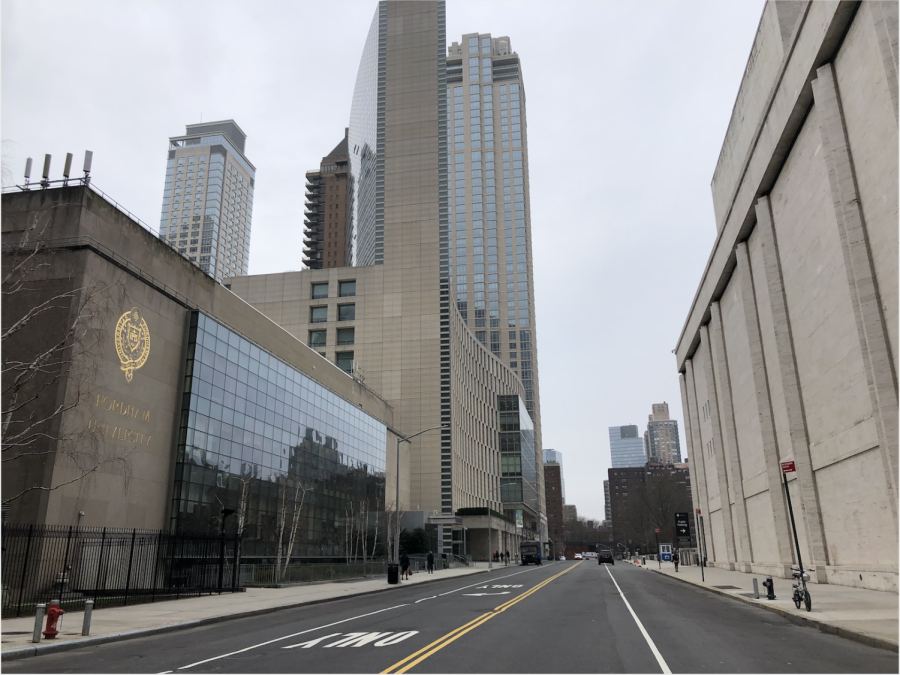 By GUS DUPREE, News Editor
April 1, 2020
Fordham has announced a partial refund to students due to the coronavirus (COVID-19) pandemic that forced the university to suspend face-to-face classes. Fordham will reduce "room, board and selected fees by approximately 50% for the spring 2020 semester," according to an email sent by the Office of Student Financial Services on March 31.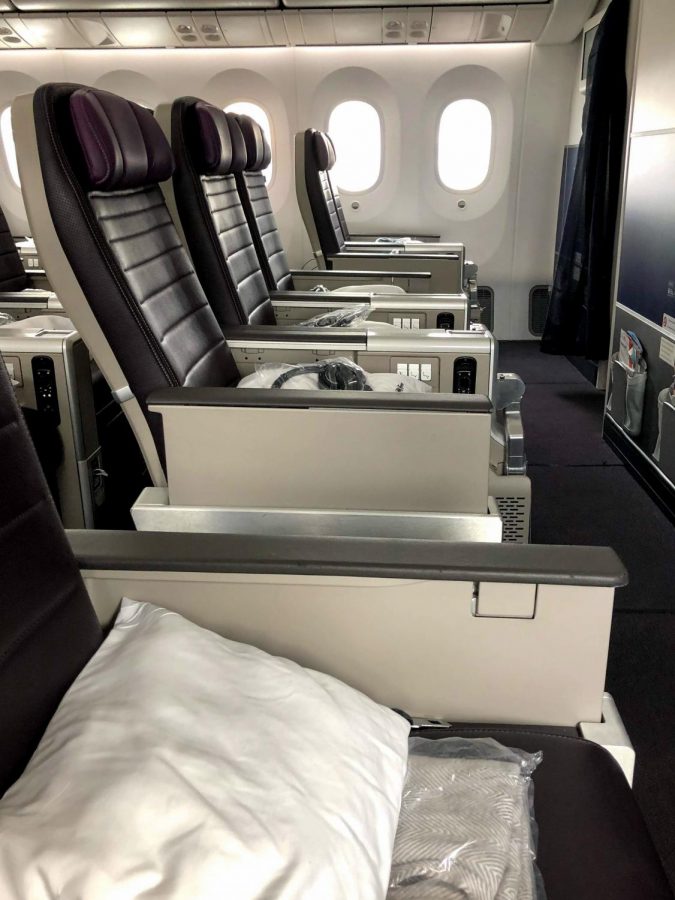 By SOPHIE PARTRIDGE-HICKS, News Editor
April 1, 2020
The global coronavirus pandemic has forced world leaders to implement travel bans or close their countries' borders to try to contain the spread of the virus. These changes have affected thousands of travelers around the world, including the Fordham students who had chosen to study abroad for the spring 2020 semester. 
By MICHELLE AGARON, Staff Writer
April 1, 2020
All Fordham clubs and organizations were forced to suspend in-person meetings and either cancel or rework events planned months in advance. With little to no time to adjust to the switch to online communication, some clubs are trying to maintain a sense of normalcy and continue regular operations while others pivoted in a completely different direction.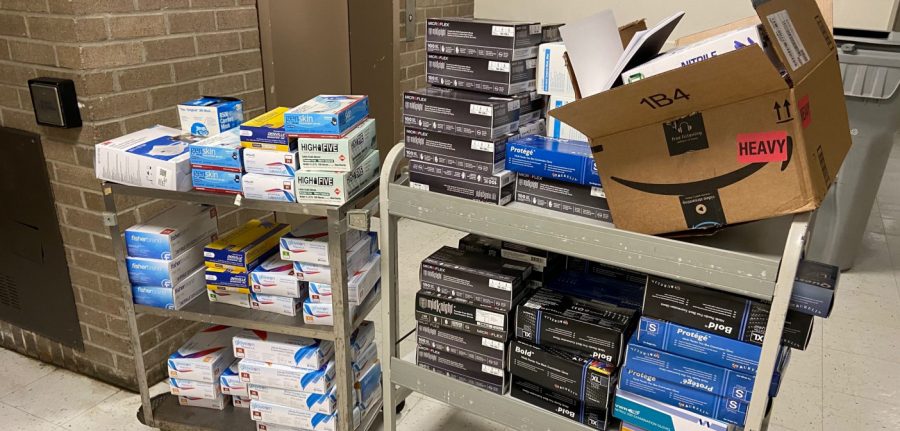 By JOE KOTTKE, Assistant News Editor
April 1, 2020
As Mayor de Blasio warned that city supplies of medical items were running out, Fordham University took action to combat the looming shortage by collecting over 30,000 unused medical items for donation.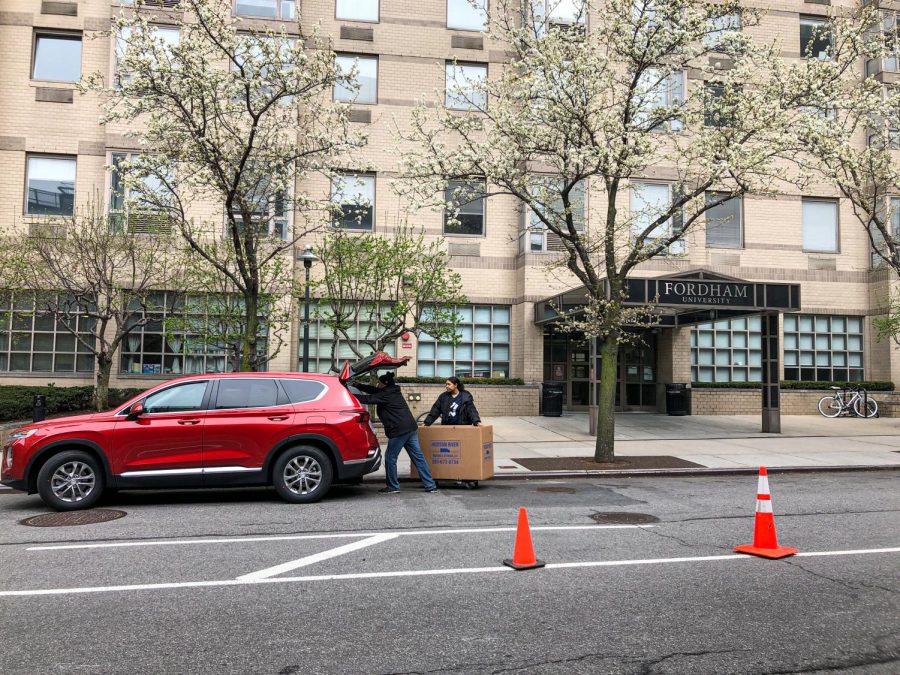 By KATRINA LAMBERT and SAMANTHA MATTHEWS
March 30, 2020
When the novel coronavirus outbreak in New York City reached a state of emergency, the Office of Residential Life mandated residential students to return home immediately and not come back to campus. At Fordham University, many students consider the University to be their primary residence during the academic year, and the mandate left many students struggling to coordinate their housing and travel plans.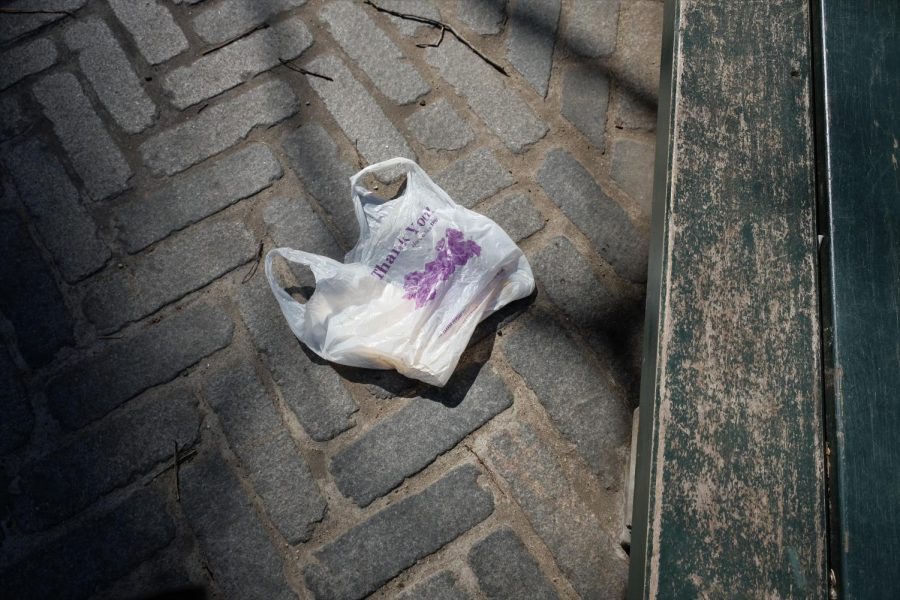 By EMMA SEIWELL, Assistant Features Editor
March 18, 2020
On March 1 New York State passed a bag waste reduction law banning single use plastic bags in an effort to reduce plastic waste. Enforcement initially set to begin on April 1 was been pushed back until May 15 on Monday.
By SAMANTHA MATTHEWS and EMMA SEIWELL
March 10, 2020
Len Weiss and Dave Houser's friendship is one that started at Fordham University in 1969 and lasted half a century. With Houser's recent passing, Weiss looks back at the memories the two shared.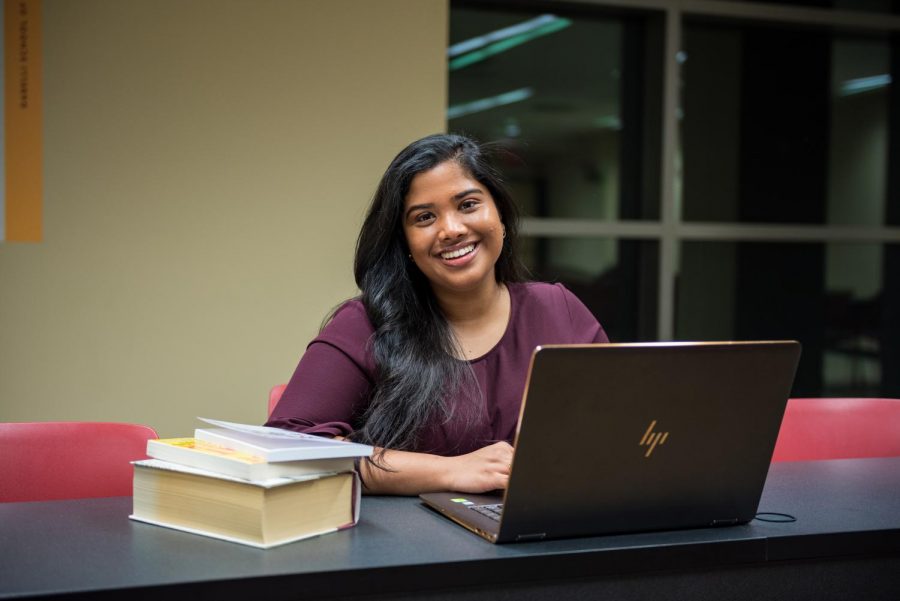 By SOPHIE PARTRIDGE-HICKS, News Editor
March 10, 2020
As President of the United Student Government, Tina Thermadam has worn multiple hats throughout her undergraduate career at Fordham's Lincoln Center campus. Now, with only three months until she graduates, she's turning to the rest of the student body to share what she has learned from being involved on campus.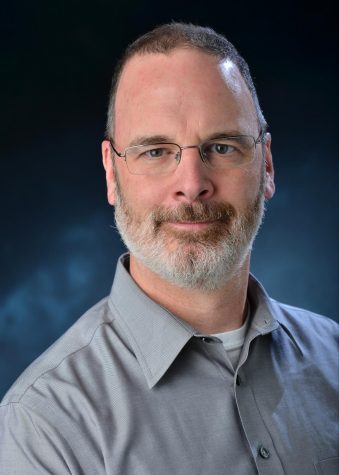 Faculty Spotlight: Scott Bruce, Modern Research Meets Medieval Traditions
March 10, 2020
From the Middle Ages to fitness, Scott G. Bruce, Ph.D., is a man of many interests. In 2018, he became a professor of Medieval History at Fordham's Rose Hill campus. His passion has led him to receive the National Endowment for the Humanities (NEH) Fellowship award for his research project.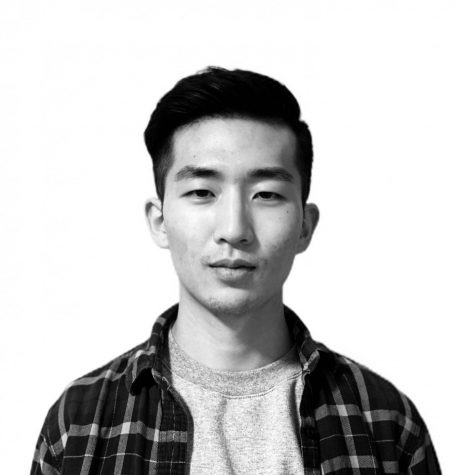 Senior Charts New Path in App Development
March 3, 2020
In the increasingly digital world, mobile applications have become an essential tool for businesses and start-ups. Joshua Choi took a new approach to app design to develop his search app "Nanolens."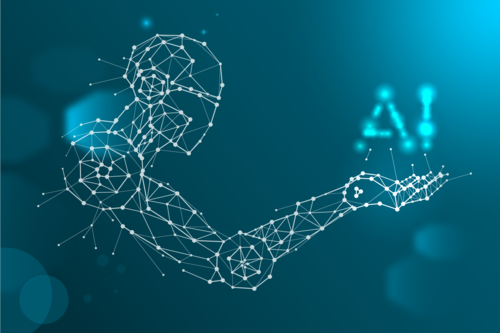 By TIZIA-CHARLOTTE FROHWITTER, Contributing Writer
April 1, 2020
We might need to accept the fact that while AI will not be our lone savior this time, it might provide a thicker layer of protection from future pandemics.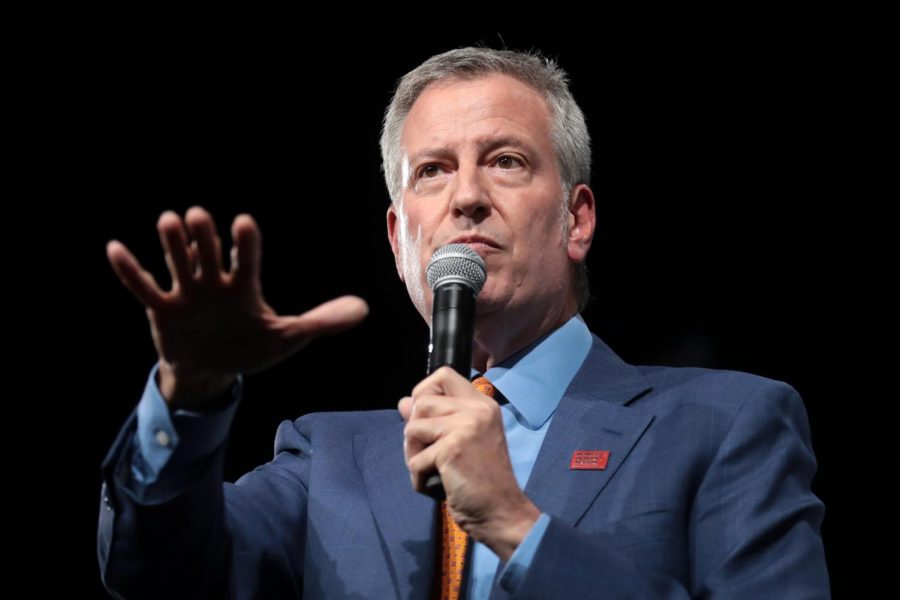 By BRANDON SAPIENZA, Staff Writer
April 1, 2020
Nothing can fix previous mistakes made by de Blasio and his response team, but what can change is the message he conveys to New Yorkers.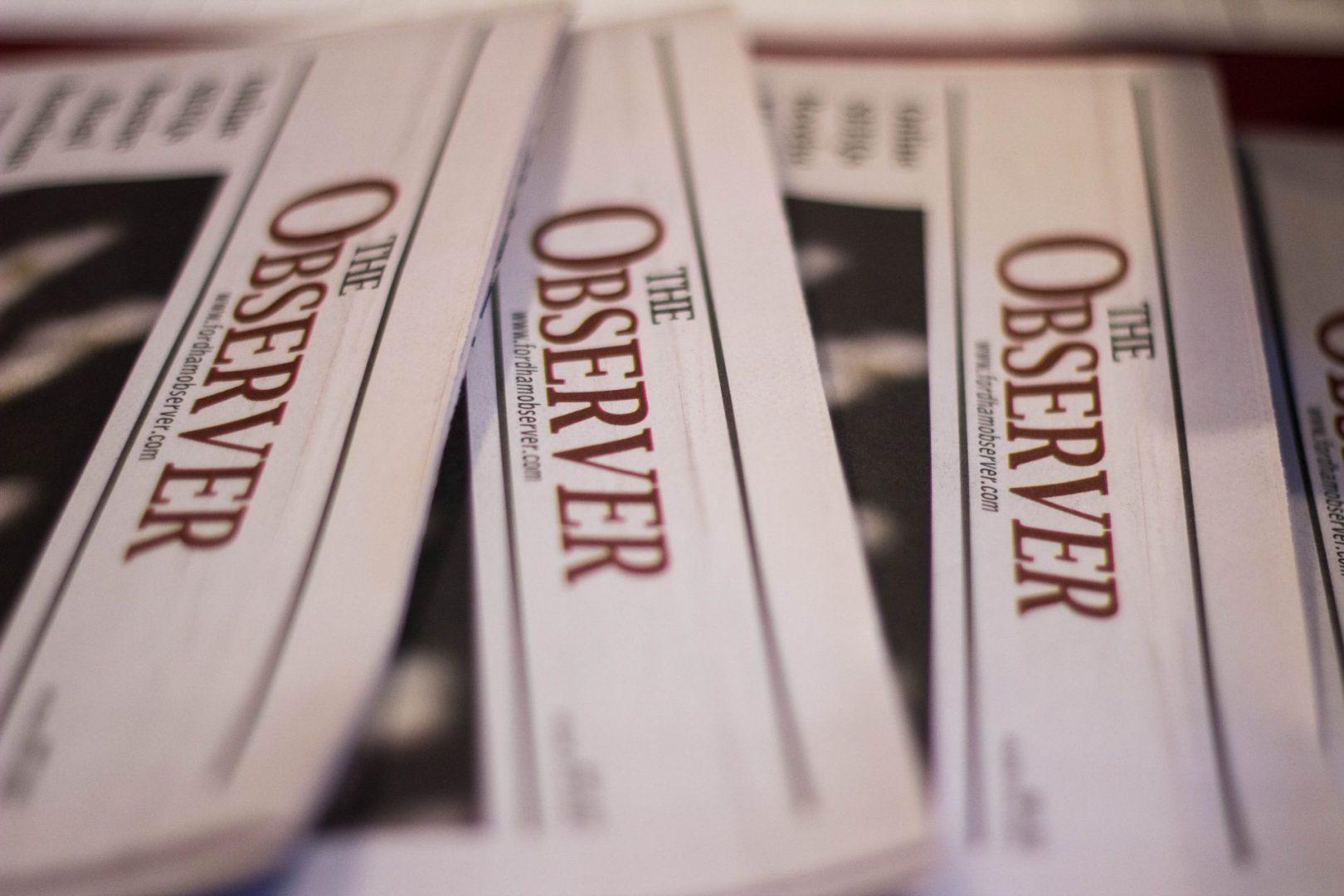 April 1, 2020
Thankfully, the coronavirus can't stop charity and goodwill, and it's still possible to stay involved and make a difference — in some cases without ever leaving your bedroom.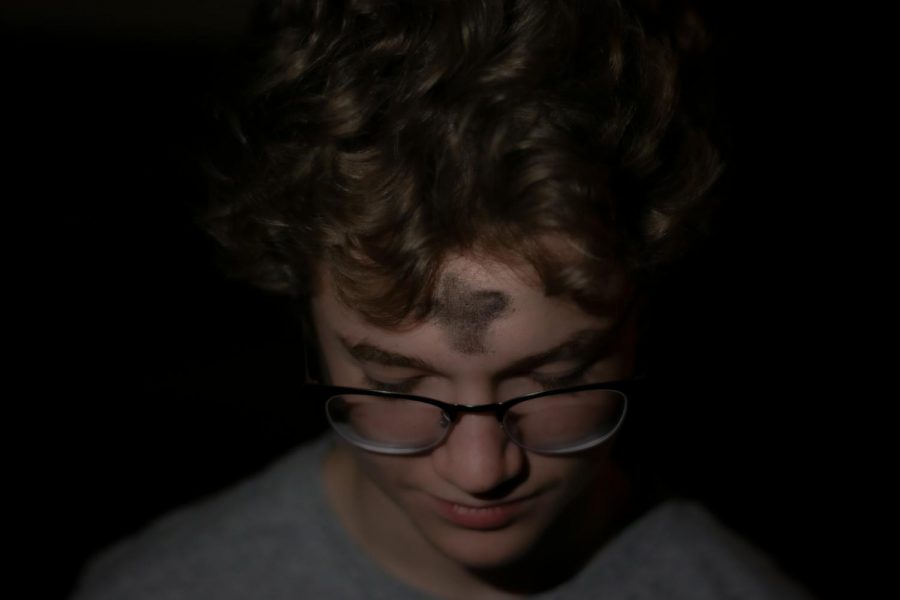 By GABRIEL GARCIA, Contributing Writer
April 1, 2020
So quick we are to see the dust of the beginning and the end, the blessings received in the middle go ignored.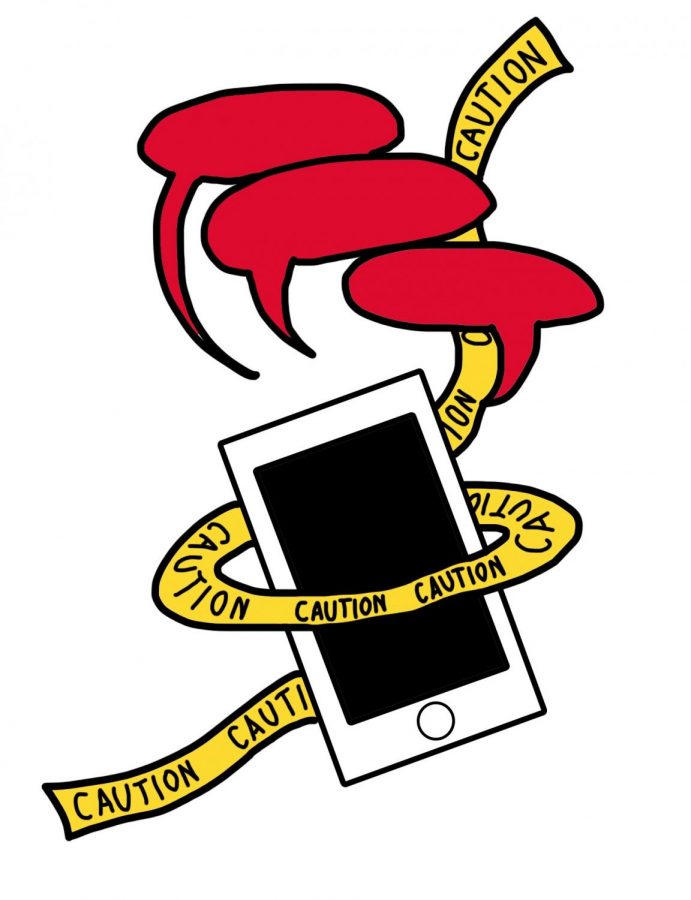 By EVELYN SIMS, Staff Writer
April 1, 2020
If you log onto any one of your social media accounts these days, it is likely you will come across someone's attempt to joke about the effects of the coronavirus — but where do we draw the line?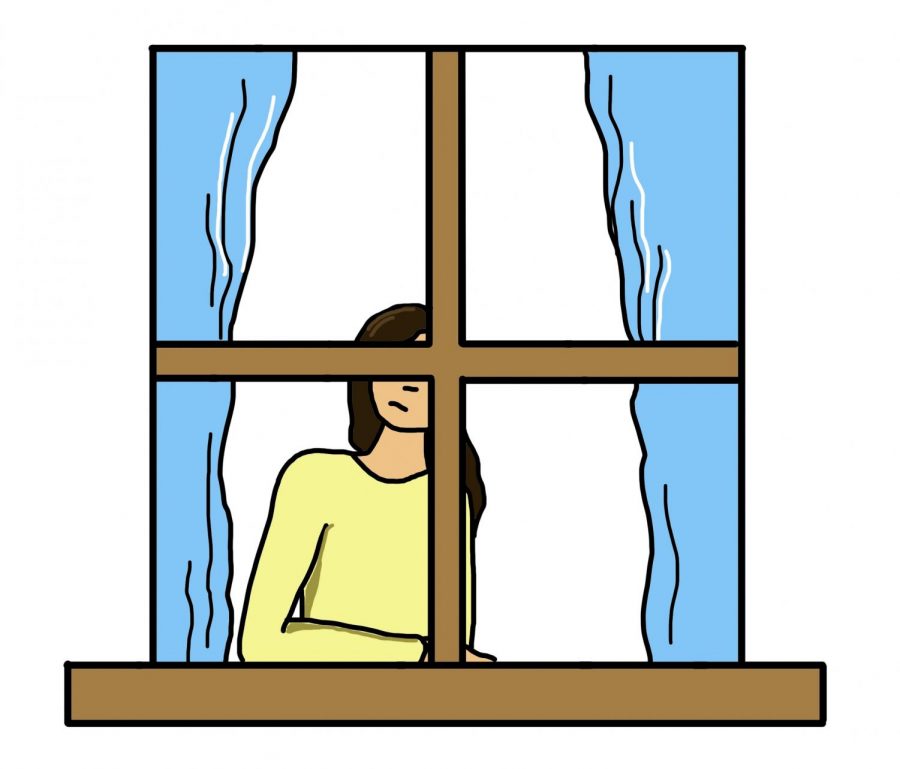 By POLINA UZORNIKOVA, Staff Writer
April 1, 2020
Fellow freshmen, I'm sure you have spent countless nights in your old bedroom, wondering: "Why did I suddenly crash-land back in my paternal nest?"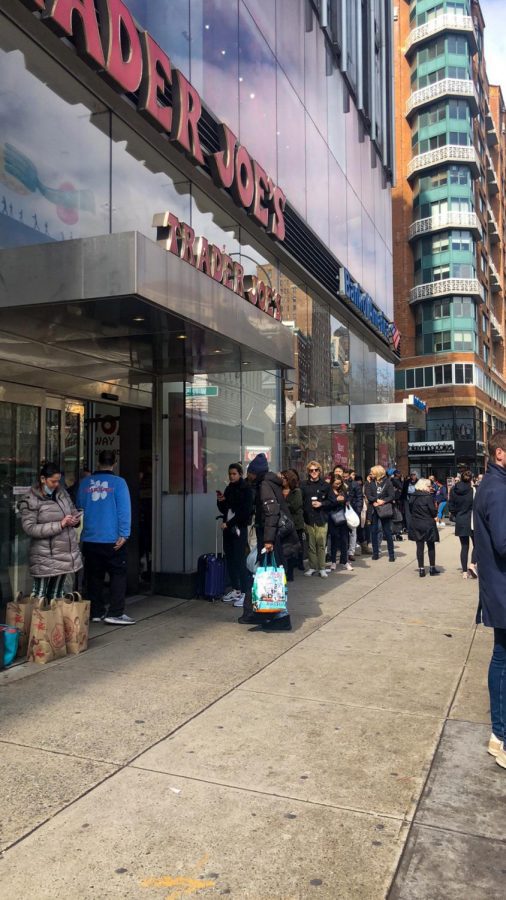 By LEV YAKOVLEV, Staff Writer
March 31, 2020
If we are to learn from the coronavirus, we have to find ways to accept the uncertainty.
Retrospect: The Observer Podcast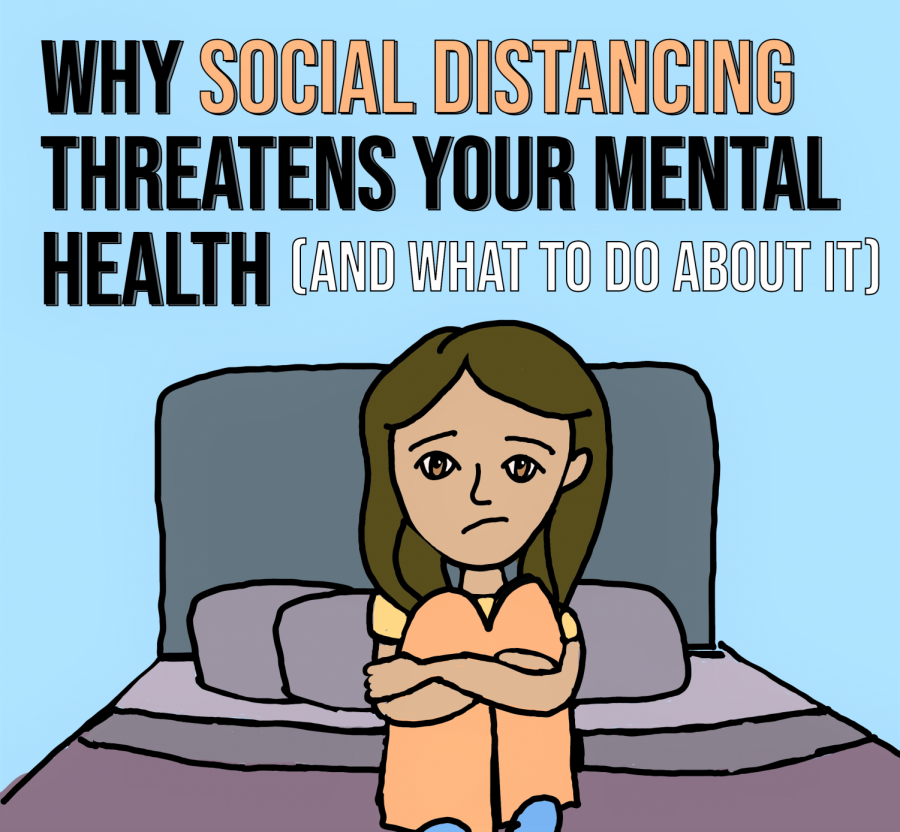 By MAGGIE MCNAMARA, Staff Writer
April 1, 2020
Take care of yourself: A phrase that, for obvious reasons, you've probably heard more in the last two weeks than in the past two years combined. With COVID-19 rapidly spreading, health, both mental and physical, is critically important. Dr. Jeffrey Ng, director of Counseling and Psychological Services for Fordham University, shares his advice on staying healthy — mentally, while practicing social distancing.
By PATRICK MOQUIN, Sports and Health Editor
April 1, 2020
Many Fordham athletes were affected by decisions around the NCAA ending all athletic competitions in early March. Athletes in the winter lost postseasons, while athletes in the spring lost months of play.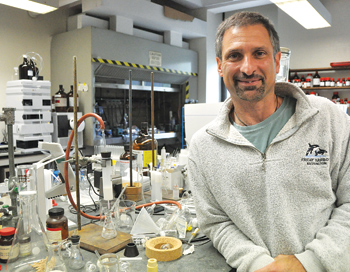 By AIZA BHUIYAN, Assistant Sports and Health Editor
April 1, 2020
After graduating from Fordham College at Rose Hill, Martin Di Grandi Ph.D. spent seventeen years as a researcher in the pharmaceutical industry synthesizing potential antiviral and anticancer medication. Following his departure from the private sector, he returned to his alma mater to educate and inspire the next generation of scientists.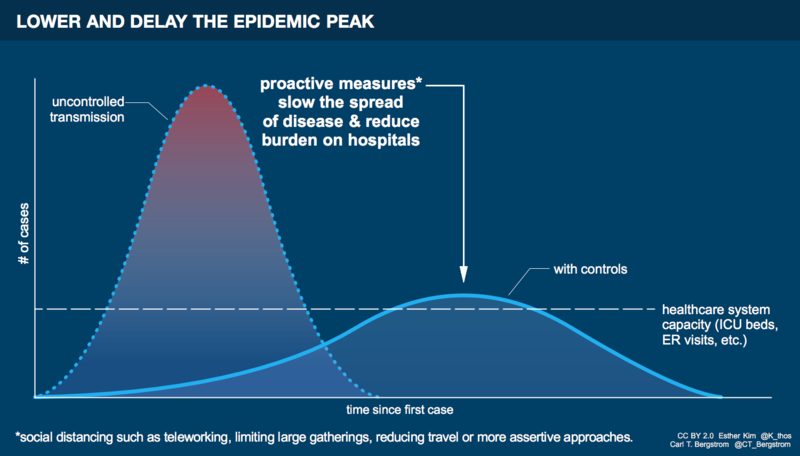 By LUKE OSBORN, Sports & Health Editor Emeritus
April 1, 2020
With protective measures like social distancing, the number of coronavirus cases rises gradually and peaks much later. Without protective measures, the number of cases would rapidly increase as the virus spreads through a community, and then the curve would fall sharply, since most of the people who could catch the virus have already been infected.
Recent Sports & Health Stories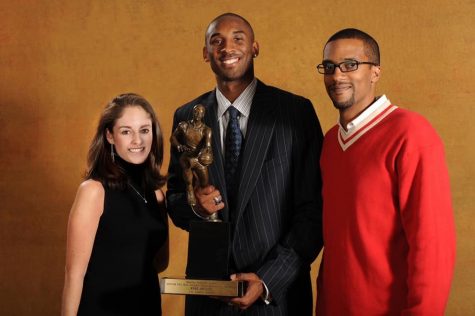 From Fan to Personal Manager: Catherine Coddington Remembers Kobe Bryant
April 1, 2020
Catherine Coddington who began her college career at Fordham tells us how she became Kobe's personal communications manager at just 25 years old. Coddington reflects on her days at Fordham and working for Kobe and tells us how these pivotal times in her life impact her to this day.
Fordham Alumnus Takes on the Olympic Trials
March 10, 2020
Former top performer for the Rams' men's cross-country and track and field, Tom Slattery, GSBRH '18, competed in his third marathon in three months in February. The first marathon was his first race across the distance, and the most recent was against the top marathoners in the country at the U.S. Olympic Marathon Team Trials.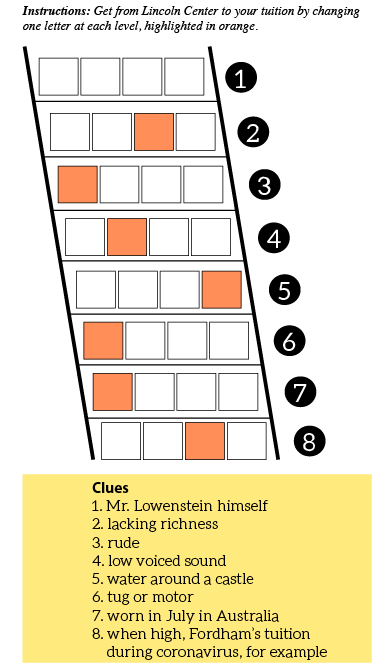 By JILL RICE, Copy Editor
April 1, 2020
Instructions: Get from Lincoln Center to your tuition by changing one letter at each level, highlighted in orange.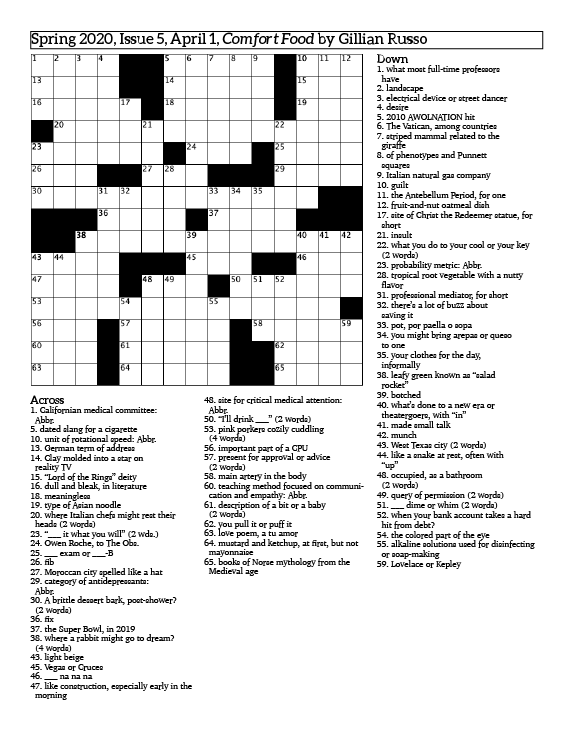 By GILLIAN RUSSO, Arts & Culture, Newsletter Editor
April 1, 2020
Download the newest Observer crossword here.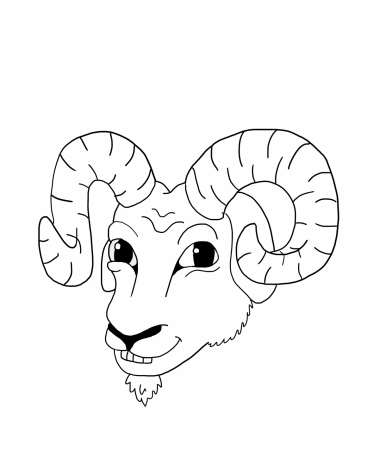 March 23, 2020
Staying inside and in need of a break from the harsh glow of your computer screen? Get out your markers and get to work on some of your favorite Observer illustrations.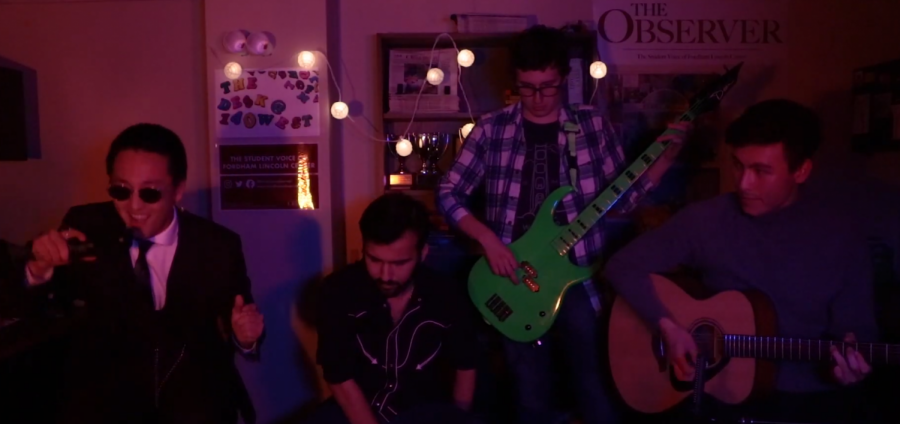 By CAITLIN BURY, ALISON ETTINGER-DELONG, MATEO SOLIS PRADA, BEN JORDAN, and MADDIE SANDHOLM
March 3, 2020
"The Desk at 140 West" is an NPR "Tiny Desk" influenced music series created by the Fordham Observer Multimedia team. This episode features Homunculus Boogie, a band comprised of four sophomores from Fordham College at Rose Hill.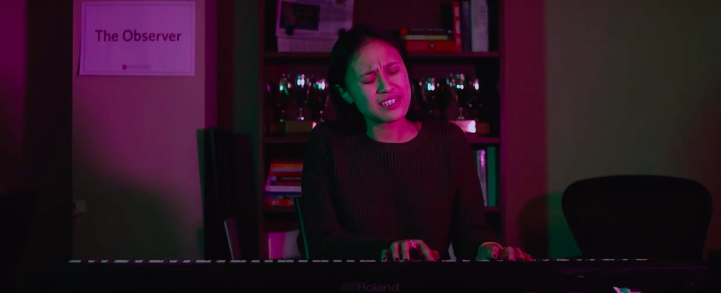 By CAITLIN BURY and ALISON ETTINGER-DELONG
January 22, 2020
Chesca Mac, originally from New Jersey, has always been surrounded by music. First, it was what her parents listened to: Journey, Whitney Houston. Then, she found her own...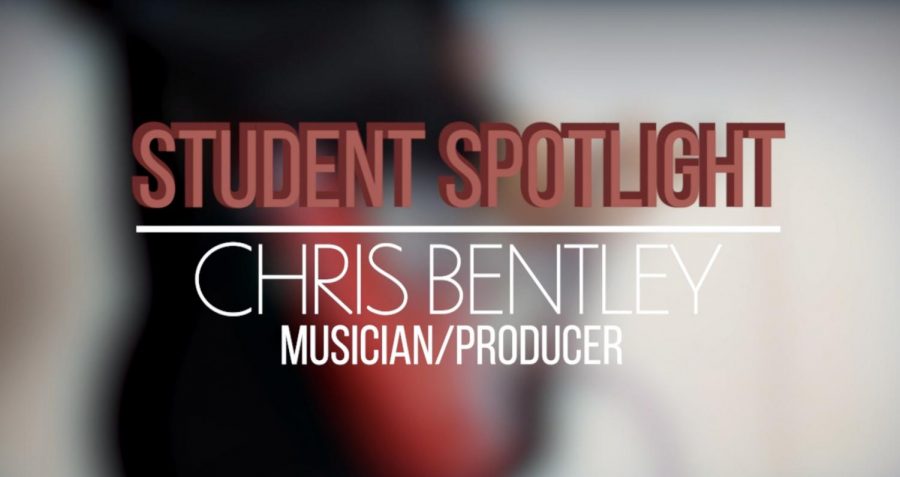 By ZOEY LIU
December 29, 2019
FCLC Sophomore Chris Bentley shares his journey as a musician and his goals as a producer.
Recent Multimedia Stories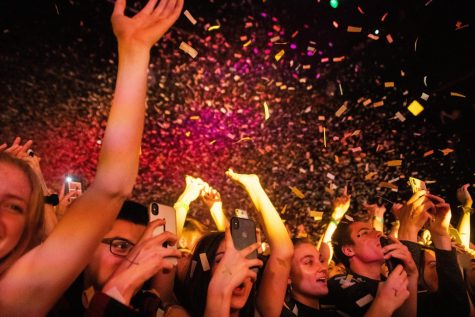 Photo Gallery: Louis the Child
December 29, 2019
Photos from Louis the Child's latest tour, "Here for Now" at Terminal 5. Their music is featured on our November Spotify playlist.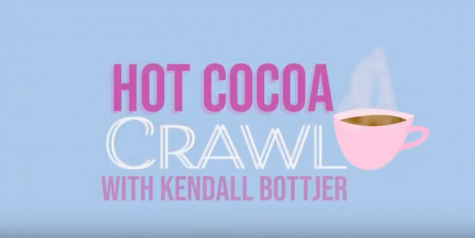 December 20, 2019
Kendall Bottjer goes on a hot cocoa crawl of the Upper West Side, tasting and evaluating which cup is the best.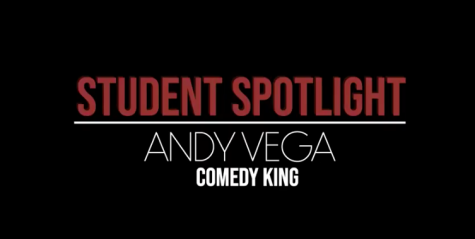 December 10, 2019
Andy Vega recaps his experience as a competitor alongside his comedy partner, Justin Kosisky, as Upright Citizens Brigade's CageMatch.