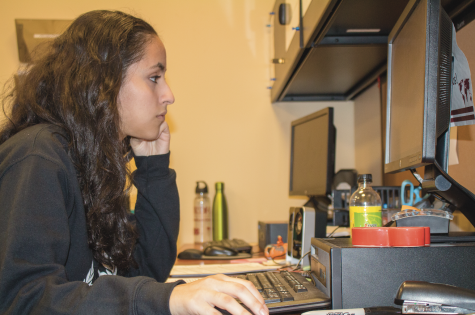 By CARMEN BORCA-CARRILLO, News Editor
November 14, 2018
On Oct. 29, Fordham University released a statement officially raising student workers' minimum wage to the $15 mandated by Gov. Andrew Cuomo for the state of New York.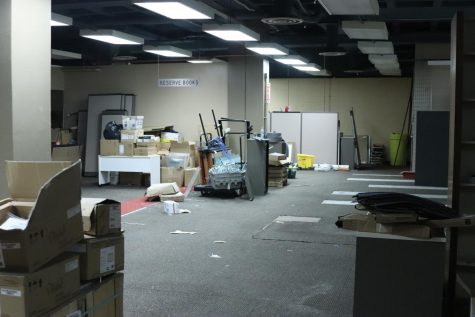 By OWEN ROCHE, Opinions Editor
November 14, 2018
For the indefinite future, the best view students will get of the old Quinn Library space will continue to be through its locked doors.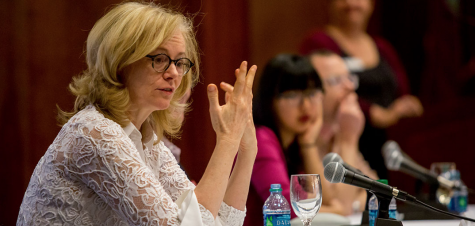 By KEVIN CHRISTOPHER ROBLES, Asst. Arts & Culture Editor
November 14, 2018
On Oct. 18, the Arts and Sciences Council met to speak on various issues facing Fordham University. The council, which is responsible for generating academic recommendations for the whole of the university, raised concerns regarding the retention rates among undergraduate freshmen.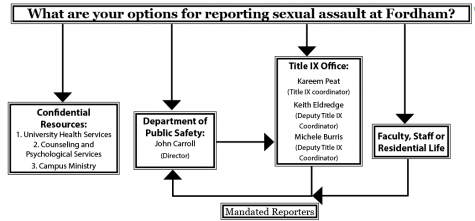 By RUBY GARA, News Editor
November 14, 2018
With a predominantly large presence of male staff members heading the Title IX process, questions about its contribution to the number of unreported sexual assault cases seem to emerge.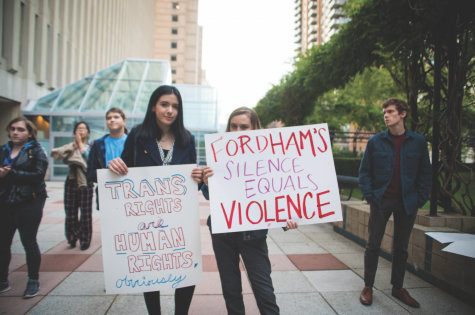 By SOPHIE PARTRIDGE-HICKS, Contributing Writer
November 14, 2018
Members of the LGBTQ community and their allies gathered together outside the Lowenstein entrance, holding signs that read "Fordham's Silence Equals Violence," and "Trans Rights Are Human Rights" to show their support for those in the trans community and their frustration with the Fordham administration.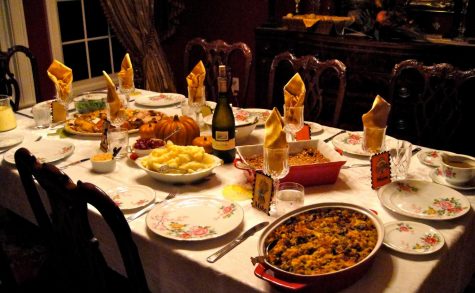 By CARLOS NICOLAIEVESKY, Contributing Writer
November 14, 2018
Most people on Earth probably see the existence of Thanksgiving as a foreign or alien concept (literally and figuratively); however, most Americans see this holiday as iconic and familiar as Richard Petty's Blue Plymouth Superbird....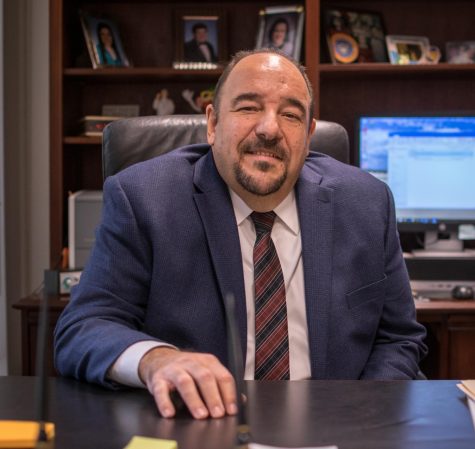 By CARMEN BORCA-CARRILLO, News Editor
November 14, 2018
After 18 years of service at Fordham University, Frank Simio was appointed to the position of vice president of Lincoln Center in August 2018. Simio, who graduated from Fordham University in 1983, returned to the university in...
You Don't Get To Tell Me I'm White
November 14, 2018
November 14, 2018
Contraception: Fordham's Public Health Problem
November 14, 2018
End Birthright Citizenship — But Fix Naturalization, Too
November 14, 2018
Invisible Disabilities: Professors, Take Note
November 14, 2018
Climate Change Is Worse Than You Think
November 14, 2018
No, We Shouldn't Embrace Socialism
November 14, 2018
Thanksgiving: The Holiday of Moral Qualms
November 14, 2018
The Rise of a Tyrant: Start Caring About Bolsonaro
November 14, 2018
Staff Editorial: Vigilance in Victory
November 14, 2018
We're Not Selling Anything: Identity Crisis and Student Fundraising
November 7, 2018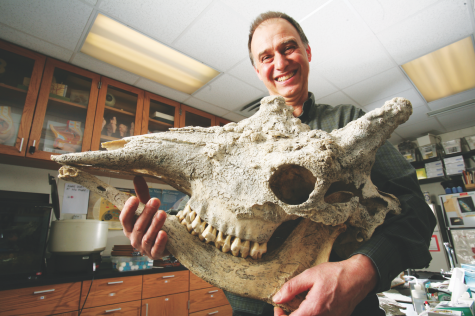 By AIZA BHUIYAN, Staff Writer
November 14, 2018
Staff Writer Fordham College at Lincoln Center (FCLC) biology professor Guy Robinson, Ph.D., is making great strides with his pollen analysis research. His research focuses...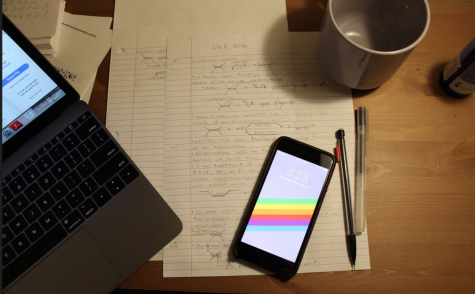 By LUKE OSBORN, Sports & Health Editor
November 14, 2018
As students, we are constantly faced with the choice between work and sleep. This common trade-off is so characteristic of college students that sleep researchers seek out this...

By JORDAN MELTZER, PAOLO ESTRELLA, and BEN VECCHIO
November 14, 2018
twenty one pilots: "Trench" (via Fueled By Ramen, Elektra Music Group, Warner Music Group) Genre: Alternative pop, pop-rock, alternative hip-hop On a playlist with: Panic! at the Disco, Walk the Moon and Halsey The...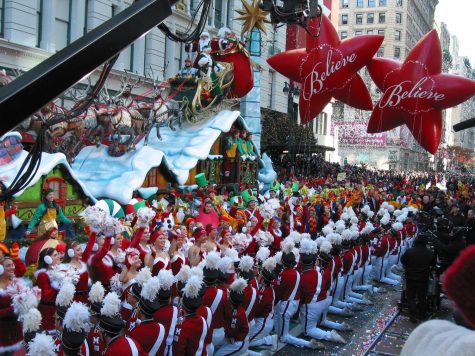 By MARIELLE SARMIENTO, Arts & Culture Editor
November 14, 2018
You can't think of turkey without stuffing, just like you can't think of Thanksgiving without the Macy's Thanksgiving Day Parade. The world's largest parade takes place a mere two blocks away from Fordham Lincoln Center,...