Time to Nix New York's Quarantine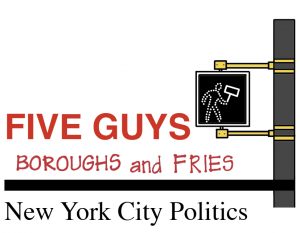 Imagine arriving in New York, receiving a negative COVID-19 test result but still being forced to quarantine alone in a dorm room for 14 days. Many out-of-state New York University students who returned for their fall semester in on-campus housing were forced to deal with the absurdities of New York state's quarantine requirement. 
A negative COVID-19 test result cannot act in lieu of a quarantine. This is but one of the absurdities of this new hurdle with which many out-of-state students are forced to contend.
For background, Gov. Andrew Cuomo issued Executive Order 205 on June 25 which set two criteria for determining whether travelers from certain states would have to quarantine upon arrival or return to New York. The two criteria are a seven-day rolling average of positive tests in excess of 10% or the number of positive cases exceeding 10 per 100,000 residents. Only one of those metrics needs to be triggered to initiate a mandatory quarantine. 
As of Sept. 15, residents and travelers entering New York from 30 U.S. states and territories are subject to quarantine for 14 days. Over the course of this initiative, Mayor Bill de Blasio upped the ante. He established various checkpoints patrolled by the Sheriff's Office at the city's bridges and tunnels from New Jersey as well as Penn Station and, just recently, the Port Authority Bus Terminal to inform travelers of the rules.
New York is now shooting itself in the foot over this move.
The rules for quarantining are highly specific and unrealistic in implementation. The guidelines state that individuals must have access to their own private bedroom and bathroom. The average size of a New York City apartment is 866 sq. ft. Most people here probably don't even have their own bedroom, let alone private quarters.
Likewise, food must be delivered. For many people, food delivery for 14 days is just too expensive. The New York Department of Health is supposed to reach out to see if those quarantining require food, yet from multiple discussions I've had with those supposed to be quarantining, the health department did not inquire about anyone's food supply.
Looking past the sheer and admitted (not to mention taxpayer draining) impracticality of enforcing such an order, it is astonishing to see the almost perfect 180 pulled by New York politicians since their staunch opposition to a national quarantine order imposed on travelers from New York, New Jersey and Connecticut back in late March. When President Trump floated that idea, Cuomo warned that it would amount to an apocalyptic "federal declaration of war," causing "chaos and mayhem." The real chef's kiss was that he didn't think it would be legal either.
When Rhode Island began stopping cars with New York license plates in the early days of the pandemic as a tactic to force New Yorkers to self-quarantine for 14 days, Cuomo threatened to sue the governor of that state, referring to the order as not "neighborly." Under threat of a lawsuit, Rhode Island subsequently forced all out-of-state visitors to self-quarantine.
New York is now shooting itself in the foot over this move. At the checkpoints going into the city, cars are pulled over incrementally, not according to any specific license plates. It doesn't take a genius to realize that someone carrying the license plate of a restricted state is more likely to be coming from one of them than, well, someone from a non-restricted state.
Since March, no one has been a bigger hypocrite than Cuomo over this quarantine.
Since March, no one has been a bigger hypocrite than Cuomo over this quarantine. In July, he visited Savannah, Georgia, pledging aid and personal protective equipment to the people of that city and state. Not only did he refuse to quarantine upon return to New York despite the fact that Georgia is on the state's travel advisory list, he was also caught in several videos not wearing a mask while hugging the mayor of Savannah. 
Ironically, he had just finished a press conference with that mayor in which he implored the American people to wear a mask. "I wear the mask because I respect you," he said. "You wear the mask because you respect me." This is the same guy who tweets out almost daily diatribes against the federal government's coronavirus response and urges Americans to practice social distancing. Rules for thee, but not for me.
This isn't the first time that quarantine rules have been selectively enforced. The Yankees and Mets players were all exempt from the order after arriving in the state from some of the nation's worst hotspots at the time.
Recently, the quarantine mandate was similarly waived for stars like Miley Cyrus and Ariana Grande attending the Video Music Awards (VMA) in the city. The reasoning, according to the Department of Health, was that "Similar to professional athletes, the VMA cast and crew are required to adhere to strict procedures which include quarantining when not working, wearing masks and appropriate social distancing, and rigorous testing during their stay." So celebrities can test negative for COVID-19 and be exempt from quarantining, but the general public cannot.
Does anyone actually believe that these stars were as careful as the state made them out to be? Cyrus wrote on Instagram in July that she gives people who don't wear face masks "that shady side eye," but what's Hannah Montana doing two weeks later unmasked and not socially distanced next to Dua Lipa and the latter's producer?
So, for New Yorkers looking for the best quarantine-related advice, I would defer to none other than the state's own health commissioner, Howard Zucker. In response to the suggestion that New York travelers should self-quarantine for 14 days, he responded, "I would not follow that. I believe you should follow the guidance in general that you should social distance."
As they say, listen to the experts.