Republicans Are Losing the Coronavirus Battle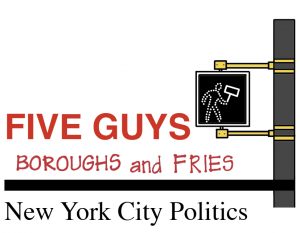 As COVID-19 cases continue to remain flat in New York and the city begins to reopen, other areas of the United States are falling apart. Their governors, mostly Republicans, have fumbled their responses to the virus, leading to a spike in daily new cases across the country. Following months of lockdown and sacrifice to attempt to bring down case counts, failed reopening plans have led to the highest daily new case counts seen thus far.
States like Texas had mostly flat daily rates of infection until recently. By June 12, Gov. Greg Abbott had allowed restaurants and bars to reopen at 75% capacity, promising amusement parks would open within the next week. He fought with local officials weary of increased spread of the coronavirus, banning them from issuing mask orders and stating that "governments cannot require individuals to wear masks."
Following record-high cases in Texas, Abbott himself issued a mandatory mask order for most of the state, shut bars and decreased capacity for indoor dining.
Once seen as the plague of liberal cities, the tide of the coronavirus has now turned. Gov. Andrew Cuomo, together with Gov. Phil Murphy and Gov. Ned Lamont, announced that the tri-state area will require visitors from a number of states with increasing cases to quarantine for 14 days when traveling to New York, New Jersey and Connecticut. Travelers from New York were met with similar orders early on in the pandemic from states now experiencing surges. The nature of the pandemic has changed surprisingly fast, shifting from states with Democratic governors to those run by Republicans.
Ultimately, the coming weeks will be a test of leadership for Republican leaders who have thus far followed President Trump's early lack of care for the pandemic. In March, Texas Lt. Gov. Dan Patrick was criticized for his comments implying he and other senior citizens were willing to die in order to salvage the economy for younger generations. Republican leaders have ignored and minimized calls to preserve the public's well being throughout the pandemic, and now their states are paying the price. 
For all Cuomo's faults, he has successfully lowered the daily new infection rate in New York and massively decreased hospitalizations. In order to do this, he had to manage an unprecedented shutdown of normal life. 
In comparison to Abbott's speedy reopening of Texas, Cuomo's reopening of New York is slow but safe. Cuomo split the state into 10 regions, all to be brought out of lockdown at their own pace through four phases meant to encourage a gradual transition to a reopened economy. The first phase was extremely limited, allowing some retail locations to reopen but focusing on allowing construction and manufacturing to resume.
"
Ultimately, the coming weeks will be a test of leadership for Republican leaders who have thus far followed President Trump's early lack of care for the pandemic.
By Phase Three, indoor seating at restaurants was meant to reopen with limited capacity. New York City itself entered Phase Three on July 6, but last-minute fears over indoor dining causing other spikes elsewhere in the United States prevented restaurants from reopening their indoor spaces. Cuomo took swift action and was flexible in his reopening in order to prioritize public safety. To prevent the recent spike in cases, Republican leaders in states like Texas and Florida should have done the same.
That's not to say Cuomo and other Democrats have created some sort of panacea to this crisis. Perhaps the worst mistake by any public official was Cuomo's order that nursing homes accept recovering COVID-19 patients from hospitals. Moreover, he and the state's health commissioner, Howard Zucker, barred nursing homes from testing those coronavirus patients discharged to them.
The result? Over 6,000 people — about 6% of the state's nursing home population — died from the virus. There were four other governors, all Democrats, who issued similar orders requiring the discharge of coronavirus patients from hospitals back to their nursing homes: Phil Murphy of New Jersey, Gretchen Whitmer of Michigan, Gavin Newsom of California and Tom Wolf of Pennsylvania. While many of the current cases in Republican-led states are new and have had little time to progress, it seems highly unlikely that states like Texas or Florida, despite an explosion in new cases, will approach the death tolls of many of those states. These Republican governors have already indicated that they aren't considering forcing coronavirus-positive patients back into nursing homes.
And while much of the blame for the recent skyrocketing of cases falls on Republican governors, individual actions cannot be removed from the equation. As Dr. Anthony Fauci and other public health officials have commented, young people are largely the cause of new clusters across the country. Despite the fact that most young Americans hold an unfavorable opinion of Trump's handling of the coronavirus crisis, that same group now seems to be ignoring the very messaging that they wish Trump would promote: wearing a mask, practicing social distancing and abstaining from congregating indoors at places like bars. Let's not kid ourselves; posting on Instagram about how everyone needs to wear a mask does little good if you aren't changing your own behavior and are still socializing with all of your friends.
However, we need to recognize that individuals, although all should practice social distancing and mask-wearing, can only do so much. Governors like Greg Abbott shouldn't be allowed to scapegoat young people when they failed to serve the best interests of their states at a time when strong leadership was needed the most. In times of crisis and impending failure, leaders can either prove their resilience and work to make things better, or they can run away from their problems and blame others for their mistakes. If the recently-leaked White House messaging on the pandemic is a warning of what's to come from other Republicans, they may be on a path to just giving up.