10 Life-Changing Albums That Were Released During My College Years
To be a graduating senior is strange. I'm saying goodbye to a lot of things: formal education, my time at The Observer, friends from around the world and so much more. But one thing that will not be going anywhere anytime soon is the music I love.
Whether you realize it or not, we tend to associate times in our lives with the music that was released at those times. The week I was born, the Barenaked Ladies, Faith Hill and 98 Degrees all graced the top 10 slots in the Billboard Hot 100. Growing up, I remember hearing songs like "1985" by Bowling for Soup and "Sexy Back" by Justin Timberlake on the radio — Z100, for those that are curious. And who could forget the inescapable dance hits of our middle and high school years, like New Boyz' "You're a Jerk" and Cali Swag District's "Teach Me How to Dougie"?
Well, university is no exception to that rule. Make no mistake: 40 years from now, you'll be the old-timer bragging to your kids and grandkids about how you remember the day Taylor Swift dropped "Look What You Made Me Do." But until then, I invite you to join me as I reminisce on some of the great music that was released during my four years at Fordham. This is not necessarily a list of the best music that was released, just the tunes that stuck with me the most or taught me something meaningful. It's also not in any particular order since all of these records are fantastic and shouldn't be ruined by competition. Let the nostalgia party begin!
Kendrick Lamar: "DAMN." (April 14, 2017)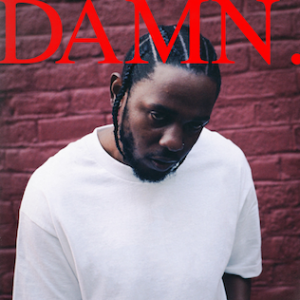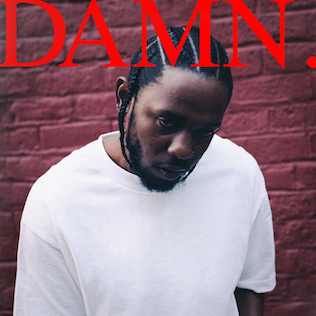 I believe we, as a collective society, took "DAMN." for granted, simply because it followed up the masterpiece that was "To Pimp a Butterfly." The fact of the matter is that I've never seen anyone talk about an album release as much as we talked about "DAMN." when it dropped. Let us not forget that, despite the nature of its predecessor, this album is a masterpiece, complete with a compelling and fleshed-out story, political furor, standout beats, catchy hooks, and stellar production — all at once. Kendrick reminded us in 2017 that lamentation and enjoyment in music are not mutually exclusive, nor should they be. He also reminded us that surprise album drops rule! We all remember where we were when we found out there was a new Kendrick album. I was in McKeon with my friends. I saw it on Twitter. We lost our minds. It was the best feeling.
Featured Track: "XXX. (FEAT. U2.)"
Tyler, The Creator: "Flower Boy" (July 21, 2017)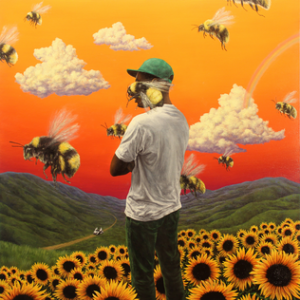 I could write a dissertation on this album. I won't — there is a word limit I'm working with here — but you should know that the record is that good. It's important to note that on "Flower Boy," Tyler drops the attitude and machismo in his lyrics, but not in his voice. His inflections are still hard-edged and tough: The way he says the word "boy," for example, reflects the confidence he displays on the surface. But on the inside, Tyler is damaged and emotional. "They say the loudest in the room is weak / That's what they assume, but I disagree," he raps on "911 / Mr. Lonely." "I say the loudest in the room / Is probably the loneliest one in the room, that's me." On this album, Tyler taught us, from a queer black male lens, that it's okay to be strong and to hurt at the same time.
Featured Track:  "911 / Mr. Lonely (feat. Steve Lacy, Frank Ocean and Anna of the North)"
END: "From the Unforgiving Arms of God" (Sept. 8, 2017)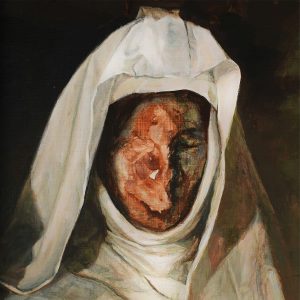 This EP is short, but it packs more punch in 16 minutes than most artists can manage in an hour. When I first listened to it, I felt like I had been blown halfway across Manhattan in a wind tunnel and body-slammed remorselessly onto the concrete. I didn't know that music could be this angry, this pummeling or this … well, unforgiving. These songs demand the attention of their audience, feeling almost like they're threatening you into listening. I wish every song I ever wrote sounded as outrageous as these do. I used this record as a reference when I started seriously making music myself; I remember sitting in my McMahon dorm playing this record on my horrible $50 turntable and trying to go for the same ugly, distorted, aggressive sound END achieved on "Unforgiving." I still do go for that sound, actually. This EP was a game-changer.
Featured Track: "Necessary Death"
Kacey Musgraves: "Golden Hour" (March 30, 2018)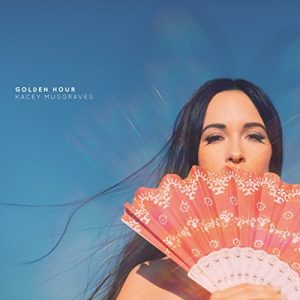 For the polar opposite reasons, Kacey Musgraves's "Golden Hour" completely and utterly rocked my world. Listening to this album left me absolutely stunned because of both the beauty it contains and the beauty it inspires. With its vivid imagery and awe-inspiring musicality, it is both a symphony and the conductor as Musgraves takes the listener through what feels like a journey around the world. "Oh, what a world / Don't wanna leave / All kinds of magic all around us / It's hard to believe," she softly sings on "Oh, What a World." Every time I spin this record, I remember how lucky I am to be alive and that I'm grateful for this complicated, confusing and spectacular life.
Featured Track: "Oh, What a World"
Janelle Monáe: "Dirty Computer" (April 27, 2018)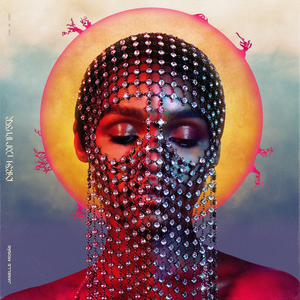 I'm a sucker for a concept album, but this isn't just any concept album. While it plays into her previously used motif of technology, as on "The ArchAndroid" and "The Electric Lady," Monáe's 2018 album "Dirty Computer" is a standalone triumph. Two years after the album's release, I'm as amazed by Monáe's overall prowess now as I was when I first heard it. From her singing to her guitar playing to her rapping to her lyricism to the ineffable power she flaunts in the booth, she truly shines on "Dirty Computer." "Black girl magic / Y'all can't stand it  … They been trying hard just to make us all vanish / I suggest they put a flag on a whole other planet," she raps on "Django Jane." In other words: Janelle Monáe came to take over the world and will not take "no" for an answer. Message received loud and clear, Janelle. I shan't soon forget it, or you, or this incredible work of art.
Featured Track: "Screwed (feat. Zoë Kravitz)"
twenty one pilots: "Trench" (Oct. 5, 2018)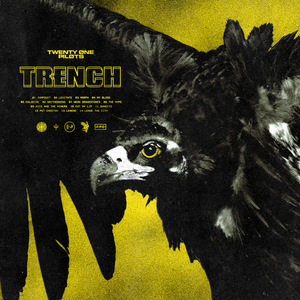 The duo twenty one pilots has never been the type to shy away from conversations about mental health, but I think that's the point. On "Trench," Tyler Joseph and Josh Dun created a whole universe with semi-fictional characters and a really (really, really) deep backstory just to make a simple point: We need not only to talk more openly about our struggles against ourselves, but also to do something about them. "Promise me this," Joseph asks of us on "Neon Gravestones," "If I lose to myself / You won't mourn a day / And move onto someone else." Joseph, who has depression, is pleading that, in his own words, "it does not get glorified" and that we prevent as much death and suffering as we can. Aside from the message, "Trench" also packs 56 minutes of genre-bending, ear-catching rock, rap, electronic, pop and disco tunes, ones that still easily draw my deepest emotions (and sometimes, my worst quarantine dance moves) to this day.
Featured Track: "Jumpsuit"
ROSALÍA: "El Mal Querer" (Nov. 2, 2018)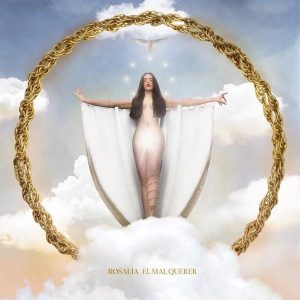 "The toxic love" or "the bad love" is the rough English translation of "el mal querer," a fact I did not initially know when listening to Rosalía's sophomore album. It didn't matter — I could hear it in her voice. This record, which blends traditional Spanish flamenco with modern pop and hip-hop production thanks to El Guincho, sees then-25-year-old Rosalía pour her heart out in a mix of soaring and somber vocal melodies. The language barrier didn't stop me from enjoying and experiencing this album, but when I learned what the lyrics meant, it sure did enhance that experience. In "PIENSO EN TU MIRÁ," which means "I think of your gaze," she sings, "Pienso en tu mirá / Tu mirá clavá' es una bala en el pecho," meaning, "I think of your gaze / Your gaze is a bullet to the chest." If someone's face feeling like a bullet to the chest isn't a perfectly painful metaphor for a toxic love, I don't know what is. On "A NINGÚN HOMBRE," meaning "To no man," she sings about how she belonged to her man until he became her jailer. To get back at him, she tattoos his initials onto her skin, because "es la mía pa' acordarme para siempre," or, "it is mine to remember forever." "It's about the power of a woman," she would later say of the album. No kidding.
Featured Track: "PIENSO EN TU MIRÁ (Cap.3: Celos)"
Silent Planet: "When the End Began" (Nov. 2, 2018)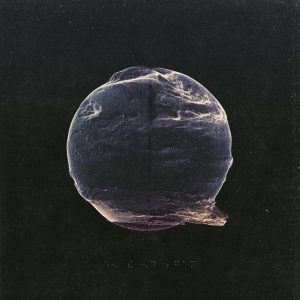 This Silent Planet album is of particular relevance to college students, because, in essence, it's what happens when an English major writes a metalcore album. These songs are poetic interpretations of both historical and current events. "Northern Fires (Guernica)" is about the Spanish civil war and the rise of fascism in Spain, and on it, vocalist Garrett Russell screams: "Who fuels the fascist? A classist / Inculcating the masses in passes / Under the contrived countenance of contrition." Meanwhile, "Visible Unseen" is about the crisis that is LGBTQ youth homelessness in the United States. "I ask of you, Benevolence, was I made just to be broken?" Russell asks. "Our faith became a silver shield, insulated from compassion / Praising the prosperity, repressing their identity." This album taught me that music can be as educational and thought-provoking as it can be enjoyable; when I went to the tour promoting this album at Brooklyn's Knitting Factory, I remember bouncing around in the pit before beginning to cry as "Visible Unseen" played. But why not have both?
Featured Track: "Vanity of Sleep"
Lizzo: "Cuz I Love You" (April 17, 2019)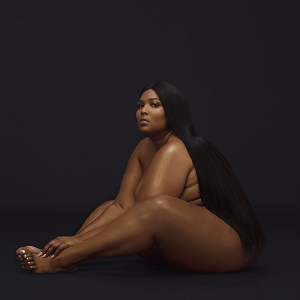 Everything about Lizzo is big, but the biggest thing about her is her personality. (What'd you think I was gonna say?) This becomes crystal clear within five seconds of putting this record on, as she beckons in grand fashion: "I'm cryin' / Cuz I love you!" Her message is big, too: Love yourself. No conditions. No ifs, ands, or buts … well, maybe some butts. But love yourself no matter what. "True love ain't something you can buy yourself," she says on "Soulmate"; "True love finally happens when you by yourself." Elsewhere on the record, she confidently asserts that "I'm like chardonnay, get better over time," that she's "Crazy, sexy, cool, baby / With or without makeup," and that "Love looks better in color." After listening to this record just once — and maybe a few hundred more times — I swear I will never be insecure again, for me and for Lizzo. Plus, there really is nothing like seeing a room full of 20 or so heavily inebriated, barely-21 college kids belting, "Why men great till they gotta be great?" on top of vodka breath at the tops of their lungs at 1 in the morning in a rustic old Manhattan apartment.
Featured Track: "Cuz I Love You"
Poppy: "I Disagree" (January 10, 2020)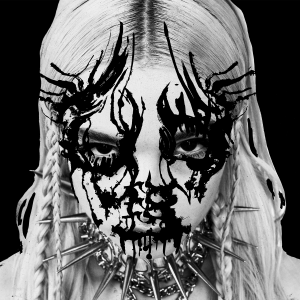 Poppy goes through five different genres — I counted — in the first three and a half minutes of "Concrete," the opening track on "I Disagree." It's exhausting; it feels like I've just listened to an opera, or at least the whole record. But nope. She's just getting started. This album taught me definitively that "genre" is fake. I knew it before, but it's a point that Poppy beats into my head with a sledgehammer. And we're better for it. Another point she mercilessly hammers into the listener: Learn how to say "no." Do whatever you want, not what anybody else wants, because we own ourselves and our choices. On the title track, which is almost certainly a petty hate letter to all the music executives who've wronged her, she encourages the listener to "Let it all burn down / Burn it to the ground / We'll be safe and sound / When it all burns down." It's great advice, and if you ask me, it's something we all need to hear, especially the Class of 2020. In the coming months, we're going to have a lot of people tell us what to do: parents, employers, prospective employers, friends and plenty of others. Everyone seems to think they know what's best for us, and that we don't. Readers, I implore you: Listen to Poppy. Burn it all down. "You can be anyone you want to be," as she says on "Fill the Crown." "Float away," as she sings on "Sick of the Sun." And you know she's right — after all, she predicted the coronavirus … twice.
Featured Track: "Concrete"