Ram Jams: Albums of the Decade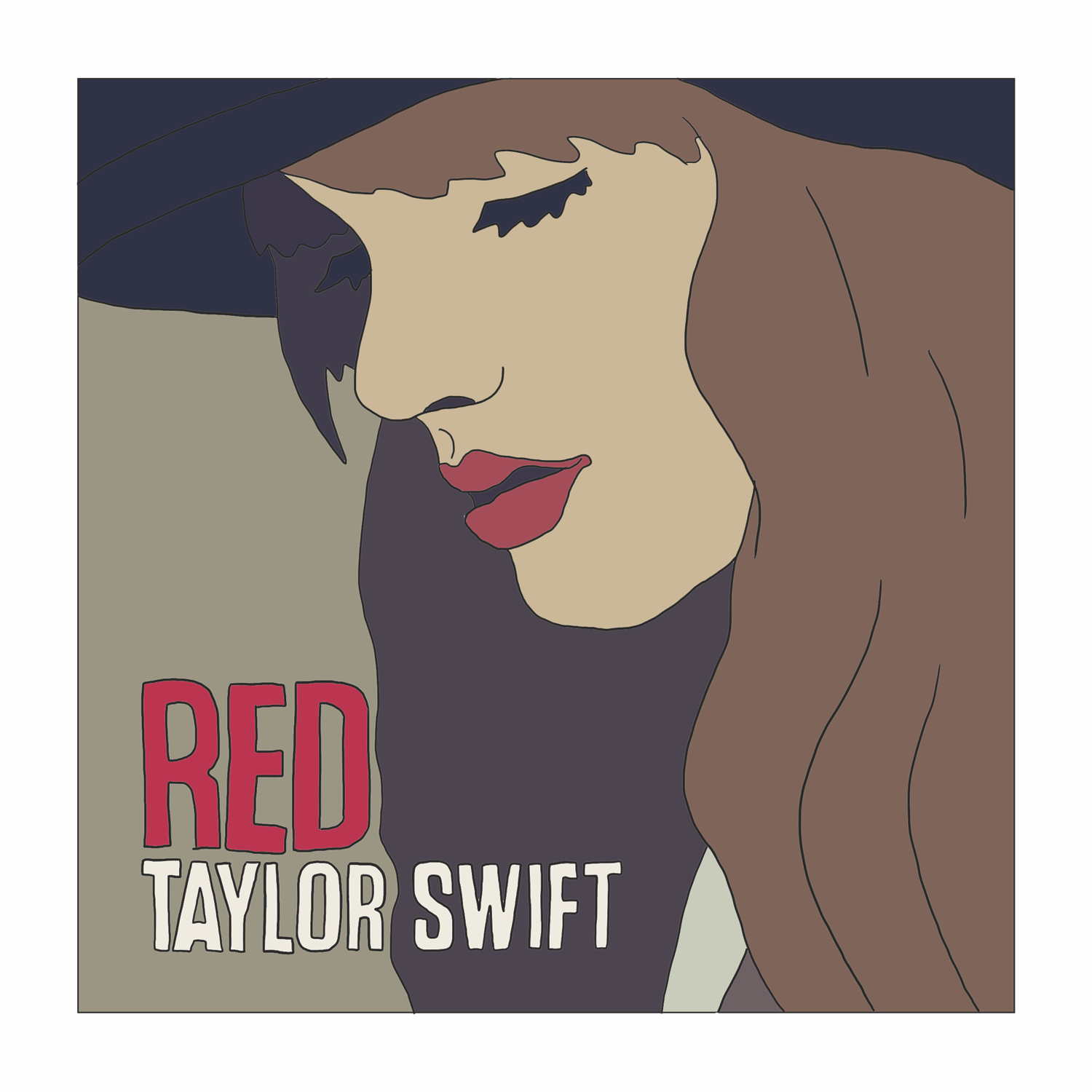 By BRIELLE CAYER
"Red" (2012)
Taylor Swift
Many consider "Red" to be Swift's musical peak in which she thoughtfully reflected on the intensity she'd experienced at that time in love, heartbreak, loss and public attention. Marking Swift's transition into pop music, the album offered a more mature perspective than her past music, as well as new collaborations with artists like Gary Lightbody and Ed Sheeran. "Red" symbolized her personal growth in life and her successful expansion among music genres.
"Hamilton" (2015)
Lin-Manuel Miranda and the Original Broadway Cast
Not only did "Hamilton" break multiple chart records, it forever transformed the way modern music is defined and interpreted. Beginning as a concept album of rap songs inspired by the life of American Founding Father Alexander Hamilton, the idea expanded into what would become a Broadway phenomenon, propelling writer Lin-Manuel Miranda into the world's spotlight. 
"Hamilton" is the bestselling cast album of all time and has been certified six times platinum. Ignoring ideas of strict music genres and traditional Broadway styles, Miranda combined elements of hip-hop, R&B, soul and showtunes to craft a diverse, modern and clever retelling of the American Revolution. The album peaked at number one on the "Top Rap Albums" chart, making it the first musical cast recording to do so and breaking down previous boundaries that defined these separate genres. "Hamilton" gave permission to young writers trying to find their place in the industry and exhibited the power of creativity in a way never seen before.
"Revelation" (2019)
Eden Espinosa
Known for her work onstage in shows such as "Wicked," "RENT" and "Brooklyn the Musical," Espinosa made a new name for herself as a songwriter with her first original album. She effortlessly navigated questions of self-worth and strength through a versatile mix of contemporary pop arrangements and poignant lyrics. "Revelation" served as an intimate take on Espinosa's personal journey to acceptance and peace, showcasing her lyrical craft and vocal talent.
"Born This Way"
Lady Gaga
Lady Gaga's second studio album introduced the world to chart-topping hits like "The Edge of Glory," "Yoü and I," "Judas" and the title track. The singer addressed topics such as sexuality, religion, feminism and freedom in her classic synth-pop style while incorporating electronic rock and techno elements. The album not only defied both musical and social boundaries, but it garnered three Grammy nominations while letting Gaga exhibit her immense vocal power and range.
"Know-It-All"
Alessia Cara
In her debut studio album, Cara incorporated R&B and pop melodies into songs inspired by her life. Her compelling voice, confessional lyrics and rich emotional depth made for a solid album showing potential for this young singer-songwriter.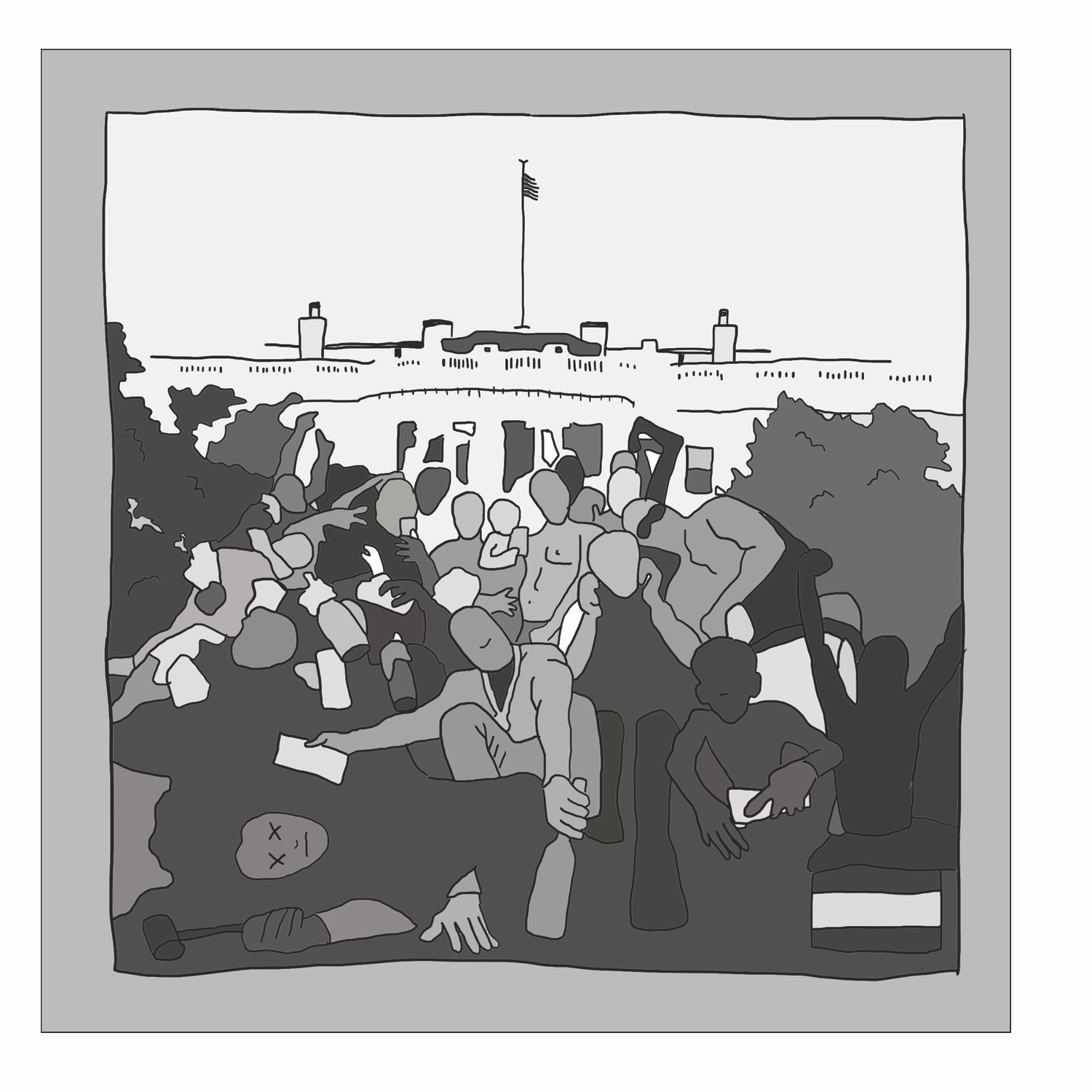 By VICKY CARMENATE
"To Pimp a Butterfly" (2015)
Kendrick Lamar
"To Pimp a Butterfly" has been on my shuffle every day since it came out. Lamar's ability to tell a story throughout this album is extraordinary. Lamar is known for his impeccable lyricism, and this album only exemplifies this. The entirety of this album is political in its use of funk, a style of music that was made by people of color, alongside lyrics about black struggle. 
When Lamar raps, we know that there is a message to be heard. Tracks like "King Kunta" talk about the doubts that Kendrick's community had while he was trying to make it in rap. With lyrics like "Peasant to a prince to a motherf—ing king" and "Now I run the game, got the whole world talking" shows the power that Lamar has gained in the industry while constantly being torn down. 
"Institutionalized" is the track that makes this album my favorite of the decade. The title says it all: It's a story about different black kids coming out of Compton, California. Even though each person is unique, they all reach the same obstacles. His lyrics are about how America's government is systematically disproportionate toward people of color — trapped feelings of being institutionalized. A system of barriers that feels like it cannot be broken. 
Overall, this album tells audiences a story — the common struggle to be heard in a society that systematically pushes black and brown people out of the picture. "To Pimp a Butterfly" is extremely important for all audiences. Minorities can identify with the issues Lamar addresses, and white audiences can learn how to better support people of color. 
"Awaken, My Love!" (2016)
Childish Gambino 
"Awaken, My Love!" is the best modern funk album I have heard, period. The songs on the album are not only a masterpiece in the way that they are composed, but the lyrics have deeper meanings. In songs like "Boogieman," we are presented with a message about gun violence against people of color in America. The symbolism of Gambino as the "boogieman," alongside the background screams and the funky bassline, creates a dark picture of America. 
The use of background vocals throughout "Awaken, My Love!" reiterates the idea that this piece is a story. We hear screams and belting voices beneath Gambino's vocals, painting a full picture for listeners. This makes the experience different than any other album I have listened to this decade. 
"Jaime" (2019)
Brittany Howard
Brittany Howard's "Jaime" starts by presenting a story of her childhood. Howard is most well known for her career with the Alabama Shakes, and she takes their soul and funk sounds to create a mix of her own alternative music.
All the songs have basic basslines and piano riffs that blend together so naturally that the lyrics become the main focal point of the album. She speaks the complicated relationship she has with freedom. Her lyrics speak to the biracial audience of America — something to which I am deeply connected. She expresses the struggle of not feeling fully accepted into communities, of strange looks on the streets from neighbors and other peers when she walks with her white mom, of the complicated feelings of love. This album is brilliant, and regardless if you're biracial or not, there is something that everyone can identify with.
"When I Get Home" (2019)
Solange
Typically, when I listen to an album, I listen to it all the way through, but I can't help but jump around "When I Get Home" by Solange, which showcases an innovative, new sound from her. This album is for the person who needs to feel inspired. The lyrics are powerful and uplifting, but the actual composition of the music is what makes listeners interested in this album. With a mix of beats that you can dance to and funk basslines that satisfy your needs for deep soul, the album is a beautiful mix of angelic singing and deep riffs. Along with features like Playboi Carti, Gucci Mane and Tyler the Creator, Solange makes a lighthearted album that, if you're creative like me, makes you want to create and appreciate art in all forms. 
"Anti" (2016)
Rihanna
When "Anti" was released, I didn't pay much attention to it — which was a mistake. After the album dropped in 2016, I started to appreciate this album more and more, feeling bad I hadn't given it my full attention at first.
There's not much impressive about the actual composition of the songs — each one is backed by a simple beat, synth and guitar riffs. It is Rihanna's lyricism and her performance that elevate the album. She sings of the common issues of love: miscommunication, pride, jealousy and everything in between. The range of her voice is extremely impressive, and listeners can feel the pain and emotions that she is going through when writing these tracks.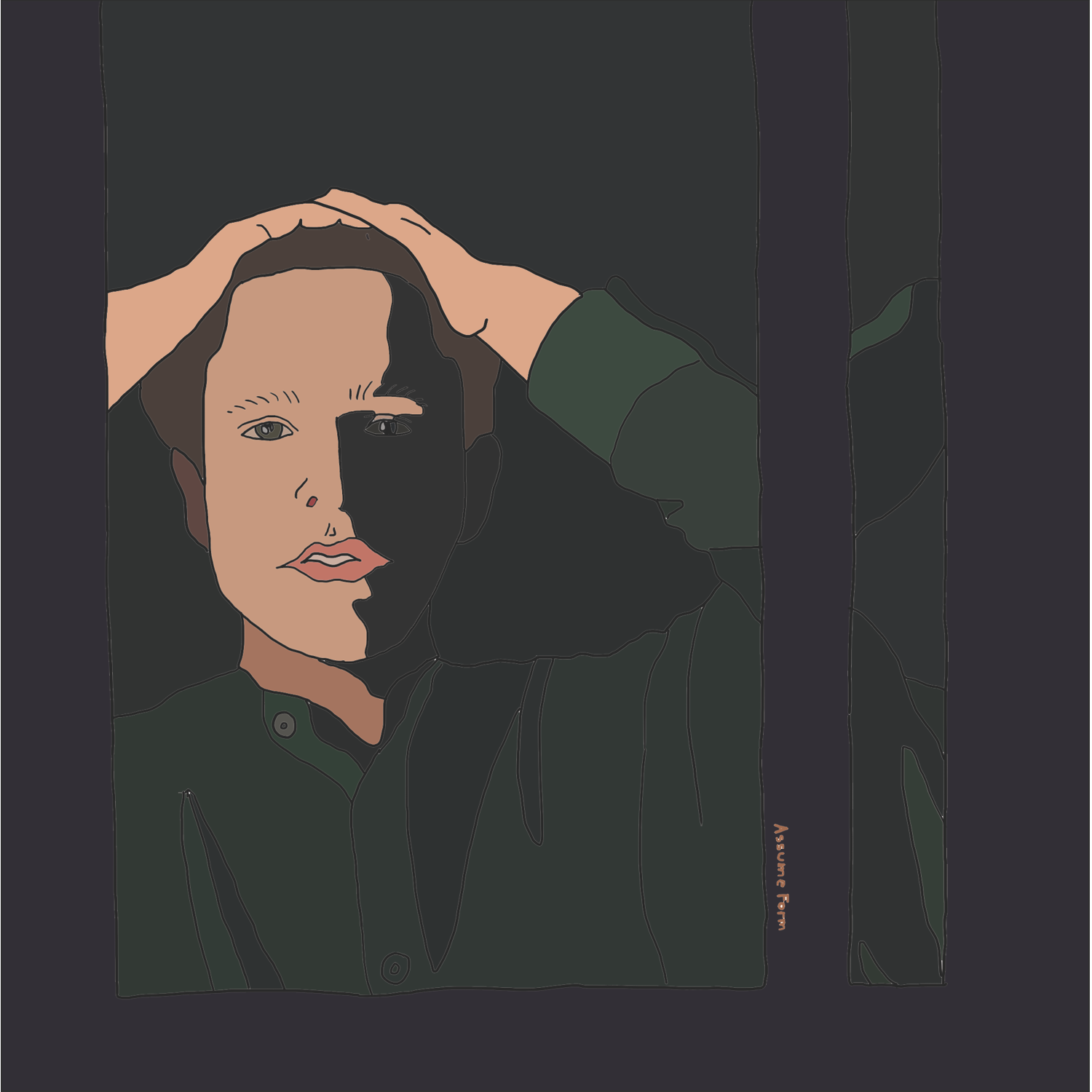 By ETHAN COUGHLIN
"Assume Form" (2019)
James Blake
James Blake completely blew me away with "Assume Form." In just a year, I have listened to this album enough to know it front to back like no other record. While I love "James Blake," "Overgrown" and "The Colour in Anything," "Assume Form" outshines his entire discography. Every song is so powerful and engaging. Blake features Travis Scott, Metroboomin, Rosalía, Andre 3000 and Moses together on this album with each bringing the full force of their abilities with them. Aside from those features and a few other writers and producers, Blake does everything. 
The album is divided into three distinct acts, with the first two perfectly setting up the final act. The last four songs have no features, no other producers and no other writers. While some critics wrote off this album as "sad boy music," it's a reflection of Blake at his most vulnerable. The best I can say is that this album evokes the kind of feelings you just can't quite describe. Every listen is just as impactful as the first.
"Rodeo" (2015)
Travis Scott
Travis Scott and his army of features such as The Weeknd, Kanye West, Toro y Moi, Justin Bieber, 2 Chainz and more, on top of Mike Dean and Travis Scott's production, lead to "Rodeo," the best trap album ever made. It is seldom given the credit it deserves for how influential it has been on popular music today. With T.I. narrating the entire project, this album is one of the easiest albums to listen to all the way through, as it should be.
3. "Konnichiwa" (2016)
Skepta
Early-2000's London saw the emergence of grime, a unique brand of electronic music that drew heavily from hip-hop, dancehall and garage. Skepta's "Konnichiwa" was the second grime album to receive the Mercury Prize for the best album released in the United Kingdom from a British or Irish act, and it rightfully took its place next to Dizzie Rascal's "Boy in Da Corner" in the grime hall of fame. Skepta brings notable grime rappers such as JME and Kano onto an album with American acts like ASAP Nast and Pharrell Williams to create the album that grime needed most.
"Carrie & Lowell" (2015)
Sufjan Stevens
There is no album that communicated the feeling of melancholy quite as well as "Carrie & Lowell." To me, no other Sufjan Stevens albums even exist, because none are even half as good. If I listen to this album at the right time, I will cry my eyes out in the most productive way. Every song makes me simultaneously feel dismal and hopeful. When I am not listening to the songs themselves, the poetic lyrics stick in my brain, making me want to listen to the album again and again.
"An Awesome Wave" (2012)
alt-J
While "An Awesome Wave" may be a relic of my middle school years when I loved alternative music, I probably listened to this album in 2019 as many times as I did in 2013. This album is incredibly atmospheric. The production and instrumentals are are second to none, and the way you travel through the album feels like no other. Their mysterious lyrics and complex soundscape invite the listener into a somewhat familiar space, while still keeping them at arm's length, on their toes. alt-J continues to grow and try new sounds, so we will never get an album quite like "An Awesome Wave" again. I feel that rarity every time I listen to it.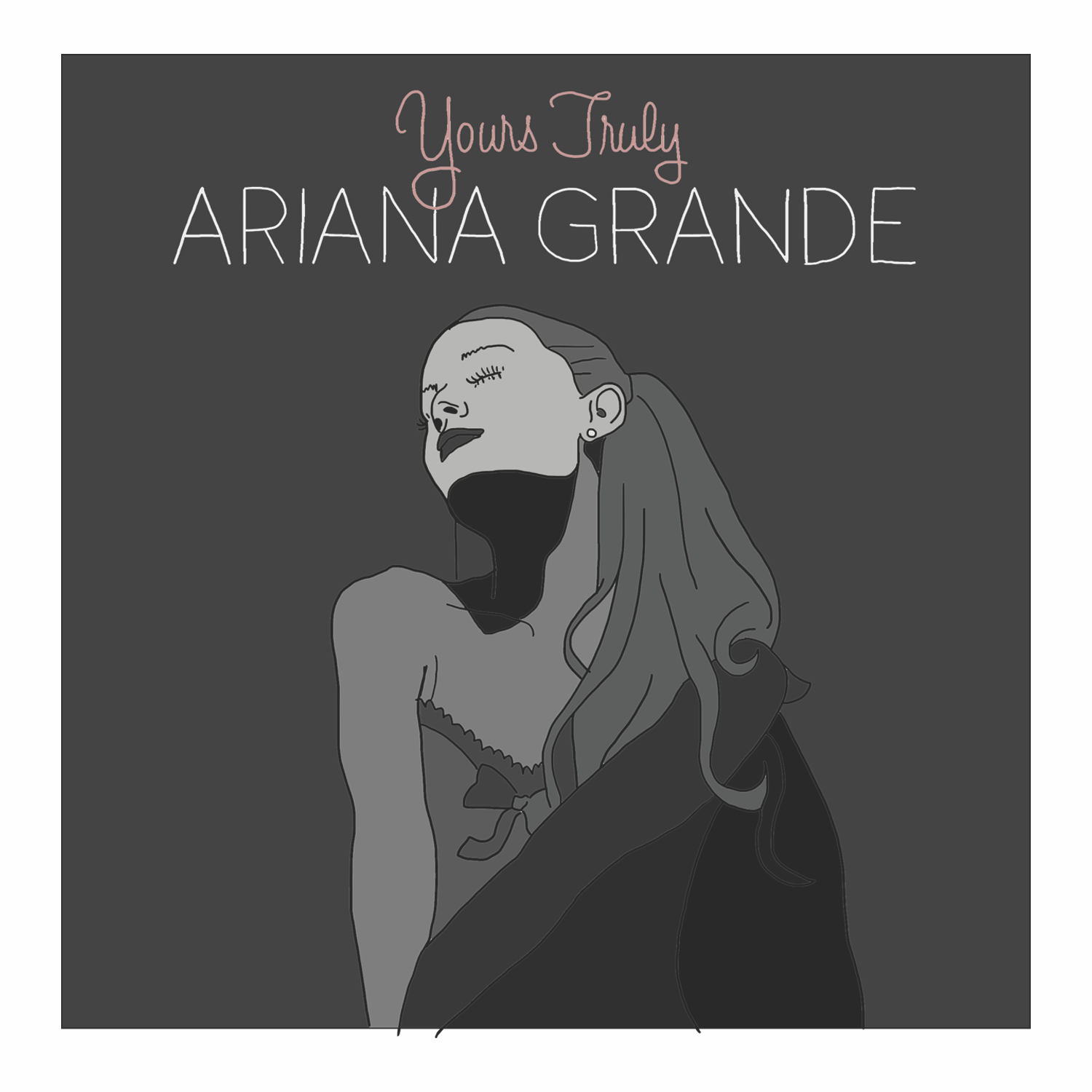 By SAJANI PATEL
"Yours Truly" (2013)
Ariana Grande
I knew Cat from "Victorious" could sing, but her vocal ability on this album is insane. I still listen to this album regularly and know all the words from the first song to the last. Each one has a retro, airy, lighthearted vibe that'll make anyone want to fall in love. She bounces between a delicately sultry tone in tracks like "Daydreamin'" and "Almost Is Never Enough" and a fun, upbeat dance rhythm in "Piano" and "Popular Song," creating the perfect balance and adding variety to her style.
Featured artists such as Mac Miller, Big Sean, Nathan Sykes and MIKA fit seamlessly into the songs and help form the album as a whole. This was her debut into the music world and created her initial image, which is one of the reasons this is my favorite of the decade. It really shows her transformation, and she's able to show off her incredible vocal range, well-written lyrics and unique production abilities.
"Medusa" (2018)
Kailee Morgue
Kailee Morgue is fairly new to the music world. Her vampy pop-punk style is not only catchy, but it blends well with millennial and Gen Z culture. Her voice can be both soft and demanding, but in this EP her songs make you feel like you're floating on a cloud. If you hear her live or even on YouTube, you can see she doesn't alter her voice much, and that fluid, light tone is natural. It's incredible how four songs can say so much about mental health, explain thoughts that seem inexplicable and feel like a full album even though it's an EP.
"I met you when I was 18" (2018)
Lauv
This album features "I Like Me Better," which put Lauv on the mainstream map and boosted his fame instantly. Lauv pays a lot of attention to his lyrics and then pairs them with  light melodies. This album features songs that are relatable to all aspects of love: initially falling in love, being in love and falling out of love. There is something to jam out to through the entire journey.
"Ballads 1" (2018)
Joji
Joji has an incredibly unique style of music; I don't know of anything even remotely similar to the content he creates. He creates a new meaning of the word ballad. In this album he creates his own contemporary electronic-esque style, and each song is very different than the last. He keeps you guessing, and it's clear that a lot of time went into the production of each song. The album has both variety and cohesiveness, and he is able to execute the difficult concept of mixing the two beautifully. 
"Purpose" (2015)
Justin Bieber 
I've been a Belieber from the beginning. He has dropped the ball recently, but in 2015, Bieber nailed his creation of a whole new image with "Purpose." It was a complete 180 from the Justin Bieber we were used to, and it was a hit. He showed his true self and made an album that was very personal instead of cookie-cutter teen pop, and this new realness was exactly what his fanbase needed as we grew up with him.
Listen to songs from the writers' picks here: