Ram Jams: 'Making a Door Less Open'
Car Seat Headrest's latest hearkens back to electronic past albums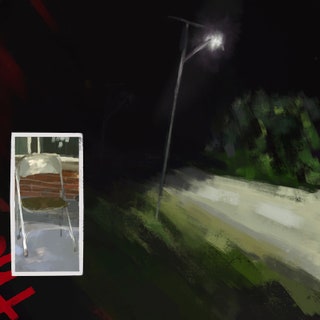 Genre:

indie rock, lo-fi music
On a playlist with:

1 Trait Danger, Snail Mail, Soccer Mommy
Compared to previous albums by Will Toledo and Car Seat Headrest, "Making a Door Less Open" is different, but not so surprising to longtime fans of the band. They remain lo-fi while focusing much more on electronic sounds than hard rock from 2016's "Teens of Denial," and with more plays, "Making a Door Less Open" grows on the listener.
For casual listeners, the appearance of a man in a gas mask and reflective orange jacket in the music videos for "Martin" and "Hollywood" is strange, but after hours spent on the band's Reddit page, I know the lore: It is Toledo as his alter ego Trait of 1 Trait Danger, with which he releases comedic and rap/electronic music. Toledo said that "Making a Door Less Open" was a "collaboration" with 1 Trait Danger, although both members of 1 Trait Danger are also part of Car Seat Headrest.
The third single "Hollywood," released on April 16, 2020, is by no means bad, but it is tied for weakest song on the album with "What's With You Lately." The guitar of the former is awesome, but its evolution into screaming instead of singing is not that appealing to me. Sure, Toledo shouts on many other songs, but this one's shouting portion lasts longer than I would like. "What's With You Lately" is sung by guitarist Ethan Ives, not Toledo, which is my main issue with it — I'm too used to Toledo's voice to adapt to a new person midway through the album.
"Life Worth Missing" sounds most like older Car Seat Headrest songs in its lyrics and rhythm. Nearing the climax of the song, Toledo belts, "I'm coming up short in a life worth nothing. / I hear women in my head / With ordinary names / That ring like magic through some malfunction in my brain," lyrics that could fit on "Twin Fantasy" (2011 or 2018) or "Teens of Style" (2015) with ease. 
One disappointment is that the longest song on the album is only 7 minutes, 34 seconds long, pithy compared to the 13-minute "Beach Life-in-Death" (2011 or 2018) or 11-minute "Ballad of the Costa Concordia" (2016). Thankfully, "There Must Be More Than Blood" is a solid track both stylistically and lyrically. Toledo repeats, "There must be more than blood / that holds us together / There must be more than wind / that takes us away" — his existential crises and philosophical thoughts are what make Car Seat Headrest songs real and emotional. Toledo never shies away from topics such as depression, sexual identity or being a furry death. 
Fans of "How to Leave Town" or "Nervous Young Man" will appreciate the electronic sounds of this album, but if you've come looking for a repeat of "Teens of Denial," you will be disappointed. However, this album stands on its own, looking back to Car Seat Headrest's past albums, and new content is welcome, as the band has not released anything not rerecorded since 2016.
The bottom line: Car Seat Headrest continues to surprise and please listeners with intriguing content full of new features like 1 Trait Danger and old habits of lo-fi electronic sounds.
The peaks: "Life Worth Missing," "Deadlines (Thoughtful)," "Deadlines (Hostile)"
The valleys: "Hollywood," "What's With You Lately"
The verdict: 7/10