Project (Runway) In Quarantine
Despite her major in English and minor in creative writing, Julianne Holmquist, Fordham College at Lincoln Center '21, has struggled to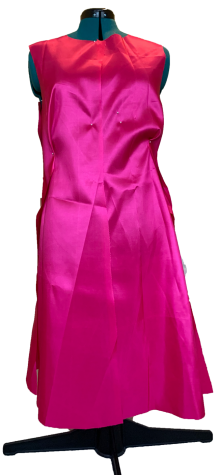 get into a creative space since returning home to California. That's why she turned to her "secondary creative outlet" during self-isolation: sewing. 
"Normally, if I want to write, I will go out somewhere. I've never really liked writing in my room," Holmquist said. With the coronavirus quarantine restrictions in place, that is her only option. "Things like sewing with instructions and patterns where I can let my brain focus on something are easier." 
Holmquist learned to sew as a child and started costuming for her theater program in high school. It was a hobby she truly enjoyed. However, she explained that making clothes was something that she could only do at home, as she could not bring her sewing machine to her dorm. 
She had been making projects intermittently, but because of the lack of her equipment, she could never put ample time into it. Since the coronavirus left her back in the company of her sewing supplies, she decided to take advantage of that and rekindle her long-lost hobby.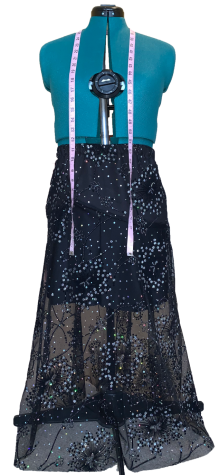 Holmquist originally started sewing again to mend a skirt she already owned, and she is now creating some of her own original pieces of clothing. Typically, the process to make a single piece takes about two weeks, doing major work on the weekends and then fixing minor things during the week. Her setup is split between her bedroom and a desk in her hallway. She cuts the fabric for her pieces and keeps her dress form in her room, but her sewing machine and other materials are kept on the desk.
Since she shares the desk with her brother, she has to keep her area clear for him to work as well. "I downsized the amount of sewing materials I keep out there and I had to stop leaving projects laid out in my sewing area (still working on that one). He's very supportive though," Holmquist said. Her brother also built a board for her to pin future ideas, patterns and sewing tools. 
Using a roll of black glittery fabric from her sophomore year of high school that she never incorporated into her designs, she sewed together a long skirt. "I call it my witch skirt," Holmquist said. "I am so excited to be able to go outside and wear it." She plans to make a top with the same fabric to form a two-piece set. 
She is also working on a project for her sister to wear to a Taylor Swift concert, replicating the pink and red sequin heart dress from Swift's "ME!" music video. She has even branched out from making clothes to the world of accessories for the first time, as she began the process of making her own clay earrings.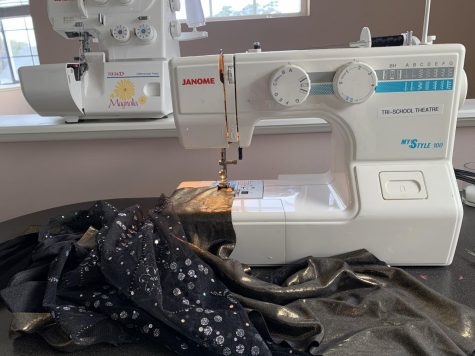 Acquiring fabric and other materials have been a bit difficult for Holmquist, as California Gov. Gavin Newsom issued a stay-at-home order for the entire state that went into effect March 19. Nonessential businesses are closed under the order, so instead of going outside and taking a trip to Michaels or JoAnn Fabrics, Holmquist has resorted to buying her supplies from her bedroom on those stores' websites, which has caused about a weeklong delay. To counteract the shipping time for fabric, she keeps herself occupied with multiple projects at once and has been using fabric that she found around the house. 
Holmquist acknowledged the pressure for people to pick up new hobbies or learn something new in isolation, but she instead found solace in rediscovering old interests. "I recommend picking up old hobbies. I know there's a lot of pressure to be creative and start something new during quarantine, but I like to rely on the things that have always brought me peace," she said.