From the Candidates: Loreen Ruiz
Let's Make Fordham a Place We're Proud to Be: Vote Loreen Ruiz for USG President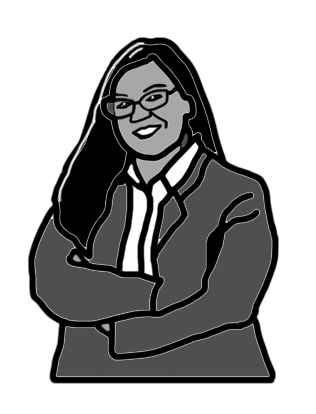 Can you name something United Student Government (USG) has accomplished this semester? Are you proud to be a Fordham Ram? Do you know of any student discounts offered to Fordham students? 
I'd wager that your answer to at least one of those questions is "No." As USG President, I hope to turn every "No" into a "Yes."
It's clear that students don't see USG as an effective vehicle for change on campus. What does it say about the reputation of USG if students' first choice is to advocate their dissatisfaction with Fordham through the school paper, rather than through the officers who were elected to represent them? Students frequently complain about the lack of diversity in the student body, dwindling involvement and poor communication from higher offices. To some people, there is no choice but to transfer. All the while, USG suffers from low turnout at town halls, no attendance at office hours and fewer senators each semester. 
What's the solution to this lack of trust and disenfranchisement? As USG President, I have two main goals: Making Fordham a Place We're Proud to Be; and Better Administration, Better Communication. To make these goals happen, I'll bring my four years of administrative experience as your twice-elected USG Chair of Student Affairs to the table. And when these goals are accomplished, we will see a happier, more engaged and more involved student body.
Students can't be expected to find school spirit just by wearing maroon or eating pizza. That's why one of my flagship policies is to revive the Fordham Friendly student discount program instituted by previous USG administrations. Who wouldn't want discounts to Burrito Box, Holey Cream or even Whole Foods? And, as a first-generation immigrant and woman, I'm making the needs of people like me a priority: Apart from a new diversity event I want to create to foster dialogue about stereotypes, I also vow to compile resources for women to hand out during USG tabling (including information on Title IX procedures and counseling). 
Furthermore, upon feedback from commuters, I've expanded my platform to include additional promises for commuter students. I'll work with the Commuting Students Association to look into a sleeping lounge, and have already begun working on introducing later payment or online textbook options for lower-income commuter students. I'm committed to making sure that every student is included under my administration. 
But how will students be aware of the changes happening on campus? My answer: better administration and communication. I'll institute a standard of two-business-day responses to all initial emails, as well as a Google Calendar for USG meetings and a new website. With these policies, students will know where to go for help and what we're working on, instead of feeling left behind or in the dark. 
When you cast your vote on OrgSync this Thursday, vote for the only person who has put forth meaningful policy that encompasses every student. Everyone is a member of USG — and as your president, I'll bring back the spirit and community we've been searching for.