Fine Arts Classes Adapt to Online Learning
Arts students make the most of virtual classes
"It feels really silly to stand in your childhood bedroom and hold a butterknife while your teacher calls out choreography from inside your computer."
Normally, Al Rosenberg, Fordham College Lincoln Center (FCLC) '21, and the rest of Fordham's stage combat class would be found in the White Box Studio Theatre on Tuesday mornings, practicing thrusts and parries with prop swords. But now, it's one of many hands-on art classes that have been forced to fit within the framework of Zoom.
Uploading a self-tape of a monologue for an acting class is one thing. Sword-fighting is another.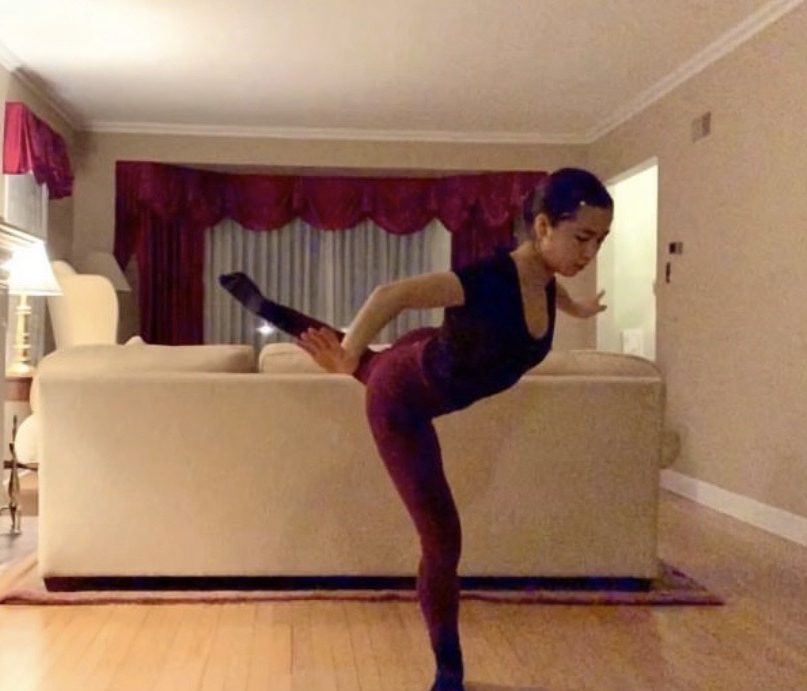 "The transition hasn't been the easiest," Rosenberg admitted. "The instructors are working really hard to try and actually have us continue to learn, though. In addition to finding videos and movies for us to watch, they've been filming clips of themselves fighting in their basement to show us new moves."
Katie Heaton, FCLC '23, a set design student, said she is also being presented with a learning curve. "With classes like Drawing and Drafting, my ability to keep up online is even more hindered through the lack of face to face instruction," she said.
Rosenberg, who is also part of a Design and Production Workshop centered around the analysis of the semester's studio shows, said that instead, "we've been having professionals in the field whose work we've seen Zoom into our classes and discuss their processes. It's a really interesting way to learn, but it definitely doesn't replace what I felt I was getting out of the class before."
Lighting design student Amara McNeil, FCLC '23, said online classes have changed her art form completely, including "having a complete restructure" of the freshman Collaboration class.
In Collaboration, students "put together pieces and perform them in front of a class," according to Heaton. "Now we must creatively combine digital media, online design, music composition, and … more to create possibly even more interesting pieces."
According to Stefanie Bubnis, interim managing director of Fordham Theatre, program faculty hold weekly meetings via Zoom to check in and ensure their classes are running smoothly. Thus far, Bubnis said, the faculty have been swift to adapt.
There is a limit, though, to how much can be done. "Theatre is supposed to be made by creating with each other, connecting with each other, feeling with each other, being in the same space as one another … In our movement class we move in the space while moving with music and we do a give and take style movement with a partner," said Raekwon Fuller, FCLC '23. "How are we supposed to feel them out?" Heaton and McNeil, however, are interested in the new outcomes of their classes. 
"While we have lost the ability to produce and devise work with each other in the sense of traditional theater, I am excited to step outside the box and explore different mediums of storytelling," McNeil said. 
Barre-d From the Studio
Similarly to Fordham Theatre's movement classes, the lack of in-person instruction presented a particular challenge to the Ailey/BFA program, which is predicated on "studio practice and engagement with teachers, musicians and peers in person, in the way that students are accustomed to," Ailey School Co-Director Melanie Person said. For Ailey/BFA student Hannah Hush, FCLC '23, the transition to online classes was rocky.
"When face to face instruction was first suspended, it was obvious that teachers at the Ailey School had no idea what was going on at Fordham," she said. "We had yet to receive an email from the director of the Ailey School to tell us what we were supposed to do; so we attended class as usual."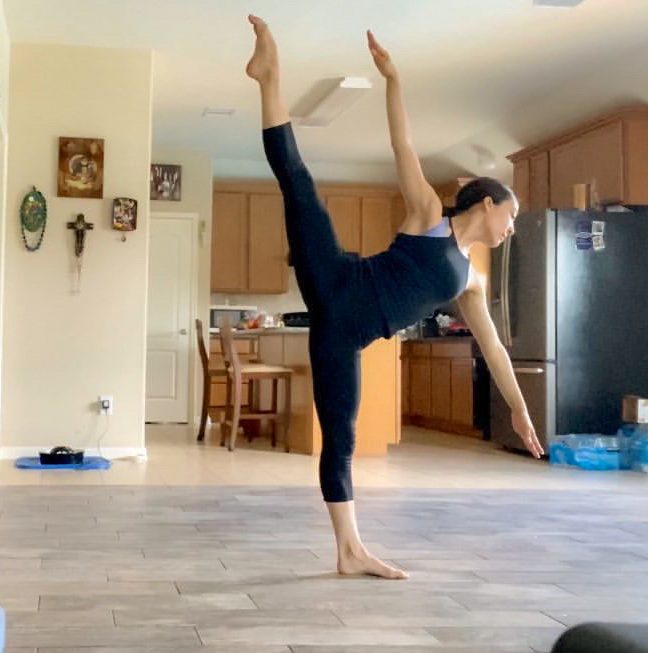 On March 10, an email sent to Ailey/Fordham BFA told students to not attend their classes at the Ailey School, despite it still being open for non-Fordham students. In emails sent on March 12 and 16, the Ailey School announced that they were suspending all face-to-face instruction and switching to remote formats for the spring semester, and Ailey/Fordham students were told they would fulfill their requirements through Fordham. 
On March 23, BFA dance students began instruction through Blackboard, with the majority of work being written assignments at first. During the week, some optional online classes were offered through Zoom. In a March 27 email, Ailey/Fordham students were informed that the Ailey School would "be launching mandatory live Professional Division classes online" beginning March 31. Students are required to complete one dance class each day, either joining a live Zoom class or watching the recorded class at a later time. 
According to Person, the program is adapting to the remote setup in a multitude of ways. Instructors are teaching live ballet and modern technique classes via Zoom to students dancing in their homes. Written assignments and video submissions of "creative projects," like pieces of choreography, are also part of the curriculum.
"The dancers are being asked to write about their dance instruction, articulate their learning goals/objectives and gain more authority in their individual dance training," Person wrote. "The learning will occur for students and teachers alike. Finding new ways to share dance is essential in the 21st century."
Virtual Visuals
Visual Arts Chair Mark Street also views the shift in the class format as an opportunity to explore new, creative ways of teaching and making art. He acknowledged the "unprecedented" nature of the changes, but he was optimistic toward his department's ability to adapt class modules such as critique sessions, where students hang up their artwork in class for their peers' feedback. 
Tori Pante, FCLC '21, takes a photography class that relies heavily on critiques — she and her peers would bring 15 photos every other week for the class and the professor to examine. Now, she shares her photos (of her hometown) with her professor on Google Drive and receives feedback via email. 
"Since I am shooting digitally, I don't have many challenges that I have been facing, other than not being able to receive feedback from my classmates, which was always helpful for me," Pante said.
Street proposed another way of adapting critique sessions: "People could hang work in their room, in their home, wherever they are and make a videotape of it," Street said. "Upload it to the class and have people respond to the work in physical space, as mediated by the video."
"In all disciplines … we're still looking at slides," he added. "When you're studying a painting, it's rare that you're standing in front of that painting. So, the idea of virtually sharing one's own work or work that's already out there is a pretty easy transition."
Street is also a filmmaking professor, and he would often have students check out professional equipment from the university to film. Now that this resource is no longer available, students are using the camera functions and editing software on cell phones, as well as the Adobe Suite software. Other professors, he said, are similarly discovering ways to make use of available resources.
"One film professor talked about an assignment she had that involved found footage or appropriated footage," Street said. "There's tons of things you can download off YouTube and other sites where you can learn principles of editing by editing footage that's already been shot, that's already out in the world, so that's another way of adapting."
In his department and beyond, Street hopes the online format will challenge a "hierarchical" way of learning and encourage more open collaboration.
"We all have the same space in that virtual world," Street said. "Maybe that'll lead to things that are less formal in the good sense of the word … talking about art in a way that doesn't have to do with the dissemination of knowledge, and more of a back-and-forth or dialogue, which is what education should be anyway."