Harry Potter Couture: Winter (Yule) Ball
Winter Ball, the most glamorous night of the year at Fordham Lincoln Center, is nigh. Elegant fashions, lively dancing, food that's a refreshing upgrade from Ram Cafe fare — the charm of it all brings to mind one of the most magical formals in modern literature: the Yule Ball. All of Hogwarts is abuzz about the dance in "Harry Potter and the Goblet of Fire," not to mention about how the attendees' outfits all but transfigure them as they enter the Great Hall. Whether you'll be wearing prom dresses or dress robes to Fordham's Secret Garden, you can find inspiration in Yule Ball fashion.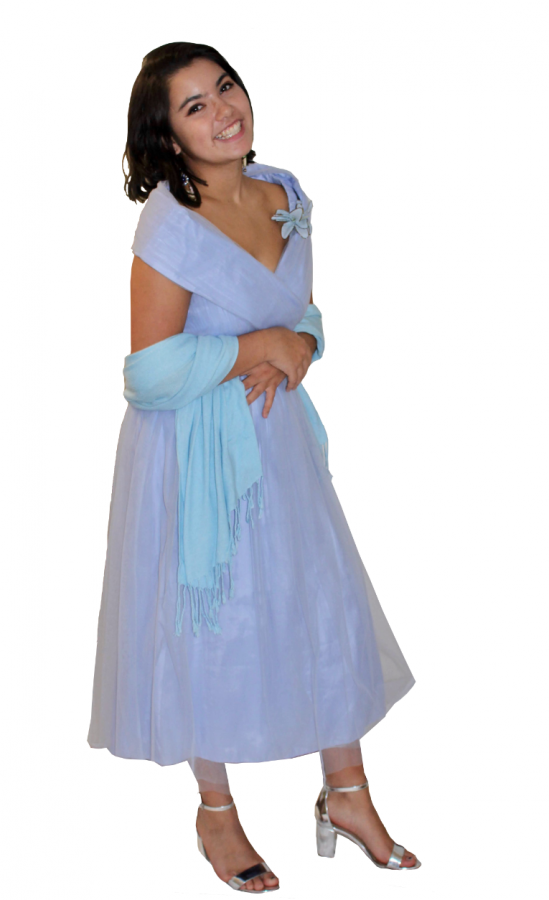 Hermione Granger
Staying true to how J.K. Rowling penned it in the book, a Hermione-inspired outfit would be a vision in powder blue. The pashmina shawl keeps some of the winter chill away, and combined with the floral pin, it adds some depth to the princess-style tulle dress. Like Hermione's original flowing silk dress, the skirt buoyantly floats around the wearer, making any dance from the waltz to the wobble look graceful.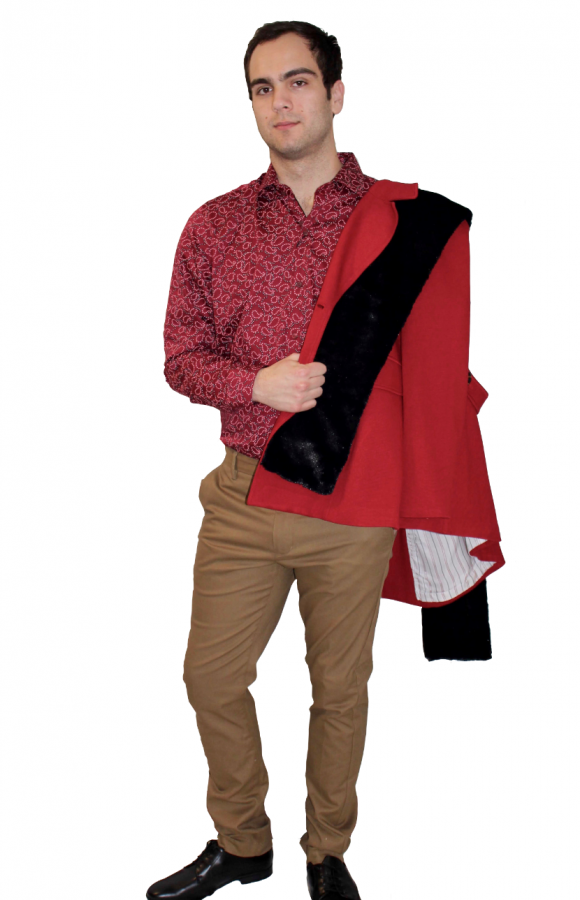 Viktor Krum
Viktor Krum's outfit evokes the pride and prowess of his wizarding school, Durmstrang. His original coat and fur-lined cape immediately catch the eye in striking red, and the scarlet paisley shirt and off-the-shoulder coat in the modern version are no different. Though he as a character is humble about it, Viktor enjoys fame as a renowned Quidditch star — and the regality of this outfit may make you feel like a celebrity in your own right.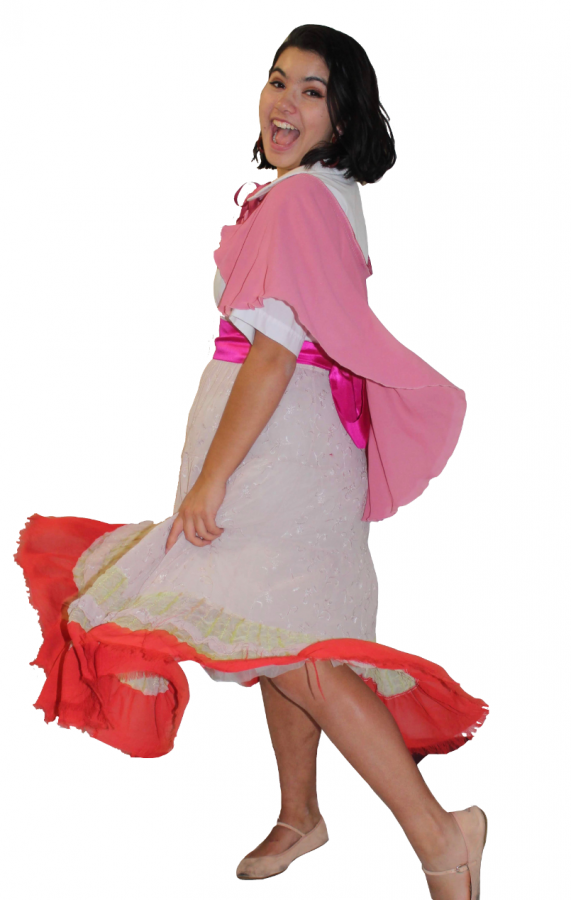 Ginny Weasley
A modern-day Ginny would be able to thrift her entire Winter Ball outfit and make it look sophisticated. The college-age wearer can update her dress from the movies — pink and green, slightly juvenile and reminiscent of Little Bo Peep — by adding a bohemian flair. The pink shawl, flowy skirt and pink ballet flats maintain the femininity and youthfulness of the original, and the crystal choker adds a touch of magical modernity.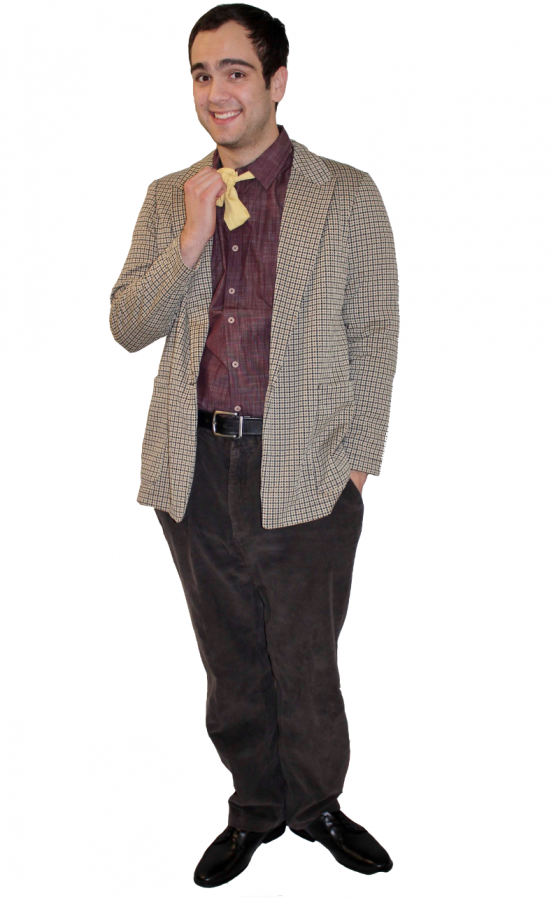 Ron Weasley
"I look like my great-aunt Tessie," Ron said of his frilly dress robes when he donned them for the first time. Now, in reddish and earthy tones, great-aunt Tessie has never looked so fashionable. The raggedy ruffles of his robes are gone, but the yellow necktie and statement blazer in a houndstooth-checked print are reminiscent of the outfit's whimsical and, well … standout nature.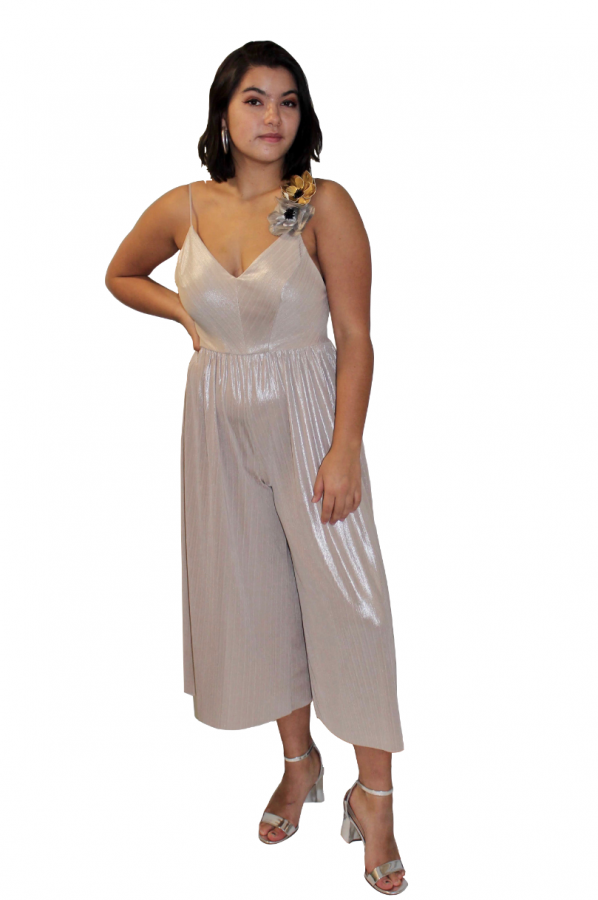 Fleur Delacour
Fleur arrives at the Yule Ball in a silver A-line gown with floral embellishments. As the French are always at the forefront of fashion, the modern Fleur's dress becomes a trendy gold pantsuit with similar floral touches, all of which draw from the same metallic palette. The outfit shimmers like snow and is perfect for elegant dancing, but the pants allow the wearer enough flexibility to, say, complete a Triwizard Tournament challenge if the need arises.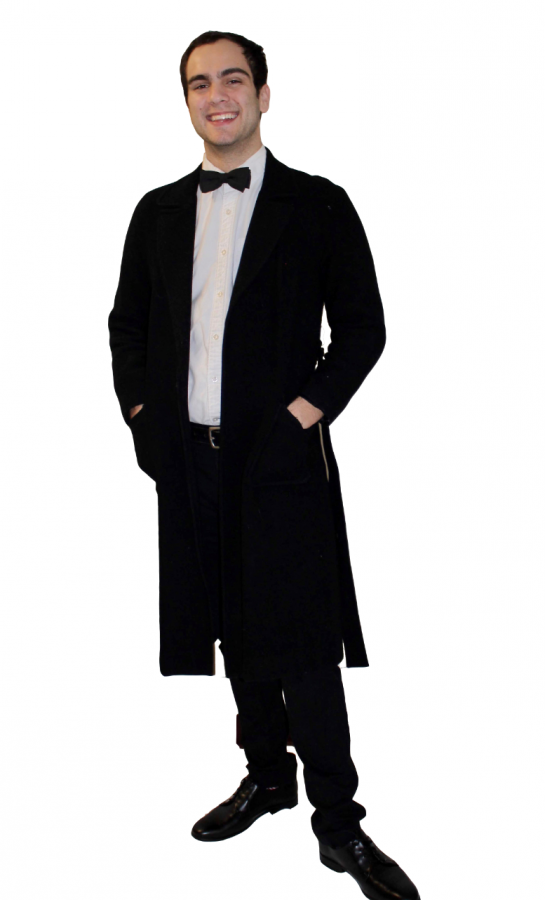 Cedric Diggory
Those seeking a simple and classic look can find inspiration in Cedric, who dons a white shirt, black pants, black shoes and a black bowtie. What sets him apart from today's average prom attendee is a long, sweeping wizard's robe in place of a blazer, modernized here as a collared trench coat. Cedric is like the Wizarding-World equivalent of the majority of guys who show up to a formal in some version of a basic, solid-colored tuxedo. Case in point: you might wonder why Harry Potter himself isn't included in this collection. Simply substitute Cedric's black bowtie for a white one, and you've recreated Harry's look.