Hot Licks and Stage Tricks: Guitar Hero III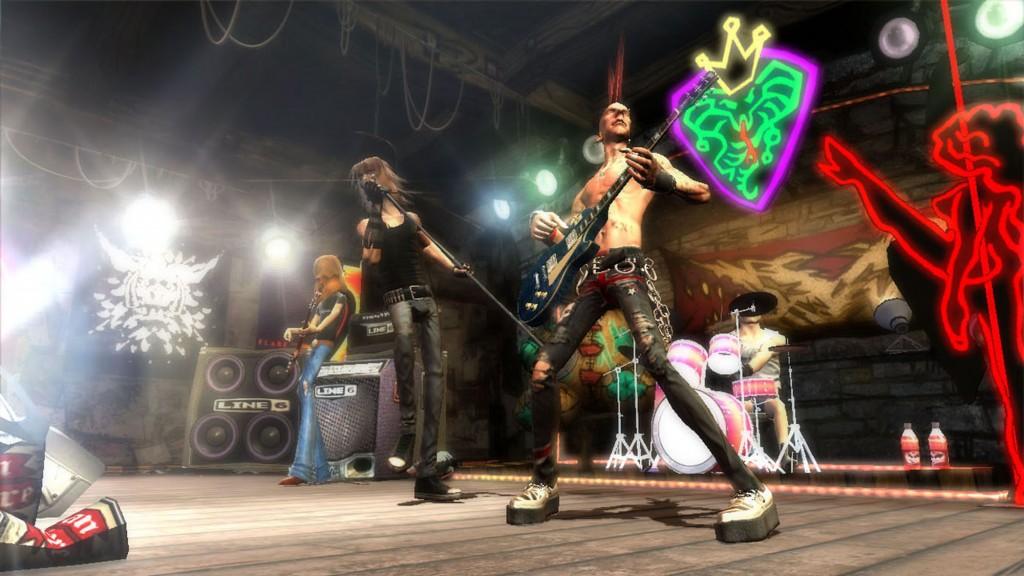 Published: November 8, 2007
When it was announced that Harmonix, the developer of the two previous "Guitar Hero" games, had been replaced by Neversoft for the third installment in the franchise, there was much concern among fans that this would be the end of the "Guitar Hero" they had come to know and love.  Fortunately, their worries were unfounded.  "Guitar Hero III: Legends of Rock", for the Playstation 2, Playstation 3, Xbox 360 and Nintendo Wii, is just as good as its preceding installments.
The amazing gameplay that had been present in the first two games returns unchanged, other than some slight tweaks.  You can still rock out to songs spreading throughout decades of music.  You get representations from virtually every genre of rock music including classic rock ("Paint It Black" by The Rolling Stones), alternative rock ("Knights of Cydonia" by Muse), punk rock ("Anarchy in the U.K." by The Sex Pistols), metal ("One" by Metallica) and modern rock ("When You Were Young" by The Killers).  One of the cool parts about the setlist is that about half of the songs are master tracks instead of simply covers.  However, this does cause the cover songs to sound sub-par compared to the master tracks.
The game feels more polished than its predecessors and the graphics on the next-gen systems are a large improvement.  The guitarist looks as if he's actually playing chords and the singer moves his mouth along with the words. There's a slightly steeper learning curve than there was previously, but it's not so difficult that it ruins the fun.  Any rookie guitarists can definitely get through the career mode on "easy" and probably "medium" as well, while veterans will most likely be able to master "hard" mode.  For those who attempt "expert" mode, all I can say is: good luck.  Some songs in the later stages become ridiculously difficult and feel almost impossible to get through.  For anyone who enjoys losing all feeling in their hands, playing one of the bonus tracks, "Through the Fire and Flames" by DragonForce on "expert" or even "hard" will do the trick.  With basically seven minutes of playing at inhuman speeds and several long guitar solos, it is easily the hardest song in the entire series and literally impossible to pass on expert.
Unlike its two predecessors, "Guitar Hero III" attempts to add some semblance of a plot with quick and humorous cutscenes.  The basic story involves a band looking for a guitarist—and you're the lucky one who answers their ad.  Your band quickly moves up through the rock and roll world, playing increasingly difficult tunes for the crowds that always show up and, at certain points, ask for an encore.  While going through career mode, you'll run into three boss battles, another new addition to the game.  These battles are basically guitar face-offs against Tom Morello (from Rage Against the Machine), Slash and Lou (also known as Lucifer).  While Tom Morello isn't that tough to defeat, Slash is an immense pain, and Lou is nearly impossible to contend with.  The difficulties of the last two boss battles were the only things that really killed the fun for me, as I played the same songs over and over again, hoping that I'd get lucky.
The addition of a co-op career mode was a nice touch that adds replay value to the game.  One person plays guitar, while the other takes over bass or rhythm guitar duties.  It also allows you to unlock several songs not available in single player career mode. This is good if you have a buddy with whom to go through career mode; you can't unlock those six songs if you don't have anyone to play with.
While multiplayer mode remains mostly the same, the addition of battle mode is extremely fun.  Instead of gaining star power to increase your score multiplier, you gain attacks you can use to mess up your opponent's playing.  These attacks include a broken string, difficulty up and lefty/righty flip (which flip your entire fret board over, making it very difficult to play).  The inclusion of online play is also a great step forward for the franchise.
"Guitar Hero III" basically keeps everything that was right with the first two games and adds a few new elements, some which work better than others.  If you're a fan of the series, you should definitely pick it up.  One question that remains though is how the "Guitar Hero" series will fare against the upcoming "Rock Band", which includes drums and vocals as well as guitar and bass.  While the dominance of "Guitar Hero" may be in question in the future, for now it remains the best of the music-based games.  Rock on.