New York Film Festival Finishes Strong with Highly Anticipated Films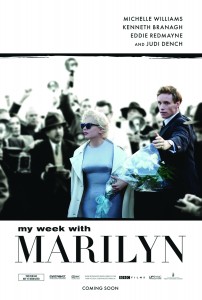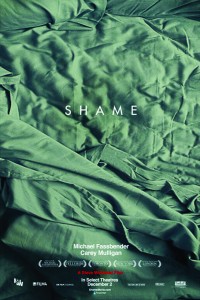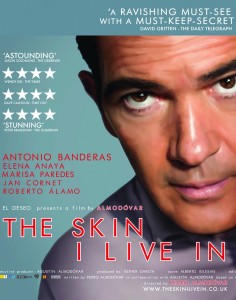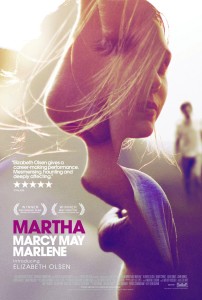 "My Week with Marilyn"
2 out of 4 stars

I can't imagine how Colin Clark (Eddie Redmayne) spent an entire week with Marilyn Monroe (Michelle Williams) when after only an hour I was sick of her. Williams' portrayal of the famous sex icon was precise, down to the tone of her voice but Marilyn came off as a spoiled dolt with daddy issues. The film, based on the book, "The Prince, the Showgirl and Me," chronicled Clark's role on Sir Laurence Olivier's production of "The Prince and The Showgirl" where he became Marilyn's confidant.

When Monroe's husband, the famous playwright Arthur Miller (Dougray Scott), returns to America, Clark falls in love with Monroe and they become lovers, just for one week. The film had a comedic and fanciful undertone that didn't make sense juxtaposed against the panic attacks and pill overdoses of Monroe's sad life in the spotlight. Overall, the film was a disappointment but the portrayals of Monroe, Olivier (Kenneth Branagh) and Sybil Thorndike (Dame Judi Dench) stole the show and prevented the film from being a total dud.

The film opens in theatres on Nov. 23.

"The Skin I Live In"
4 out of 4 stars 

What is possibly the best film at the New York Film Festival is difficult to describe in all its twisted glory. The latest from Pedro Almodovar is stunning in every sense, from the close-ups of the beautiful Vera (Elena Anaya) to his storyline of tragic revenge.

Antonio Banderas gives an outstanding, chilling performance as Robert Ledgard, a mad scientist plastic surgeon grieving over the tragic death of his wife and mentally disturbed daughter. The film's plot involves Ledgard kidnapping the young man who raped his daughter, causing her suicide and surgically experimenting on him for years, leading to a startling twist.

The film has many layers dealing with issues of gender, love, body image, grief and revenge. Although the film is disgustingly warped, Almodovar adds touches of humor throughout the film that lighten the mood of this intensely disturbing thriller. The film may make your skin crawl but when the credits start rolling it will leave you stunned.

"The Skin I Live In" is in theatres now.

"Martha Marcy May Marlene"
3 out of 4 stars 

We first meet Martha (Elizabeth Olsen) frantically escaping from some sort of lushly remote farm, eventually calling her sister Lucy (Sarah Paulson) to come get her. Having not spoken to her in two years, Martha operates under the vague pretense that she was living with a boyfriend in upstate New York. Through a series of flashbacks, we come to learn that she has spent her time living in a cult. At first she is drawn in by its promise of community, but then grows fearful, as the cult's methods turn abusive and violent. Upon moving in with her sister and her sister's fiancé, she continues to struggle with the psychological oppression and manipulation she left behind.

"Martha Marcy May Marlene" casts an impressively evocative spell, the elegant shifts in time between Martha's life in the cult and her attempts to readjust to real life perfectly representing her disjointed psyche. Unfortunately, the film falters in its final scenes, sacrificing its emotional complexity and tantalizing ambiguity for a disappointingly heavy-handed ending. The saving grace of the film is Olsen (the younger sister of child stars Mary-Kate and Ashley Olsen) who gives a stunning performance as Martha, making you feel every moment of her confusion and fragility.

The film comes out in theatres on Oct. 21.

"Shame"
2 1/2 out of 4 stars 

At face value, Brandon (Michael Fassbender) seems like your regular well-to-do thirty-something, with good looks and successful job. Beneath the façade, however, lies a secret: Brandon is a sex addict, spending much of his time engaging in random intercourse, watching pornography and chronically masturbating. Due to his addiction, he goes through life closed off, unable to forge any real emotional connections. Brandon's world is thrown off balance when his sister Sissy (Carey Mulligan), who has her own problems with compulsive behavior and emotional instability, moves in with him.

Needless to say, "Shame"  is a bold and provocative film. Director Steve McQueen, a former visual artist whose debut feature film "Hunger" also starred Fassbender, does not shy away from the uncomfortable effects of Brandon's addiction, as the film is sure to ruffle the feathers of the MPAA with its frank depiction of sex and nudity. While the movie could have tipped over into exploitation, it is absorbing and powerful viewing. It features outstanding performances from both Fassbender and Mulligan, who bravely bare all, physically and emotionally, in portraying profoundly damaged people trying to battle their inner demons.

"Shame" opens in theatres on Dec. 2.