Public Safety Issues Advisory Over Poor Air Quality Conditions in New York City Area
The deterioration of the air quality is due to over 150 wildfires in eastern Canada and has resulted in the Air Quality Index reaching "very unhealthy" levels
Wildfires in Eastern Canada have resulted in smoke and haze drifting downward to New York City and parts of the Northeast region of the U.S. More than 400 wildfires are burning in Canada, with 110 of them considered uncontrolled and 26,000 people displaced as of June 6. According to AirNow, the Environmental Protection Agency's Air Quality Index (AQI) has indicated a score of 364 for both Manhattan and the Bronx (a score of 100 is considered dangerous for those with respiratory issues) on June 7 as of 5 p.m., making the city's air quality the worst in the world. 
Robert Fitzer, associate vice president for public safety, sent a university-wide advisory on June 7 detailing the smoky, hazy conditions and recommendations to combat the poor air quality.  
"Individuals should limit outdoor activity and stay inside when possible, especially those with heart or respiratory conditions," Fitzer said in the email.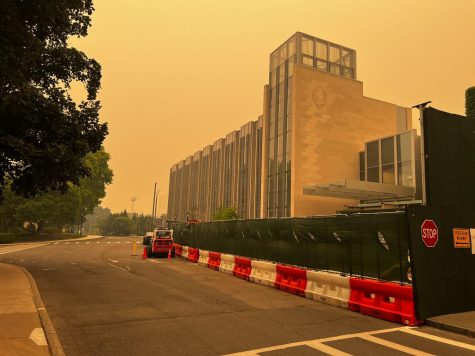 The public safety advisory also noted that individuals should wear a high-quality mask, listing an N95 or a KN95 as examples, should they need to be outdoors. If members of the Fordham community have found themselves to be sensitive to the current air quality or experience any difficulties, they are directed to contact their health care provider. 
According to Fitzer, the university will remain under its normal schedule of operations, with classes and indoor events proceeding as planned, unless otherwise noted by a dean or supervisor.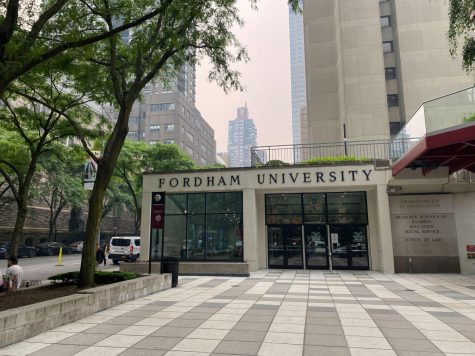 In a press release from the Office of the Mayor, New York City Mayor Adams noted that the New York State Department of Environmental Conservation issued an air quality health advisory across all five boroughs as of June 6. 
Recommendations and precautions from the City of New York are in line with the university's public safety advisory and note that outdoor activities should be limited in order to prevent inhalation of the traveling smoke. The advisory is currently in effect until June 8 at 11:59 p.m.