Primary Preview: A Handy Starter to Your Mayoral Research
With the New York primary fast approaching, it's important to do your research and go vote
Summer is upon us, and while many Fordham students are taking advantage of their free summer classes, there's important extracurricular research to be done regarding the Democratic primary election for mayor. The election is taking place on June 22, but early voting has already begun. The winner of the Democratic primary is most likely to be elected the mayor in the November general election because of the city's overwhelmingly Democratic population, making this an extremely influential election.
Here is a quick glance at what supporters and critics are saying about the highest-polling candidates. We recommend all registered New York voters to do their research not only about their mayor, but also the other positions that may be open in your district, and familiarize themselves with how ranked-choice voting works. 
Democratic Primary Mayoral Candidates (In polling order)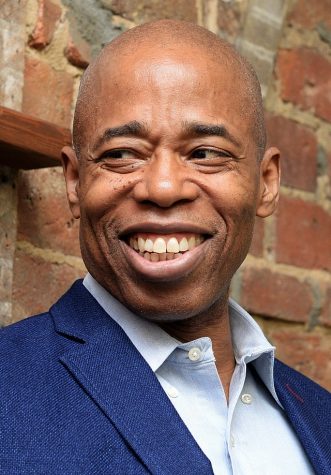 Eric Adams
Supporters say: Eric Adams is currently serving as the Brooklyn borough president and has served as a police captain and state senator, providing him with years of experience some other candidates don't have. He's focused on public safety, law enforcement and reforming — as opposed to defunding — the NYPD. He was previously affiliated with the Republican party, meaning he can see any topic from both sides of the aisle and may be able to reach easier resolutions.
He has significant backing and many are turning to him in response to the violence unfolding in the city. He maintains the profile of a hard worker, even resorting to sleeping on a mattress in his office during the pandemic. He has a 100+ Steps Forward plan, which aims to address a variety of working-class issues.
Critics say: Adams, like Andrew Yang, has considerable backing from Wall Street and real estate moguls, creating some doubt as to where his loyalties lie. Adams has also been criticized as to how he received and raised campaign funds. Though he is the Brooklyn borough president, there has been considerable grief as to whether he truly lives in Brooklyn, rather than the New Jersey co-op where his partner lives. There is a clear loyalty to the police, which makes him an undesirable candidate for those who believe in defunding the police.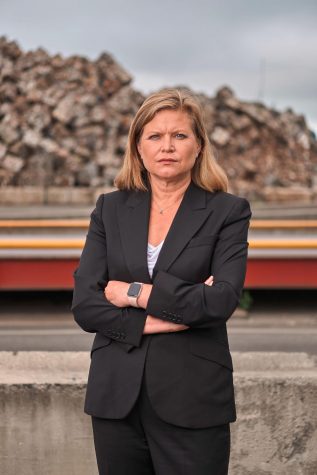 Kathryn Garcia
Supporters say: Garcia has a lot of experience in New York City government, serving under Mayor Bill de Blasio as the New York City sanitation commissioner and the interim head of the NYC Housing Authority. She has also led the city's emergency food program during the pandemic.
At the Department of Environmental Protection, she spearheaded the restoration of power to the city after Hurricane Sandy. Her policy goals prioritize renewable energy, public transportation and green jobs as part of a sweeping plan to address pollution and climate change, and she would install 3,000 electric car chargers and electrify 10,000 school buses. She also intends to improve health care and encourage city accessibility for New Yorkers of all ages. She has been endorsed by The New York Times and The New York Daily News. 
Critics say: Garcia has experience in government policy implementation, but not in politics. Some say she suffers from being less personable and charismatic than other mayoral candidates. Her time in the de Blasio administration means that she is linked to de Blasio himself, who has been unpopular among many New Yorkers. Although her platform includes some changes to policing like requiring new cops to live in NYC and raising the recruitment age, some have argued that these policies don't go far enough, and she does not support defunding the police.
In Yang's plan for New York, he intends to distribute a BI of around $2,000 per year to the 500,000 poorest residents.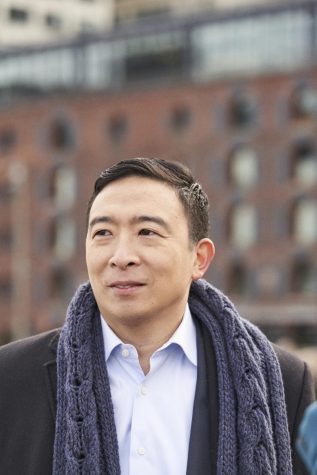 Andrew Yang
Supporters say: Andrew Yang is a Columbia Law School graduate who made his name in the business sector. As a moderate and a former presidential candidate, he popularized his plan for a universal basic income (UBI) during his presidential campaign and is now championing the idea again in his mayoral run. In Yang's plan for New York, he intends to distribute a basic income of around $2,000 per year to the 500,000 poorest residents. He also intends to expand mental health services and create a deputy mayor for public and community safety position to devise a coordinated plan for the city. He says he's good at math.
Critics say: While Yang is touted by some as the person who popularized the BI, he is far from the only candidate who is proposing it as part of their platform, though others do so in different ways. He is seen as out of touch after misidentifying a bodega, never having voted in an NYC election, and naming Times Square as his favorite subway stop, becoming a candidate who isn't taken seriously as a "real" New Yorker; rather, he seems to be a candidate looking for a consolation prize for his presidential campaign defeat.
During the pandemic, Yang fled New York City for his summer house in the Hudson Valley. Unlike some of his competitors, he hasn't worked in government, and in his biggest leadership role, Venture for America only produced 150 jobs out of the 100,000 it promised and spent $2.6 million more than it raised in 2017. Additionally, Yang has recently come out in support of Israel as part of his strategy to court Hasidic voters and heavier policing, finding himself on the less popular side of current hot button issues. His backing has also been controversial as his loyalties to his supporter, wealthy lobbyist Bradley Tusk, is called into question.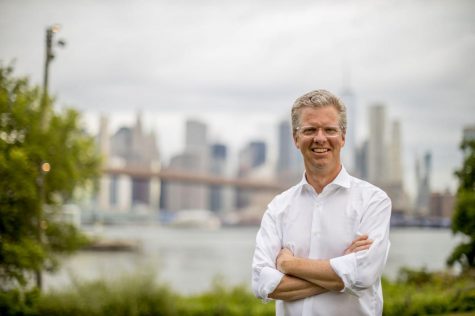 Shaun Donovan
Supporters say: Shaun Donovan served all eight years in former President Barack Obama's Cabinet and was a former department head under Mayor Michael Bloomberg, making him one of the most experienced candidates. Donovan is especially experienced in housing. As the 15th secretary of the U.S. Department of Housing and Urban Development, he fought to ameliorate homelessness and housing discrimination. Donovan's long resume with housing began when he was a student at Harvard University, working for the National Coalition for the Homeless and later working for the Community Preservation Corporation.
Donovan has a 200-page book of extensive plans, including cutting the police budget and establishing Equity Bonds to reduce the racial wealth gap by providing every child born in New York with up to $2,000 a year. His plans also include "15-minute neighborhoods," where all residents will have walking access to food, transit, good schools, parks and health care. His resume is endorsed by plenty of other city mayors, including Philadelphia Mayor Michael Nutter and former Miami Mayor Manny Diaz.  
Critics say: Although an advocate for the homeless, Donovan grew up very privileged, causing some to question his qualifications to work for middle- and lower-class New Yorkers. For example, he has failed to address racial inequities in housing processes around the city. Donovan calls himself a progressive, but New York's progressives do not consider him as such. As a result, voters have a hard time identifying with him.
Having not had the best start, his chances were further reduced when he incorrectly estimated that the median price of a home in Brooklyn is $100,000, much lower than the actual median of $900,000. His privilege continues to be a major topic since Donovan's father has funded most of his campaign. 
There is consensus that Morales is the most progressive of the candidates.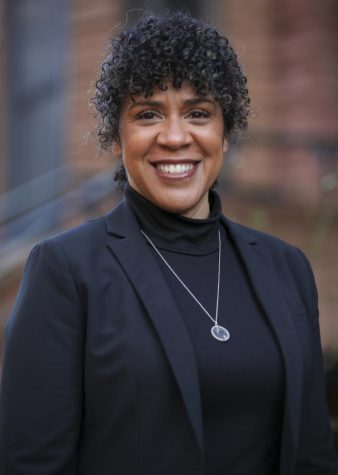 Dianne Morales
Supporters say: Born and raised in Brooklyn, Dianne Morales was a former public school teacher in New York, giving her firsthand knowledge of the racial and economic inequities of the public school system. She was also the executive director of The Door, a youth development organization in the city. While at The Door, Morales established a program to support homeless LGBTQ+ youth.
There is consensus that Morales is the most progressive of the candidates, prioritizing housing for all, environmental justice, protecting immigrant neighborhoods, integrating the public school system and defunding the police. She also supports universal basic income, a step further than Yang's basic income plan as mayor. Specifically, she hopes to cut the NYPD's budget by 50%, remove police presence in social work, eliminate bail and support survivors of violence with free shelter. She supports the decriminalization of sex work. She also plans to expand free abortion access across the city and diversify the school curriculum to include more LGBTQ+ and transgender and gender-nonconforming nonbinary individuals.  
Critics say: Morales is a first-time candidate. Back in 2018, she voted for Cuomo, which puts her progressiveness into question for many voters. Morales was the CEO of Phipps Neighborhoods for 10 years, a nonprofit that lifts residents of the South Bronx above the poverty line. It is the social services arm of Phipps Houses, one of the city's largest builders of affordable housing. However, Phipps Houses has appeared on lists of the worst evictors in New York and has been criticized for housing individuals in poor conditions. Morales had not distanced herself from Phipps Houses until recently.
Plenty of former employees under Morales have accused her of a toxic work environment, especially toward Black and brown individuals. Anonymous employees have said Morales responded slowly and inadequately to complaints about two senior staff members. One was accused of making female workers uncomfortable, while the other was accused of wielding power and her prior working relationship with Morales in an abusive way to other staffers. As a result of mounting frustration, employees unionized, going on strike to stand up for their rights. Morales ended up firing 45 members of her staff. Back in 2004, Morales lied to investigators about bribing a sewer inspector at the Department of Environmental Protection for her $12,000 bill.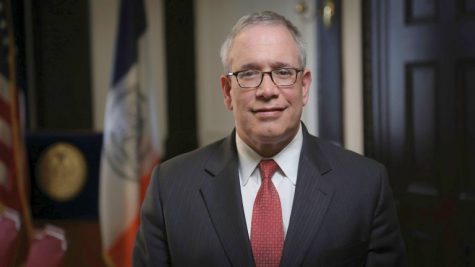 Scott Stringer
Supporters say: Stringer has years of experience in New York government. He served six terms representing the Upper West Side in the State Assembly, he became the Manhattan borough president, and he is currently the city comptroller. He has a diverse platform of progressive policies, including affordable childcare, support for small businesses post-pandemic and reform of the New York City Housing Authority. In the past, he has led initiatives in New York City such as a $4 billion divestment from fossil fuels as well as a divestment from the private prison industry.
Critics say: He has been accused of sexual assault by two women. Jean Kim alleges that Stringer made unwanted advances toward her while she worked on his campaign for public advocate in 2001. Teresa Logan has since accused him of sexual harassment while she worked at a restaurant Stringer ran during the 1990s. Stringer has denied both accusations, but he has lost several progressive endorsements and his momentum in the polls as a result.
Wiley has been endorsed by progressive stars like Reps. Alexandria Ocasio-Cortez and Jamaal Bowman.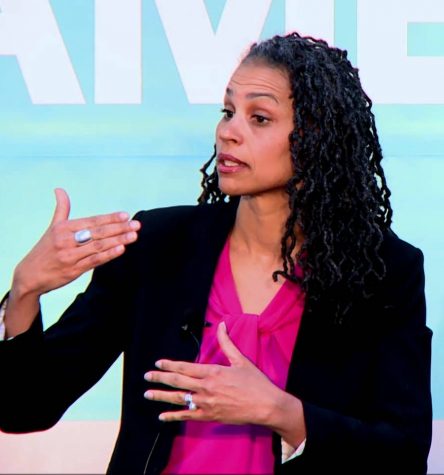 Maya Wiley
Supporters say: Wiley has experience as a civil rights lawyer, an MSNBC commentator and a counsel to Mayor Bill de Blasio. Her platform is centered around her "New Deal New York," which envisions a $10 billion program akin to the Works Progress Administration which would create jobs, strengthen infrastructure and support the arts. Other policies include universal access to health care and a comprehensive police reform plan that would reduce the NYPD budget by $1 billion and invest in community resources. She has been endorsed by progressive stars like Reps. Alexandria Ocasio-Cortez and Jamaal Bowman, as well as the Working Families Party.
Critics say: Many of Wiley's progress and endorsements have come primarily after the two more prominent progressive candidates, Stringer and Morales, faced scandals that largely thwarted their prospects. Her previous roles may not have adequately prepared her to be mayor, as she might not have enough experience to take charge of the sprawling bureaucracy within the New York City government. Like Garcia, she has the disadvantage of being linked to de Blasio. In response to criticism of her work as the head of the Civilian Complaint Review Board, the oversight agency of the NYPD, Wiley has directed blame to de Blasio, particularly with regard to the handling of the Eric Garner case.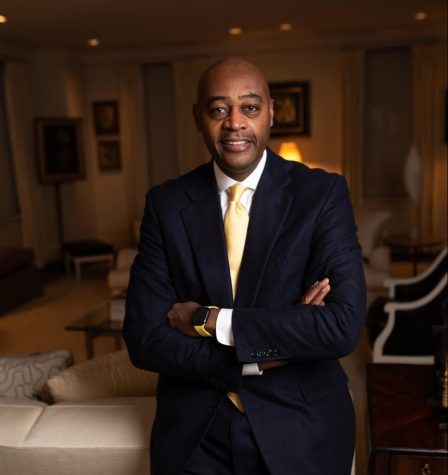 Ray J. McGuire
Supporters say: Ray McGuire has made his name in the financial sector and has a platform mainly based on the revitalization of the NYC economy. He is well-versed in economic policy and was one of the top choices in 2018 for Federal Reserve president. He's a great choice if you believe that bringing 500,000 jobs — by his estimates — to NYC is a priority.
He is from a humble background but is well-educated, with a J.D. from Harvard Law and an MBA from Harvard Business School. He has received considerable backing from many famous names and raised a lot of funds, proof that many in the city are content with his run.
Critics say: Like Yang and Morales, McGuire has no political experience. He was pushed to run by NYC businesspeople and will likely cater to their interests. Due to his previous work at Citigroup, he has confirmed links to the Koch brothers and the government of Saudi Arabia. He can also be seen as a representation of the banks that once brought NYC down. Because of his banker lifestyle, including being one of the foremost art collectors, he can be seen as out of touch to some, especially after being unaware of the median price of a home in Brooklyn.
These candidates will certainly not be the only options in the November general election; however, they currently stand as the most likely to win. Please do your research and go vote!