CAB's Winter Market Celebrates Black History Month
FLC's Campus Activities Board hosts Black-owned businesses for Winter Market
The sun was shining last Thursday, Feb. 25, as students explored Lincoln Center's Campus Activities Board (CAB) Winter Market's vendor options. Black-owned businesses like Brooklyn Tea, Lovely Earthlings, Brown Plant Girls, Zambo Aroma and String Thing Studio set up stalls on Fordham's plaza. With the snow beginning to melt away and the weather warmer than it had been in weeks, it was a beautiful day to take part in the festivities. Students flocked to the vendors and were eager to interact with both the businesses and each other. 
CAB held the event to celebrate Black History Month and to give Black-owned businesses in New York a platform within the Fordham community. Students attended the market in two shifts to align with COVID-19 social distancing rules, and they received red wrist bands, a tote bag and a pass listing the vendor options and student activities when they arrived at the Winter Market. 

They were able to pick complimentary products from two of the businesses' tables; their options included soap, succulents, art prints, crochet kits and tea, as well as food from Urban Vegan Kitchen and Whipped Urban Dessert Lab, both of which are minority-owned and -operated businesses. In addition to visiting the vendors' tables, attendees could compete in a Black History Month trivia game for a $15 prize and take pictures at a photo booth.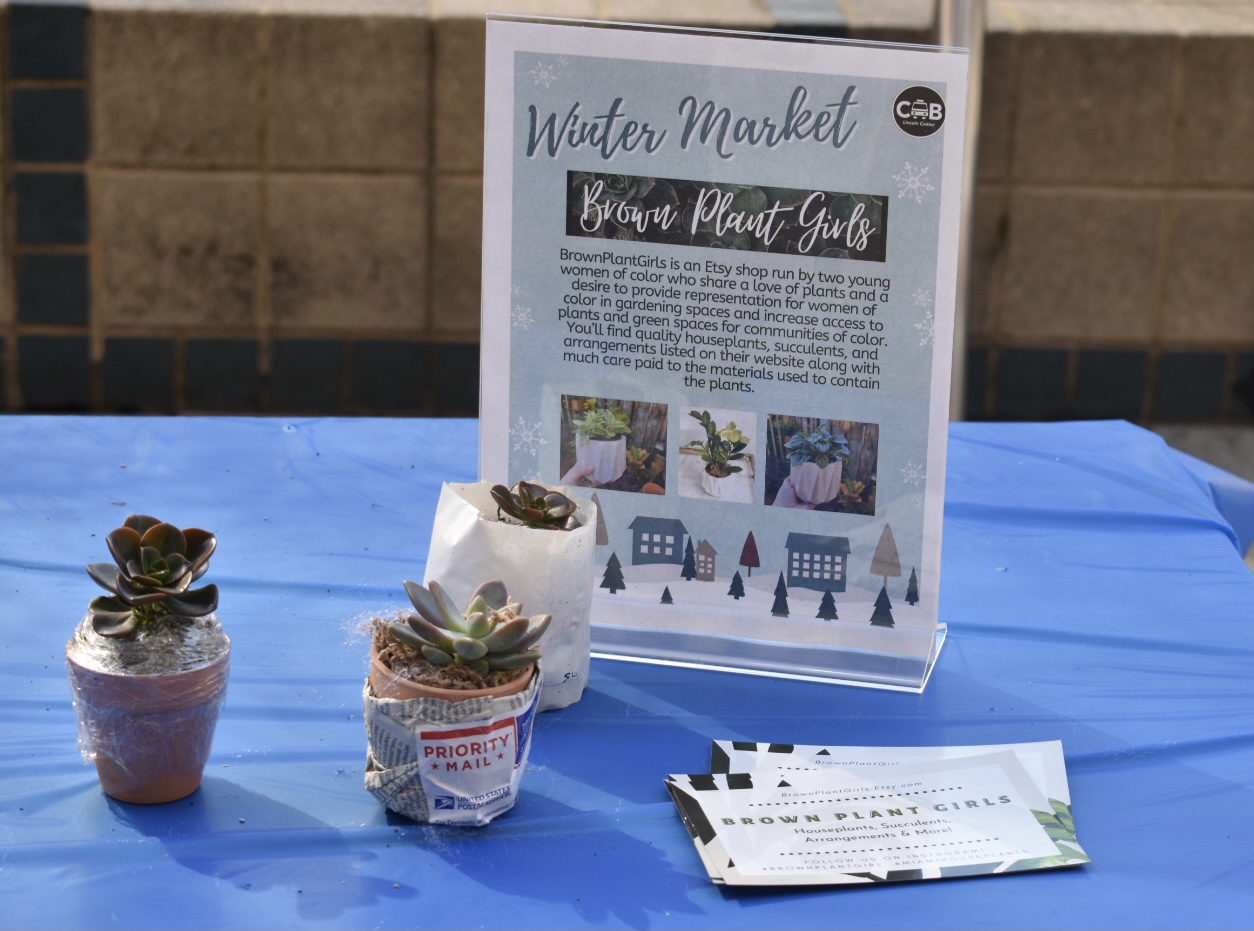 CAB President Arianna Fiorentini, Fordham College at Lincoln Center (FCLC) '21, explained that CAB wanted "to uplift black owned business and allow students to learn more about the vendors" and encourage students to continue to support the businesses moving forward.
Fiorentini explained that the decision to host the event during Black History Month was related to the club's dedication to the Focused Initiative for Race Equity at Fordham and its commitment to standing against racism and discrimination in the Fordham community. 
CAB's E-Board and general club members collaborated to brainstorm and organize the Winter Market so that more students had the opportunity to interact with Black-owned businesses in the city. The market provided exposure for these businesses among the student body and gave attendees a fun escape from their studies.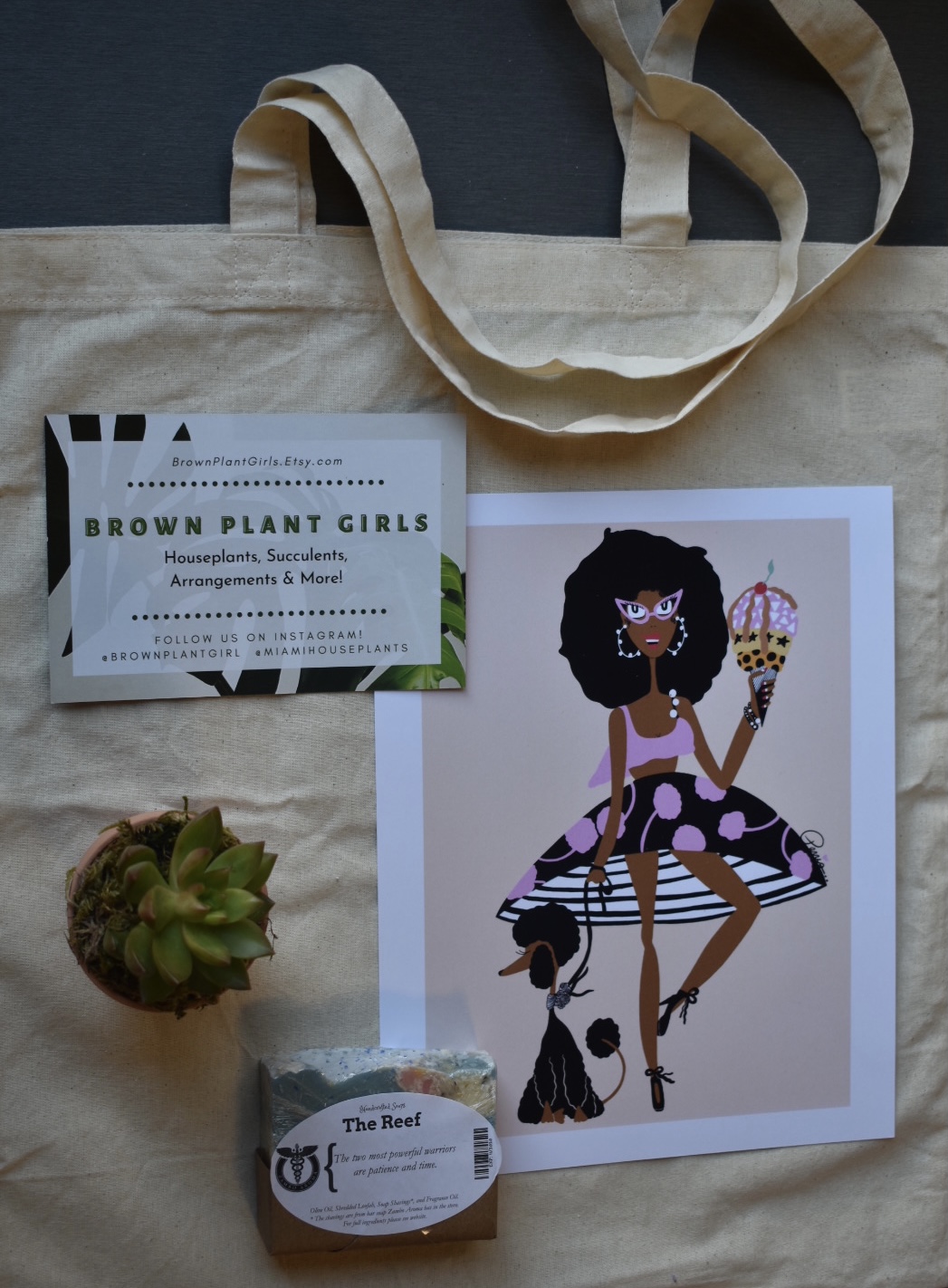 The lines for the check-in tables stretched away from the Lowenstein Center's entrance in clumps before students spread between the different vendor tables and activities. Many students chatted with the CAB club members working at the tables as they went, and students eagerly took advantage of the free items and food.
"I really appreciate that the event focused on promoting and supporting Black-owned businesses. That is so important, especially now that publicity encouraging people to do that has died down," said Kathryn Echele, FCLC '23. She attended the event's 1 p.m. session and collected food and complimentary products, including a bar of soap from Zambo Aroma. 
Fordham Lincoln Center clubs and committees held events throughout Black History Month, but CAB's Winter Market and the Black History Month Committee's Love Your Natural Hair Tabling Giveaway concluded the month's activities on Feb. 25. The events overlapped with the Black History Month Committee's event taking place in the LL Indoor Plaza, while the Winter Market was held outside. These events provided a strong in-person finish for the campus's Black History Month celebrations.