UPDATED: Fire Drill Interrupts Midterm Schedules
Students report frustration, confusion and relief during the midday exercise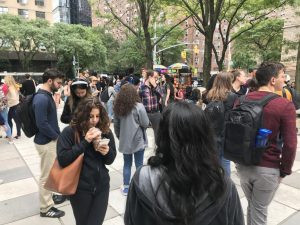 A fire safety drill in the Leon Lowenstein building impacted students and staff alike on Oct. 8, disrupting classes during midterms. The drill, originally set for 10 a.m., took place at 11:15 a.m with little warning.
"Administration gave us a two-minute announcement before everything happened; I was just as surprised as everyone else," said Professor Amy Seymour.
Flyers were posted in the Lowenstein elevator lobby marking the time change to 11 a.m. on the morning of the drill, and then later were edited with a permanent marker to relay the change to 11:15 a.m.
According to Robert Dineen, director of public safety, the change was made because one professor requested time for their exam. In an email sent on the day of the drill he explained, "When I received a last minute message from a specific professor that he was giving an exam from 10:00 a.m. to 11:15 a.m., I accommodated him by pushing the drill back 15 minutes to 11:15 a.m."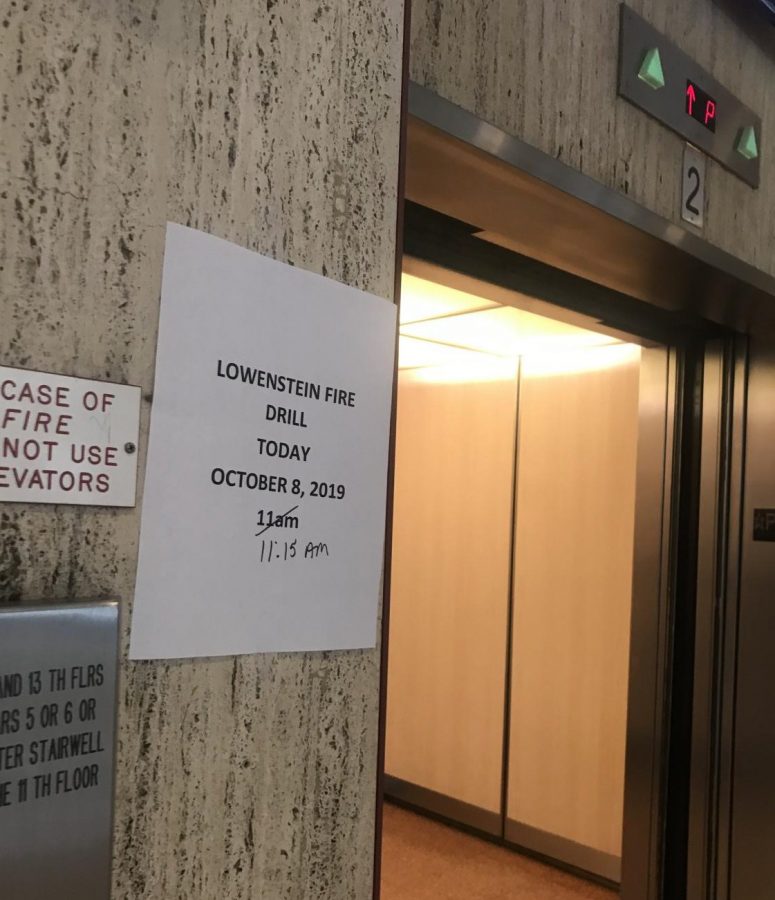 Dineen stated that he understood that the drill went smoothly. "I believe the Lowenstein fire drill went very well today," he wrote. He also stated, however, that if any students felt there were issues "I very much want to hear them."
Some students did report frustration with the way information was disseminated.
"It didn't feel organized at all," said Kylie Ramirez, Fordham College at Lincoln Center (FCLC) '23. "I never received an email about it and when the announcement came on, we could barely hear it."
Students crowded onto the plaza and street entrances of Lowenstein while the drill was underway. Commuters and professors arriving for 11:30 a.m. classes approached the crowd with concern — several asking if something had gone wrong. Other students admitted to feeling relieved that they were able to show up to class a little later. However, most students and faculty reported feeling frustrated with the situation.
"I was confused and cold; the entire drill felt very disorderly and was more of an inconvenience than a safety drill," said Izabella Schilling, FCLC '23.
According to Ramirez, it took 15 minutes for everyone to get outside: "a drill shouldn't take that long. Even my professor was scrambling around because he was not aware that it was going to happen. I don't think anyone was prepared for it."
Students and faculty were told they could reenter the building after roughly ten minutes of waiting outside.
However, most entryways were unable to handle the volume of people moving in. As crowds began to form in the entryways to the buildings, security began allowing people to stream in without scanning IDs, utilizing the exit doors at the same time.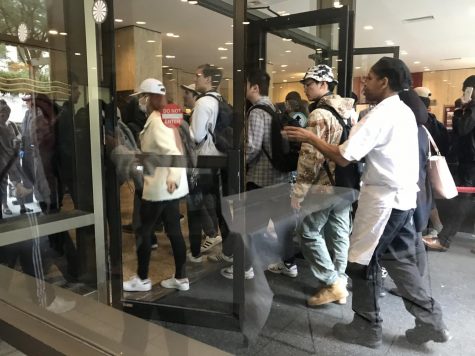 The majority of students went directly into the Lowenstein elevator well on the Plaza level. Some students reported waiting upwards of 10 minutes to finally get to the front of the crowd and onto an elevator. Others took to the stairs, creating a line that stretched out onto the plaza as students and faculty waited to enter the stairwell.
"I ended up climbing 18 flights of stairs today," said Seymour. "I am grateful that [in my classes] there was no midterm exam or student presentations. I was very worried for students who were giving presentations and had to cut them short halfway through."
According to Isabelle Dalby, FCLC '22, the professor for her 10 a.m. class had planned around the drill beginning promptly at 10 a.m., and felt as though the situation had been mismanaged. 
"My professor thought that there wouldn't be enough time to begin the exam, but then the drill was moved," said Dalby. "He was very upset and told us to complain to administration because students and faculty were not informed."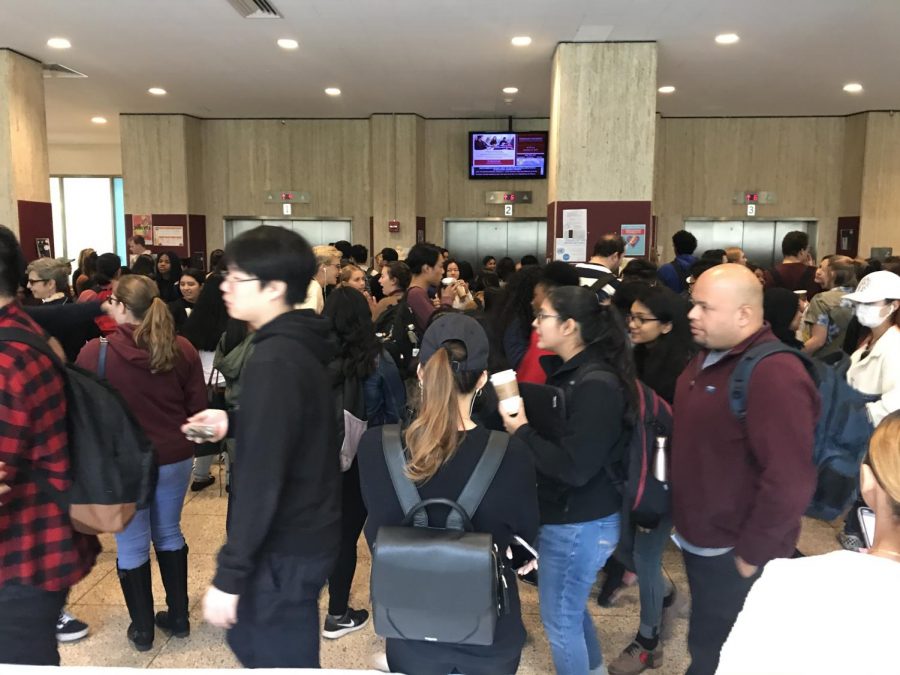 Update: (Oct. 9, 2019 11:23 p.m.) Robert Dineen, director of public safety, responded to our questions via email shortly after this article was finalized for publication. His email was not included in the original article. The newest version of this article includes his comments.