NYC Power Outage Hits Fordham Lincoln Center
Confirmed reports of a transformer fire on West End Avenue and 64th Street resulted in a complete loss of power for Fordham Lincoln Center's neighborhood for roughly four hours, along with most parts of the Upper West Side, Midtown and Hell's Kitchen. At its peak, the outage affected more than 73 thousand people, according to reports by Con Edison, the electricity utility for the area. 
In a tweet from Mayor of New York City Bill DeBlasio, the NYPD confirmed that "foul play" was not suspected. According to the New York City Office of Emergency Management, there were no reported injuries.
YouTube
Reports of the outage began around 6:50 p.m., as parts of the Upper West Side closest to the transformer fire lost power. Confirmed reports from McMahon Hall state that residents experienced a brief outage before the building's back-up generators kicked in. The generators had just gone through a large-scale test a few days before the incident.
As late as 7:45 p.m., the outage was contained north of 43rd Street and west of 7th Avenue. However, as the evening progressed, the outage reportedly spread as far as 42nd Street and 5th Avenue, even blacking out the signs in Times Square well into the night. Multiple subway stations, including 59th Street Columbus Circle — often the primary transportation vein for Fordham residents —  were cast into darkness as a result of the outage. Trains were stopped between stations, with some travelers reporting a feeling of "losing oxygen" to ABC7NY.
By 10:45 p.m., power was fully restored to the Lincoln Center campus. Associate Vice President of Public Safety John Carroll stated that the safety of those on campus was made a top priority. 
"We are working to ensure the safety and well-being of all who are in residence at LC tonight," he said.
Before power was restored, Carroll said that Public Safety was in contact with NYC Emergency Agencies. "We have checked all LC buildings, [and] have rescued folks who were entrapped in McKeon elevators," he stated.
YouTube
On the streets surrounding the Fordham Lincoln Center campus, civilians and local residents could be seen directing traffic, offering first responders water and assisting local business workers as night fell across Manhattan. Hundreds of pedestrians, cars and cyclists carefully navigated intersections as people went back to their homes or helped on the streets. 
"It really speaks to the resiliency of New Yorkers," said one passerby on 57th Street.
Gabelli School of Business at Lincoln Center '22 student Oscar O'Brien is one of many McMahon residents who experienced the power outage. After returning to campus around 7 p.m., he and his friends "could just tell something was off."
"As we were walking in the security guard behind the desk was on the PA system, alarms were blaring, the doors to McMahon were locked, it was very weird to me," he said. "I thought something must have happened."
O'Brien stated that the security camera footage on display at the McMahon entry points had cut out as well, alarming him and his friends as they walked past the usually-live feed in the McMahon lobby. "It's just been a wild four hours," he said in an interview at the time. "I don't have internet, I don't have service. None of my texts are going through."
Just before midnight Saturday, Con Edison confirmed that power had been restored to all customers affected by the blackout.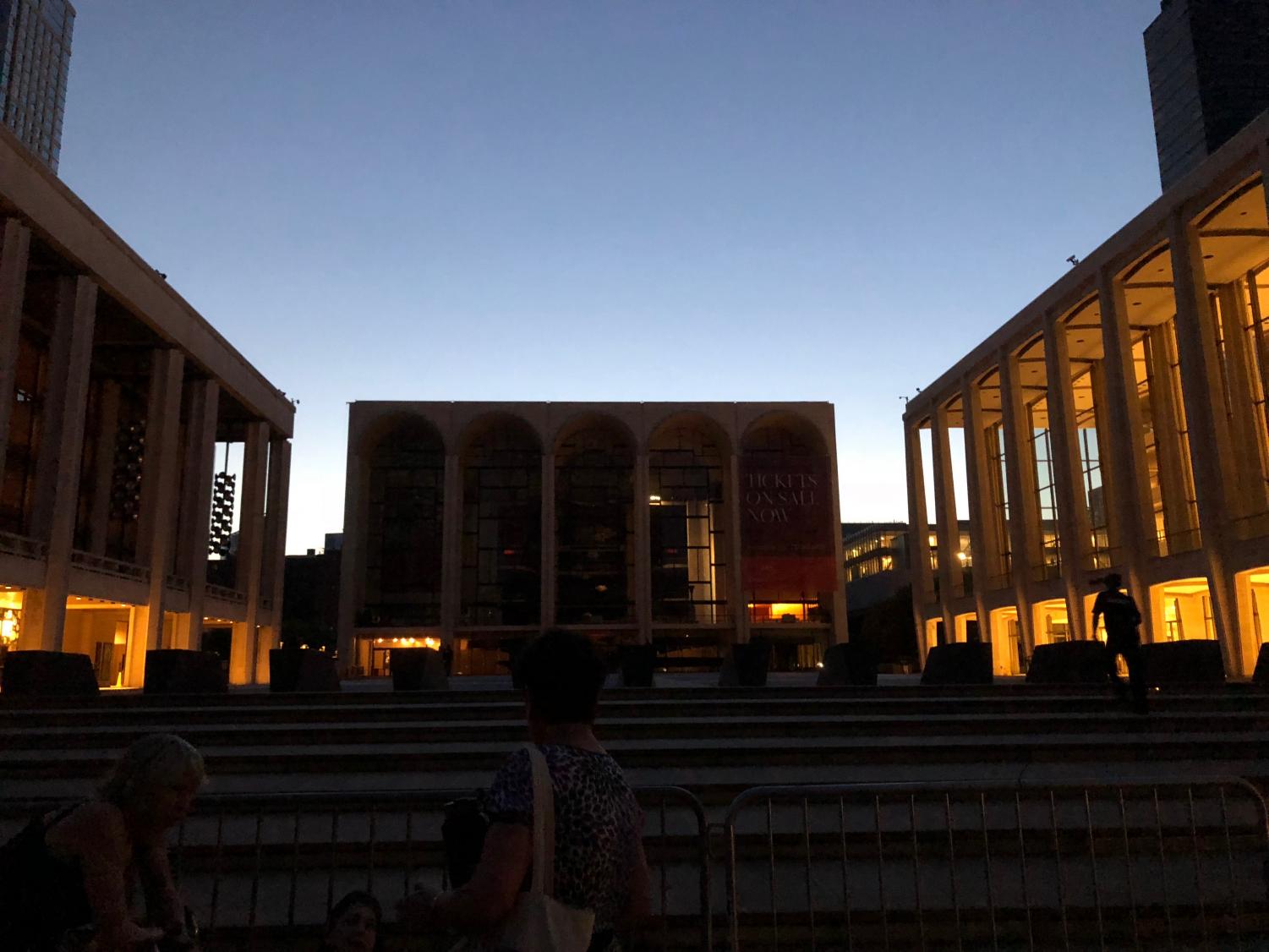 A previous version of this article was published with incorrect details about how the shortage had affected the building's generators. This article was updated the evening of July 14, 2019.