Sean Kingston Removed as Spring Weekend Headliner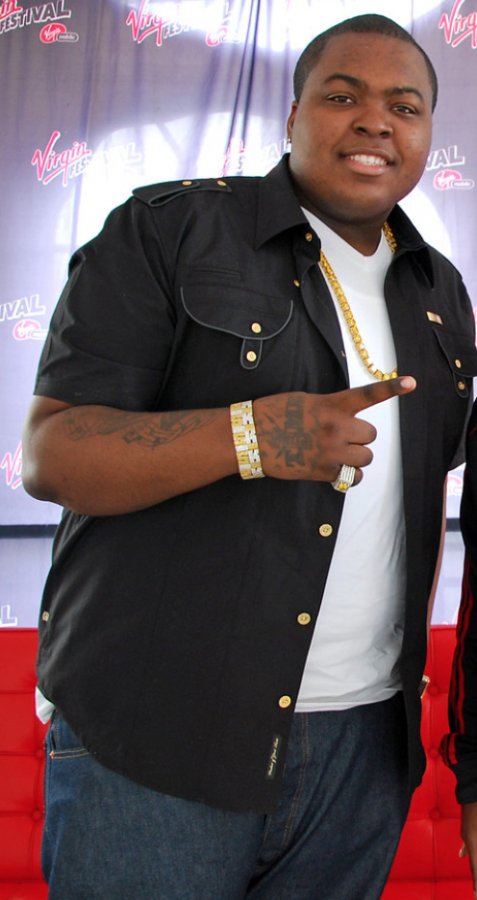 After weeks of aggressive campaigning on Instagram and on the Rose Hill campus by a group known as StudentsAgainstSean, Fordham administration has canceled Sean Kingston's headlining performance at Spring Weekend.
Lincoln Center Dean of Students Keith Eldredge confirmed on behalf of Christopher Rodgers, his Rose Hill counterpart, that Kingston will no longer be performing at the April 27 concert. "I have decided to remove him from the Spring Weekend lineup," Rodgers wrote in a statement.
Kingston had been under intense scrutiny for gang rape allegations that date back to 2010. StudentsAgainstSean met with Rose Hill's Campus Activities Board (CAB) and United Student Government (USG) in an attempt to have him dropped from the lineup. One representative for the group spoke at a Student Life Council meeting. The transcribed speech can be found on the group's Instagram.
StudentsAgainstSean's movement was met with vehemently opposing reactions and sparked a wide-ranging debate over social media, particularly Instagram. While many students left comments on the group's posts in agreement with their message, other Instagram pages with different perspectives popped up shortly thereafter. Those accounts include StudentsForSean and StudentsWhoAreNeutral. Meanwhile, Fordham-specific pages with large followings, including JesulitUniversity and BarstoolFordham, both endorsed Kingston and condemned the movement against him.
Rodgers said in his statement that he and the Student Life staff "have been listening very carefully" to all perspectives regarding Kingston's impending presence on campus, and that they have "been impressed with the questions and concerns raised" by StudentsAgainstSean.
He wrote that because "these multiple perspectives have been heard, and we have had time to gather all available information," he felt that canceling Kingston's performance was appropriate at this time.
Nixing Kingston is an "extraordinary measure for the University to take," he said, but he is also mindful that "the concerns raised are extraordinary."
He concluded his note with optimism that "students will enjoy the remaining acts booked for the concert," referring to Bryce Vine and Whethan, as well as other events throughout the weekend. Kingston's slot will not be replaced with another artist.
Meg Vanecko, one of seven people behind StudentsAgainstSean, said that "We are all very happy and proud that Fordham ultimately chose to do the right thing and take a stand against sexual assault.
"It is obvious that hosting a credibly accused sexual assailant on our campus would go against everything Fordham stands for," she continued. "We hope everyone can finally have a fun and safe weekend."
Just days earlier, CAB at Rose Hill released a statement stating it would not cancel Kingston's performance. On April 19, the organization said that "Though we do take these accusations very seriously," it decided it was "best not to break this contract and remove Sean Kingston from the Spring Weekend lineup."
CAB also said that "The accusations from 2013 were settled in civil court, Mr. Kingston was never arrested or prosecuted, and we have no additional information other than tabloid news reports." The accusations came to light in 2010, but Kingston was sued in 2013.
"The contracts were signed in the fall semester and only since then have we learned about his sexual assault allegations," the statement continued. According to The Ram, Rose Hill CAB President Kathryn Teaney claims not to have seen Kingston's sexual assault allegations when CAB originally did its research on him.
The statement has since been deleted from CAB's social media accounts.
Teaney said in a statement to The Paper that the method for researching an artist includes Googling the performer's name plus the word "controversy" and reading the first five pages of results. This happens during the fall, when the artists, including Kingston, are booked. But upon a date-specific Google search ending on Sept. 22, 2018, the first day of fall, a Billboard article about the gang rape allegations is the first result.
It is unclear whether Kingston will still receive payment from the university.
Kingston is not the first artist whose performance at this year's Spring Weekend was canceled. A month earlier, CAB removed Soulja Boy as the show's original headliner due to his arrest for violating his parole, which voided his contract with Fordham.
The Observer reached out to Teaney for comment but did not receive a response.