Lincoln Center Needs a Student-Exclusive Space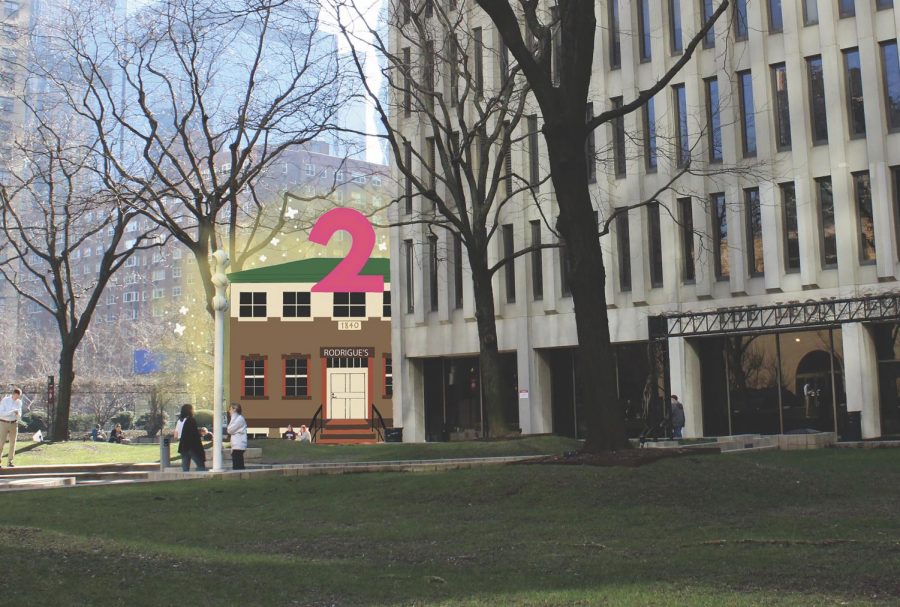 At Fordham Rose Hill, there exists a coffee shop.
Rodrigue's Coffee House, or Rod's as it's commonly referred to, is a student-run establishment that lives right on the Rose Hill campus. It's a pretty kitschy place, and the sort of space that radiates hominess. It's like a thousand different students have put their mark on every wall, panel and floorboard. String lights and mannequin limbs hanging from the ceiling, boards full of posters and students' artwork on the walls, tiny dolls that sit by the windowsill and a big fat banner that reads "Rodrigue's" that hangs from the bannister are just a few of the things that give the coffee shop a real sense of self.
Even the little things, like how the coffee is only ever moderately warm and served in old, chipped mugs, allow Rod's a kind of character that one can very rarely find at Fordham. Certainly, you would never be able to find anything like it at Lincoln Center.
Much of the social scene at Fordham Lincoln Center seems to take place in or around the dorms. Having an apartment party in McMahon Hall can be fun, but it's on a case-by-case basis and requires people be kicked out at some point. Besides the dorms, the student lounges and the Argo Tea area are common gathering spots for students, but they are not explicitly for students. There's very little in the way of personalization and no student can ever say that they've left their mark on these locales.
Rod's is different. The individuals who man the cashiers, brew the coffee and ensure that nothing gets set on fire are students themselves. This also means that any rules that might be present at other non-student eateries do not exist (or, at least, are not really enforced) at Rod's.
This leads to a much more relaxed and casual atmosphere where students can be themselves. Rod's can look and feel pretty much however it wants and that gives the coffee shop a real feeling of history. The cardboard cutout of Legolas that's peeking out from behind the curtain has a story behind it. So does the giant cartoon duck on the whiteboard and the Polaroids taped to the wall next to it. There must have been so many songs played on the old, rickety and graffitied piano that sits by the staircase leading down to the bathroom.
No such place exists at Fordham Lincoln Center. The sterility of the social spaces on campus likely contributes to the lack of school spirit suffered by the student body. There is no space where students can just have fun, a place where the university doesn't have any say as to what goes on and what people do.
The university doesn't run Rod's. Students do. That's why Rod's regularly hosts bands, parties and the occasional alien murder mystery. Students serving other students, making their coffee and running the venue give one an instant connection to the space. The person pouring a student their drink might be one of their classmates, someone they've been crushing on all semester or a rival whom they'll take pleasure stiffing a tip. These sorts of experiences are something which simply do not happen at Fordham Lincoln Center and its students are all the worse for it.
Here's what I propose: dedicate a space in Fordham Lincoln Center to be run by only students. No faculty allowed. No staff. Students will maintain it, clean it and serve its patrons. What Lincoln Center lacks right now is a watering hole where everyone, commuter and resident alike, can come together and be a community.
It's going to be imperfect, it's going to be rough going at first and the food will probably suck. But it's a place that could become a home for an entire campus. The change to the social dynamic on campus will be huge.
Fordham Lincoln Center needs a Rod's.
About the Contributor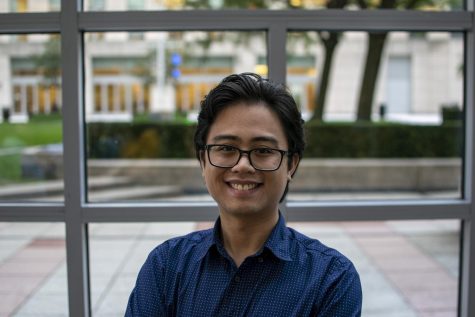 KEVIN CHRISTOPHER ROBLES, Retrospect Host Emeritus
Kevin Christopher Robles, Fordham College at Lincoln Center '20, is the Retrospect host emeritus for The Observer. Though his main role has been hosting Retrospect, the official podcast of The Observer, he has in the past been an asst. arts & culture editor. He has also written for opinions, features and news — though still always searching for that sports & health article to write so that he can claim he's written for every section. Kevin's other interests include theology, filmmaking and spending too much time writing his staff profile.