Survey Reveals the Reality of Sex at Fordham
A survey of 315 students conducted by The Observer in January found that nearly 62 percent of Fordham students are sexually active. At a Jesuit campus, finding accessible resources for ensuring sexual health is complicated at best.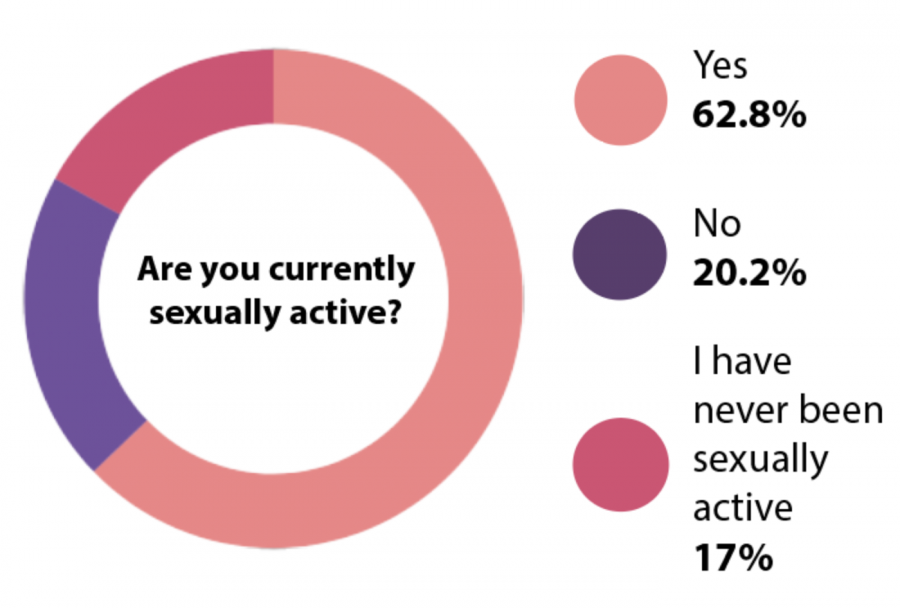 University Health Services (UHS) follows the guidelines of the Ethical and Religious Directives for Catholic Health Care Services, which states "the Church's commitment to human dignity inspires an abiding concern for the sanctity of human life from its very beginning."
In adhering to its Catholic values, UHS promotes abstinence to avoid sexually transmitted diseases and unwanted pregnancies, and does not offer contraceptives or medical procedures that are in conflict with the Catholic Church.
However, The Observer survey found that nearly 8 percent of Fordham students are having unprotected sex.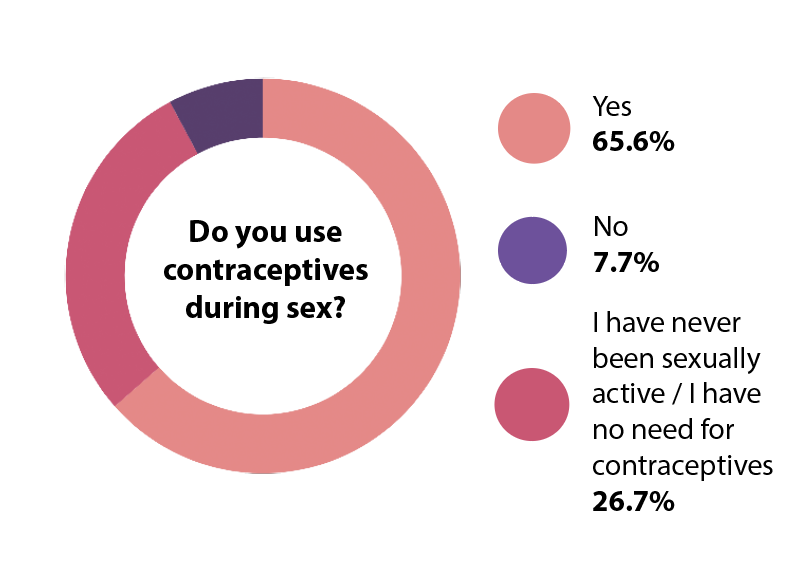 Additionally, 27 percent of sexually active students have considered forgoing using contraceptives, such as condoms and birth control pills, because they were not easily accessible. Ten percent considered forgoing them because they were too expensive.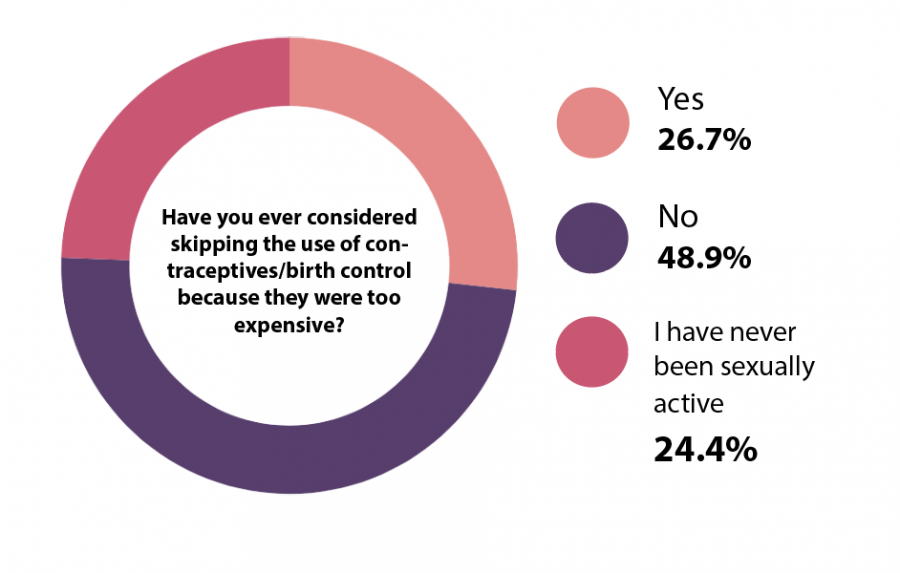 Maureen Keown, director of UHS explained that students who choose to be sexually active can visit UHS to discuss their concerns about reproductive and sexual health. She said that students will be seen by "a provider and treated respectfully and confidentially."
UHS offers appointments for sexual health, testing for STDs, treatment of STDs and general sex education. Students can schedule appointments to discuss sexual and reproductive health at any time.
UHS tests for all STDs through Labs Quest and Labcorp, and provides treatments for bacterial STDs. For other, untreatable STDs, UHS can prescribe medication to manage symptoms.
One student, who asked to remain anonymous due to the sensitivity of the topic, arranged an appointment with UHS after concern that she had contracted a urinary tract infection and the UHS doctor asked if the student would also like STD testing.
"The doctor I saw was really nice and understanding when I explained that I had unprotected sex and wanted STD testing," the student said. "She walked me through the entire process and was overall very kind."
UHS does not bill insurances as they have an arrangement with the lab services to obtain a reduced cost for tests; however, since the price varies from test to test, it can be hard for students to predict the final cost of their testing.
The cost is added to a student's bill at the end of each semester, meaning that any others on that student's Fordham account, such as parents, are able to see the testing.
On the survey, one student raised this concern, suggesting that UHS "should allow students to disguise STD testing and treatments categorization on the insurance statement, under a role of confidentiality."
Another student confirmed that it is possible to pay for testing with cash as a way to avoid testing appearing on a bill, but that this choice will raise the price.
The survey also indicates that few students know about the resources that are available to them on campus at the health center.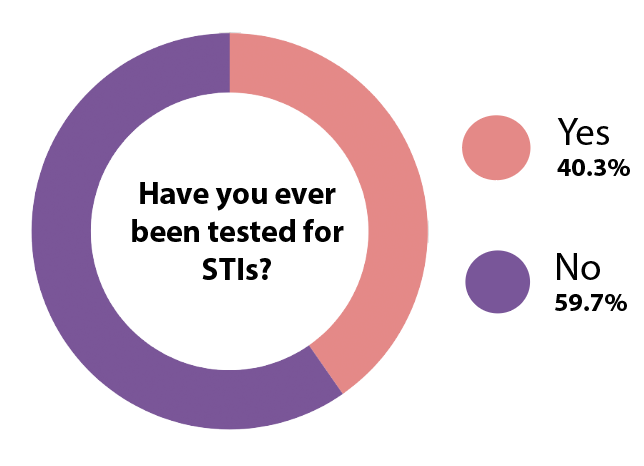 Of the 40 percent of students who responded that they had been tested for STDs, 18 percent said that they utilized UHS testing services.
Information about STD testing can be found under "Women's Health Care" on the Medical Services listed on the UHS website. These services include routine gynecological examinations, pap smears, STD testing and pregnancy testing.
UHS sends out information to all students via the newsletter on different topics each month, including STD awareness and the services provided at UHS. Their services are only advertised through the website, brochure and newsletter.
In the survey, one student recommended that UHS should "advertise what is actually available" to encourage students to be mindful of their sexual health.
Programming on sexual health is only offered to students who have requested more information, begging the question of how students who are not aware of sexual health or the resources available at Fordham would find information.
In regard to an unexpected pregnancy, Keown said that UHS "would educate the student on taking care of herself, encourage her to seek counseling and provide a referral for an off-campus Obstetrician-Gynecologist." She emphasized that "we will not provide resources that go against the Catholic Church's beliefs and teachings."
The Directives for Catholic Health Care Services only mention methods of natural family planning for married couples.
However, 24 percent of students responded that they had used emergency contraceptives, such as Plan B, suggesting that students had been in situations that could have resulted in an unwanted pregnancy.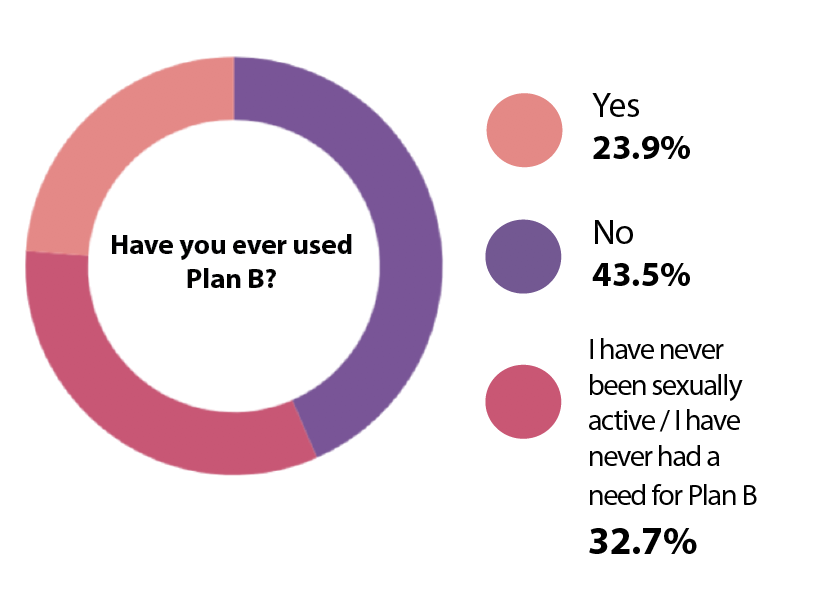 Overall, our survey found that 98 percent of students believe that Fordham University should offer free, accessible contraceptives to students.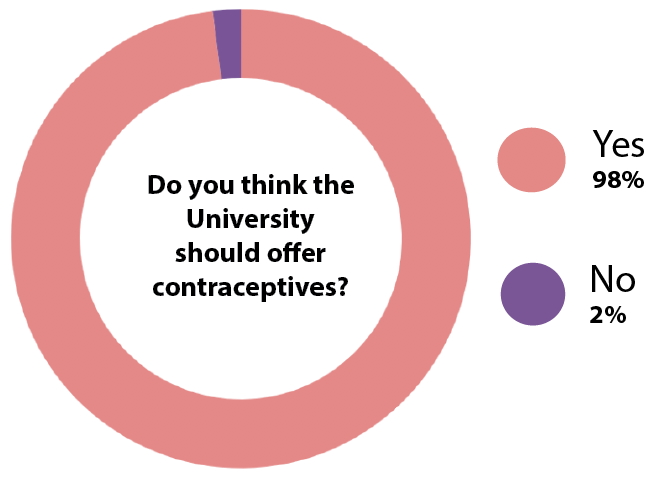 "Offer condoms and birth control," one student wrote on the survey. "It makes absolutely no sense that the campus health center will test for STDs and pregnancy but won't provide the resources to prevent those things in the first place."
A 2014 study on University Condom Distribution Programs, by Scott M. Butler, found that 86 percent of universities in the US currently sponsor a condom distribution program. Of these universities, 19 percent were faith-based institutions.  
The availability of condoms on campus seems unlikely with UHS adhering to Catholic values. One student wrote, "Our health services simply shouldn't have religious policies, especially when people's lives could be at risk."
Students are able to utilize Students for Sex and Gender Equity and Safety Coalition's "Condom Fairy" hotline for free on-campus condom deliveries. While 27 percent of students were not aware of the hotline, 8 percent responded that they have used it.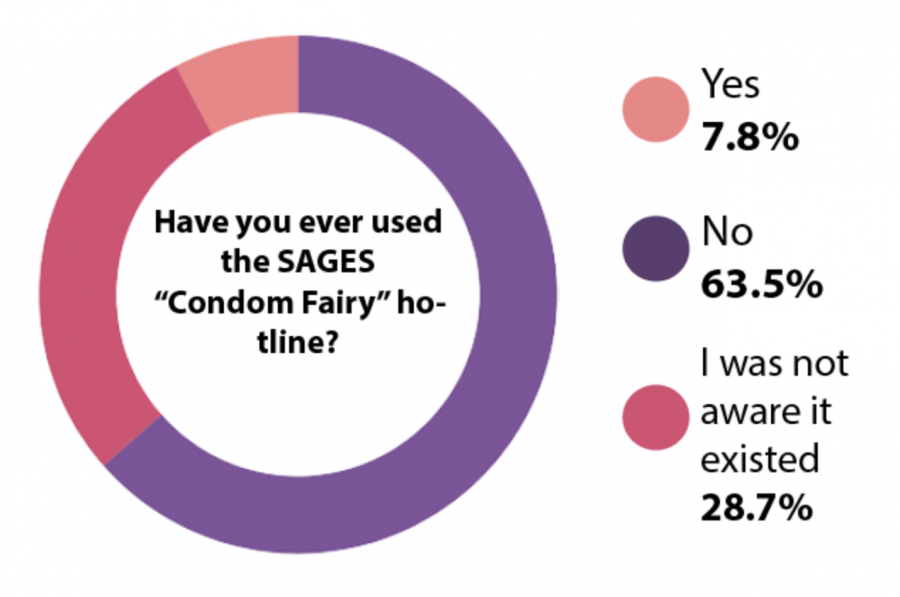 Keown reminded students that "if a student feels that their needs are not being fulfilled, they can request to be provided with information to an off-campus local specialist."
The survey highlighted the reality of sex on campus, and although UHS does provide services to support sexually active students, many feel that the Catholic values restrain UHS from providing the resources that students believe they need.