Disney in Live-Action: The Trend Taking Theaters by Storm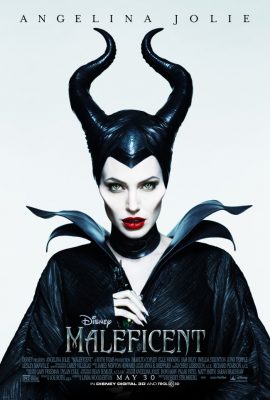 Everyone remembers watching some type of Disney movie when they were young. With animated classics for people of all ages, Disney has built itself an empire in which generation after generation of kids grow up with their storytelling. However, Disney has begun to create new live-action versions of many of their animated films and it is evident that they are all taking a much darker and deeper tone. So why is Disney unleashing this style of moviemaking? Is it to re-attract millennials to their movies, or is it purely to give a different angle to the stories that made them famous? The trend is just beginning and it seems that there is no end in sight.
Beginning with Angelina Jolie's starring role in "Maleficent" (2014), Disney began to lead viewers on a live-action journey into the life of one of the company's most popular villains. In the case of "Maleficent," writer Linda Woolverton chose to give its title character a unique back-story, one that fleshed her out as more human instead of an evil being. In the original "Sleeping Beauty," all we see of Maleficent is a vengeful fairy who curses an innocent child because she was not invited to the baby's christening. In the remake, we witness the downfall of the character from a kind fairy to one full of hate once exposed to the wicked side of men. As a result, it introduced a darker element into the film and strayed from the classic itself. For example, in the 2014 remake, it was Maleficent's love that broke Aurora's curse rather than Prince Phillip's, and that aspect won audiences over. By adding twists that both fleshed out Maleficent and changed the classic fairytale, audiences of all ages found themselves curious to see what else Disney could do with these films. Ultimately, they did not disappoint.
"The Jungle Book" (2016), one of Disney's most recent remakes, continued this live-action trend of darker plots, realistic characters and enhanced cinematography. The original animated feature (1967) is extremely lighthearted. Everyone recognizes the iconic dance number to "The Bare Necessities," and we seem to merely follow Mowgli along his jungle adventures. Shere Khan, the ferocious antagonist of the film, does not even seem to be much of a threat until the movie's end. The live-action film, however, shows viewers the real dangers of living in the jungle. Focusing more on Kipling's original story, "The Jungle Book" (2016) offers a darker look into life as a "mancub," specifically the stigma, the danger and the isolation. Mowgli is a boy on the run from death by Shere Khan, and the entire jungle is suffering from the tiger's rage. The cinematography transports audiences deep within the jungle, where the animals look strikingly realistic due to drastic advancements in CGI. As a result, we feel this danger. We feel connected to Mowgli and his struggle. The live-action film contains a completely different element in its attention to reality, and as a result audiences feel more connected to the seriousness of the plot.
In addition, the latest remake that Disney released is actually based on one of the company's least popular films, "Pete's Dragon" (1977). The original feature follows Pete, an orphan, and his best friend and invisible dragon Elliot as they escape Pete's menacing adoptive family and choose to make a life of their own. The film is extremely comical and lighthearted, even when the dastardly villains hope to kill Elliot for medicinal purposes, and it is filled with musical numbers about love, friendship and fun. The live-action remake is completely different in plot and in character. Pete is a child who loses his parents in a car accident, and he finds himself stranded in the woods. It is there where he meets Elliot. In contrast to the original, Elliot is not a comical character. Rather, he is pensive, defensive and kind. He feels on the same level as the humans themselves. Plot-wise, the movie takes a traditionally darker tone once Pete finds himself wandering into the real world, and Ranger Grace (Bryce Dallas Howard) has to help him re-adjust to modern society. In addition, Gavin (Karl Urban), a construction worker, manages to capture Elliot. Due to the darker plot, we feel the suspense of the situation and understand the consequences of the dragon's capture due to its setting in modern society. The live-action film still contains the same themes of family and love, but there is a layer of emotion and realism added that the original sorely lacked.
With the success of the handful of live-action films Disney has released in the past few years, there seems to be no end in sight for the movement. With Emma Watson's "Beauty and the Beast" arriving in 2017 and a list of remakes already confirmed for future years (including "Peter Pan" and a Prince Charming spin-off), Disney is giving their audiences more realistic adaptations to their classic films that not only flesh out their beloved characters, but also introduce audiences to a darker side of the fantasy worlds where we can truly connect with the stories.
Perhaps Disney is attempting to appeal to older audiences with these darker undertones. Perhaps they want to utilize the incredible developments in CGI to bring classic characters to life. While we do not know the company's true motivation, what we do see is that they still understand how to tell incredible stories. And, with the next series of live-action fantasies in production, there are still plenty of surprises in store.