New Year's Resolutions, On and Off the Field
Published: January 29, 2009
In terms of sports, 2008 will hopefully be remembered for inspiring and exciting moments like Michael Phelps's triumph in Beijing or the Tampa Bay Rays worst-to-first turnaround. Still, many ugly scandals crept up, sparking countless investigative reports and a few Congressional subcommittees. Athletes, like the rest of the nation, should look to learn from their mistakes in the coming year. Here, we take a look at the reforms and resolutions that need to take place to make the world a happier place for players and fans alike in 2009.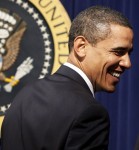 Barack Obama
The sports media will continue to cover President Barack Obama's musings on the Bowl Championship Series and love for basketball as if these topics actually matter. Not only does Obama have no recourse for instituting a playoff system in college football, but the country is mired in two wars, the economy has collapsed and the First Dog still needs to be White House-broken. If Obama actually took the time to interfere in the world of sports, it would make him a bad president. Stop pretending he's going to waste his valuable time worrying about Bob Stoops' Oklahoma Sooners.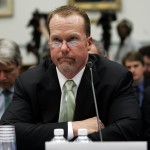 MLB Brothers
Jay McGwire, Mark McGwire's younger brother, is shopping a book to publishers in which he alleges he introduced the famed slugger to steroids and was the first to inject him. MLB 2008 MVP Dustin Pedroia's older brother Brett was recently arrested on child molestation charges. Note to all major leaguers: ditch the brother if you want to make it big. Roberto and Sandy Alomar had productive careers playing together in the bigs, but apparently that can't happen anymore. Players need to realize that a sibling is just extra baggage that will only weight them down or embarrass them later. Another reason it's great to be Derek Jeter: his only sibling is a sister.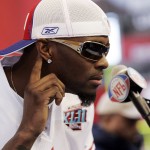 Plaxico Burress
The New York Giants could sure use a shot in the arm after an early playoff exit, but don't expect it to come from a returning Plaxico Burress, who is notoriously known for shooting himself in the leg last November. Let's not be cynical, though. This year is all about change, isn't it? Burress will fulfill his New Year's resolution by completing a court-ordered rehabilitation at SFAWDDT (the School For Athletes Who Do Dumb Things), leaving the program a changed man and graduating at the top of his class that includes stars such as Terrell Owens and Stephon Marbury. Burress will live on the right side of the law—that is, until he and his co-sponsor Adam "Pacman" Jones have a misunderstanding in which they "make it rain" handguns in a New York City nightclub.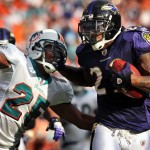 Willis McGahee Willis McGahee's head will be miraculously reattached after being knocked clean off by Steelers' safety Ryan Clark in the AFC Championship game. In all seriousness, hits like that should be addressed by the NFL in the coming year. Defensive players should be required to wrap up a ball carrier rather than merely trying to decapitate him. As players get bigger and faster, the likelihood of seeing a player seriously hurt from a hit like that increases; America's bloodlust be damned, it's time the NFL takes action.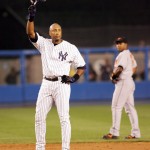 Bernie Williams
In a story right out of the sixth Rocky, Bernie Williams will step back on the diamond as he competes for a final spot on team Puerto Rico's roster in the World Baseball Classic this March. After a two-year hiatus from pro ball and, more recently, coming off a quad injury in the Puerto Rican Winter League, expectations for his performance shouldn't be too high. Williams hasn't ruled out the possibility of returning to MLB, provided he feels well physically and his heart is still in it. However, even if he puts in a good showing in the Classic, at age 40, don't bank on his return to the majors, especially in pinstripes.  The Yankees wouldn't guarantee him a roster spot two years ago, and they have enough aging outfielders as it is.