The Giants, the Yankees and Baseball Dynasties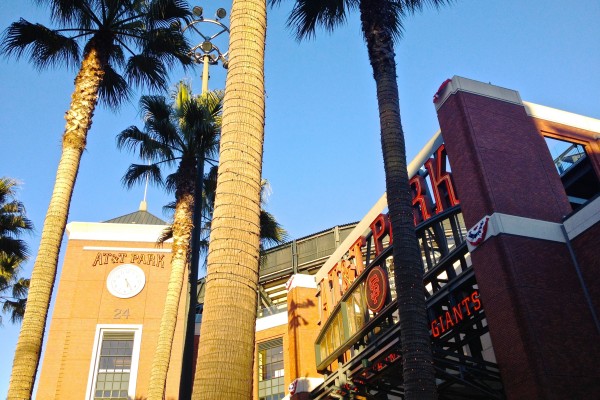 By beating the Kansas City Royals in a deciding Game 7 and solidifying three World Series titles in five seasons, the San Francisco Giants have officially become the first dynasty in baseball since the Yankees of the late 1990s and early 2000s.
The Yankees had a "Core Four" during that stretch and so do the Giants. Although some pieces have come and gone during this amazing run, four players have been there through it all – Buster Posey, Madison Bumgarner, Pablo Sandoval and Tim Lincecum. 
Posey can be looked at as a better version of the Yankees' Jorge Posada. A pure hitter who has had great success hitting in an unfriendly AT&T Park, Posey has quickly built up an incredible resume. The 27-year-old catcher already has won Rookie of the Year, Most Valuable Player and Silver Slugger Awards to go along with his three World Series titles. He is the game's best hitting catcher and is a career .308 hitter – it would be interesting to see what he could do playing in Yankee Stadium, a much more hitter-friendly ballpark. Signed through 2022, however, the Yankees will likely have to wait a very long time to find out.
2014 World Series MVP Madison Bumgarner had one of the greatest postseason performances of all time, and solidified his place among the best pitchers in the game. The 6 ft. 5 in. lefty is building a resume that rivals that of Yankees' playoffs legend Andy Pettitte. 
Although Pettitte has a record 19 wins in the postseason, it took him 44 games to reach that plateau. For his career, Pettitte was 19-11 with a 3.81 ERA, while Bumgarner is 7-3 with a 2.14 ERA in just 14 games. The big lefty will have plenty of postseasons in the future to catch up to Pettitte's record, and if his early track record holds true, he could go on to be one of the greatest playoff pitchers in league history. 
Bumgarner's incredible performance this postseason defies logic. He was 2-0 with a 0.43 ERA and a save in this year's World Series, bringing his career numbers in the Fall Classic to 4-0 with a 0.25 ERA, an MLB record. You read that right, Bumgarner has only given up one run in 36 World Series innings. Also, he closed the final game of the World Series out and clinched the championship for the Giants on an one out with a five-inning save on just one day of rest. His massive workload of 52.2 innings pitched in the 2014 World Series are an MLB record as well. Any way you cut it, Bumgarner is an animal, and he already has a playoff resume that rivals some of the greatest playoff pitchers in history like Curt Schilling and Pedro Martinez  
Pablo Sandoval's regular seasons haven't always lived up to expectations, but "Kung Fu Panda" always plays well in October. The 2012 World Series MVP is a career .344 hitter in the playoffs and hit .366 in 17 postseason games this season. He'll be a free agent this summer and will likely use his clutch postseason hitting as his biggest marketing tool for some leverage, and with good reason. Having Sandoval was a huge reason that the Giants were able to go on this improbable run and win their third World Series in five seasons.
The Giants aren't the Yankees dynasty yet, but they can now be qualified as one. It's too early to speculate whether they can do it again next season, especially with the possible departure of Pablo Sandovol, but one thing is for certain. In October, the Giants can never be counted out.