Students' Guide to Top Concert Venues in New York City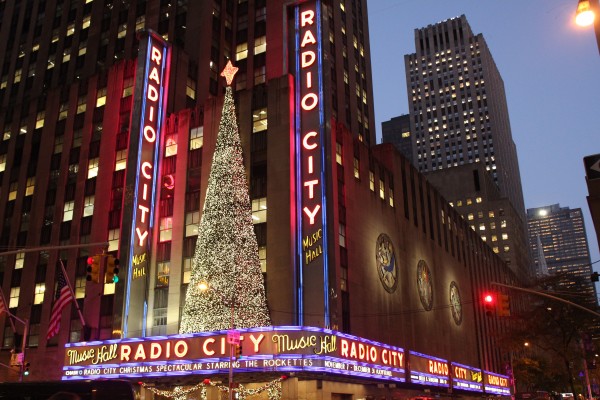 New York City is a mecca for music. Throughout the five boroughs, there are many concert venues students alike go to. Starting from number five and working the way down to the number one venue, here is the list of the top concert venues that Fordham students go to in New York City.
5) Music Hall of Williamsburg
Music Hall of Williamsburg is one of the oldest music halls of Brooklyn. With a capacity of just about 500 people, it is a venue that captures a more intimate atmosphere. The performers themselves range from well-known to up-and-coming artists.
Emma Wallace, Fordham College at Lincoln Center, (FCLC) '17, said, "Music Hall in Williamsburg is intimate, energetic and a worthwhile experience for those looking to go out in Brooklyn."
Despite the venue's intimate, energetic vibe, a downside of the venue is its distance from Manhattan. "Although it's a fun place to go, the biggest con to the venue is that it is in Brooklyn, and so for students living in Manhattan, it can be a bit of a distance to get to," Wallace said.
66 N 6th St, Brooklyn, New York 11211
4) Terminal 5
Being in close proximity to Fordham , Terminal 5 is one of the most popular student venues. According to some of the students, nights out at Terminal 5 will be loud, packed and wild. Tony Macht, FCLC '17, Torra Alexander, FCLC '17, and Jenna Wyman, FCLC '17,  all agreed, saying, "the sound is really nice, you can see pretty well especially from the first floor, and the floor lights and scenery are really cool."
According to some students, cons of the venue include its small size and the crowd capacity. Yiana Matthews, FCLC '17, said,  "Terminal 5 is a lot of fun but, they check your ID before you walk in, you can only stand during the concert, can't get food and if you arrive late, you can't always see the stage well." Another student, Sara Jackson, Fordham College at Rose Hill, (FCRH) '15, said, "The atmosphere is good and the security isn't overly strict but one negative is that when it gets too crowded, it's impossible to go from level to level because there is only one small stairway." Another major con that many students have expressed is the view from the second floor.
Macht said, "The first floor has some great viewing spots of the stage but once you go up to the second floor, especially when its crowded, the stage invisibility becomes a problem especially when you're stuck in corners".
610 W. 56th St. New York, New York 10019
3) Webster Hall
Webster Hall has a history of being one of the most famous music venues throughout New York City. From Frank Sinatra back in the 1950s, to Aerosmith in the 1980s, to Linkin Park and John Mayer in the 2000s, Webster Hall has a history of performances of every genre. After the sun goes down and the concerts end, the venue turns into a nightclub where various DJs from all over the world come to play tracks all throughout the night. According to Marlon Acosta, FCLC '17, "Webster Hall is a unique experience because it has four floors made up of four different types of music. You go into the basement and there is a DJ playing dubstep EDM and then you walk up to the third floor and you can listen to rap music."
Additionally, Webster Hall is unique because you can go see a concert there during the earlier hours of the night and then watch it transform into a multiplex nightclub after midnight. As for the cons, Acosta said, "The security is extremely strict and depending on the performers. Also, the crowd can be a little grungy and ratchet."
125 E. 11th St. New York, New York 10003
2) Radio City Music Hall
Radio City Music Hall is a world-renowned arts venue most notably known for the "Radio City Christmas Spectacular." Dean Fryn, FCLC '17, said, "Radio City Music Hall has an incredible ambience. I saw Lykke Li there earlier this month and it was a really moving show."
The one major con of Radio City Music Hall is the price of tickets. Acosta said, "I tried getting tickets for the Radio City Christmas Spectacular but majority of the tickets were over $100. During the Christmas season, it is tough to find cheaper tickets because of the large demand to see the shows."
1260 Avenue of the Americas, New York, New York 10020.
1) Madison Square Garden
Madison Square Garden (MSG) is the known for hosting sports and entertainment events and shows. Every major artist has performed at the Garden. With a capacity of about 18,000 people, MSG is one of the largest venues in the city to experience a concert.  Acosta said, "I saw Jay Z at MSG and I could not get over how loud the crowd was when he started performing some of his hits." MSG has a reputation for making every type of performance unique and exciting in its own ways.
Matthews said, "I saw Muse and Coldplay at Madison Square Garden and both experiences were amazing. Madison Square Garden attracts energetic and versatile crowds and has great lighting, great acoustics and all the seats offer an unobstructed view of the stage."
But being a large venue, Madison Square Garden can have some cons. Juan Ardila, FCLC '15, said, "Madison Square Garden is an awesome venue with a great atmosphere, however, it is tough to see concerts here because the food and tickets can be very expensive especially when a big artist comes into town." Macht also added, "Since it is a large venue and the tickets are mostly for reserved seats, the general course of the show is everyone sitting and watching a large stage. Not as much dancing and jumping as one would experience in a smaller venue."
4 Pennsylvania Plaza New York, New York 10001