Point: The Start of a New Tradition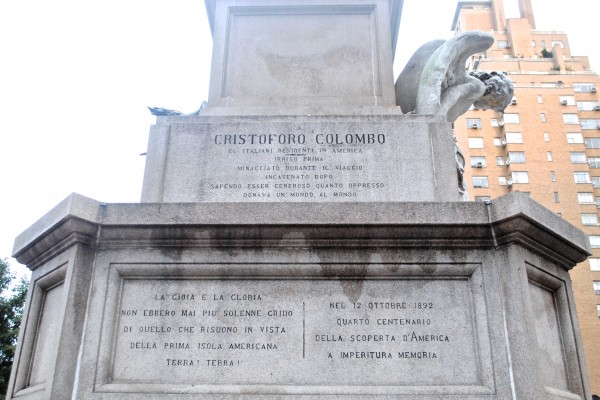 Most of us grew up knowing and revering Christopher Columbus for his discovery of America, resulting in the creation of the society we live in today. So it only seemed appropriate for this "hero" to get his own federal holiday. However, many of us have come to the realization that "heroic" doesn't describe Columbus. With this knowledge, the city of Minneapolis has changed the name of the holiday to Indigenous Peoples' Day, and Seattle followed the example on Oct. 6. This calls into question whether or not it is right to change this very traditional holiday and celebrate Native Americans instead.
To put things into perspective, Christopher Columbus was not a hero in any way, shape, or form. He set off a genocide of people who had a natural right to the land he happened to stumble upon. In his ambition to find gold and please the Spanish royalty, he enslaved many of these native people and ultimately drove them from their own land. Those who didn't die from his crew's brutality later died from the foreign diseases that these voyagers brought with them. 
Yet, Columbus Day is still a holiday, meaning that it's some sort of celebration. There should be no reason to celebrate the genocide of a whole population. Putting aside the fact that more terrible figures contributed to the bloodshed, Columbus's mission, and therefore legacy, only promoted greedy and violent ideals. There have been many other figures in history that have spread violence against a particular race of people and we would never dare to name a holiday after them. In Mexico, which was gravely affected by the arrival of the Spanish Conquistadors, it would be unthinkable to create a holiday for Hernán Cortés. In fact, he is one of the most hated men in Mexican history despite his hand in carving out what Mexico is today.
The people in favor of keeping the traditional name might argue that Columbus brought progress to this part of the world but that's not necessarily true. We often forget that the indigenous peoples had their own societies in place long before his arrival. The Aztec, Mayan and Incan civilizations were very much advanced. They studied math and science and also created archeological wonders. The smaller nomadic Native American tribes had unique cultures and ways of living with nature. Most of the culture and history of these populations were unfortunately extinguished when Columbus led the wave of European voyagers. Although it's because of Columbus that we are living the way we are now, it would be unfair to state that he prompted progress on this land and on its indigenous people.
Furthermore, the meaning of the "holiday" should be changed along with the name. Unlike the celebration of Columbus Day, Indigenous Peoples' Day should be treated as a memorial. In the 2010 U.S. Census, it was noted that Native Americans made up only 2 percent of the population in the United States. As a gesture of respect to the remaining population, a widespread understanding of what Columbus' discovery actually meant should be promoted. If people are reluctant to treat it as a day for remembering the dark past, then it should be treated as a day for celebrating the Native American culture that remains in the United States. But by no means should Columbus Day continue to be the celebration of a man that sailed across the ocean to bring distress and horror to so many people. Minneapolis and Seattle have taken a step in the right direction. Hopefully the rest of the United States will be able to follow their lead.