New ID Policy Implemented in McMahon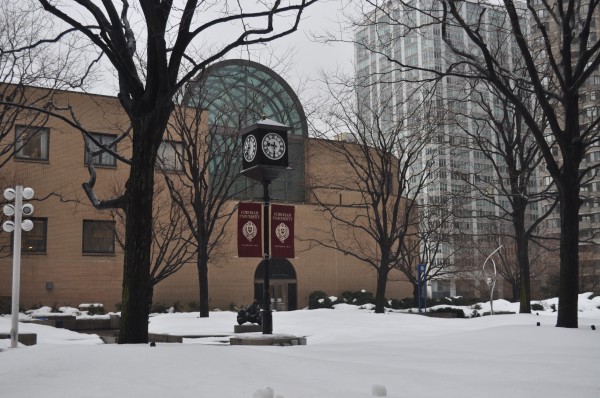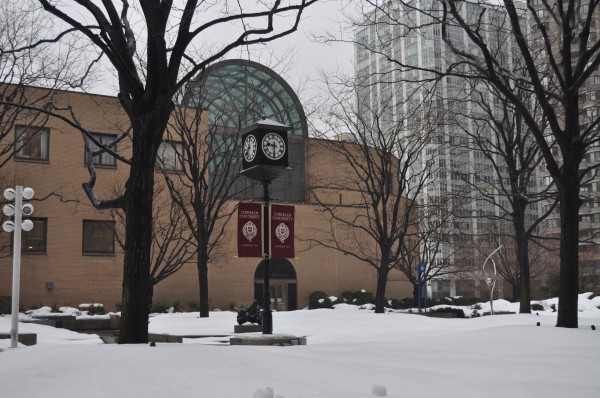 As of Feb. 6, security guards at the front desk of McMahon Hall at Fordham College at Lincoln Center (FCLC) no longer requires commuters or guests to relinquish their IDs at the security desk. However, commuters and guests will still have to show their ID and be signed out by their host resident in McMahon Hall.
"Before this new policy, residents were required to sign their guests and commuters [into McMahon Hall]. Commuters would, then, have to give their IDs to the security guard at the entrance before they entered the dorms," President of United Student Government (USG) Louise Lingat, FCLC '15, said.
However, reactions from students had prompted FCLC's USG to change this policy and work with the Office of Residential Life to reach a new ID policy.
"Many thought that even though they are students at FCLC, commuters couldn't easily get into McMahon as easily as resident, especially because of the ID process," Lingat said.
Secretary of USG, Shery Arce, FCLC '16, said, "For many commuters, giving in their IDs was inconvenient and made them feel like they couldn't be trusted."
In regards to security, Jenifer Campbell, director of ResLife, said that residents and commuters are still expected to abide by the rules of signing in and out of McMahon.
"It is still a requirement for all commuters and outside visitors to be signed in by a resident; for security reasons, commuters or guests are expected to be with their host [resident] until they are signed out," Campbell said. "Residents will get fined if they don't sign out their guests."
"This will benefit commuter students because they can be signed in as a guest, and still be able to leave and re-enter the building," Arce said. "It's less of a hassle for everyone."
The easier way of entering the dorms is meant to better the relationship between commuters and residents, according to Lingat. "We want the commuters to easily enter the dorms with this new policy; this would help create a more friendlier and welcoming environment at Fordham," she said. "By doing something like this, we can hopefully bridge the gap between commuters and residents."
Students are pleased with the feasibility of allowing commuters into the dorms. "I think the new ID policy is awesome," Nate Coffey, FCLC '16, resident in McMahon Hall said. "It allows for significantly more mobility between the two communities [residents and commuters]."
However, some students think that the new ID policy in McMahon should be stricter. President of the Residence Hall Association (RHA), Elizabeth Birnbaum, FCLC '15, said that this new ID policy could pose as a possible threat to students. "[The ID policy] can call in problems and unknown threats in the dorms. The new policy could also cause confusion for security, for commuters can easily come and go through McMahon," she said. "I think [the new policy] should be a little bit stricter."
Chelsea Landman, FCLC '16, resident at McMahon Hall, agreed with Birnbaum, saying that this new policy allows too much flexibility. "I think it would be easier for commuters and guests to sneak into the dorms because they can say they are already signed in," she said.
Furthermore, even with the new policy in place, students point out that there will still be issues with allowing commuters into the dorms. "While I appreciate the steps to make commuters feel more welcome in the dorms, it doesn't change the difficulty of signing them in," Elizabeth Heyman, FCLC '16, said.
"With the exception of the IDs, nonresident students are still treated like ordinary guests and have to comply with the same strict set of visitation rules as everyone else," Heyman said. "I think the administration should continue with this momentum and allow a way for commuters to stay overnight in the dorms without needing permission too far in advance."
Overall, residents are happy with having commuters in McMahon, according to Birnbaum. "Residents love having the commuters in the dorms; we are fine with commuters coming in and using the lounges. And if [the new policy] makes it easier for commuters, then it is fine," she said.