Was There Corruption in the Adelina Sotnikova Figure Skating Win?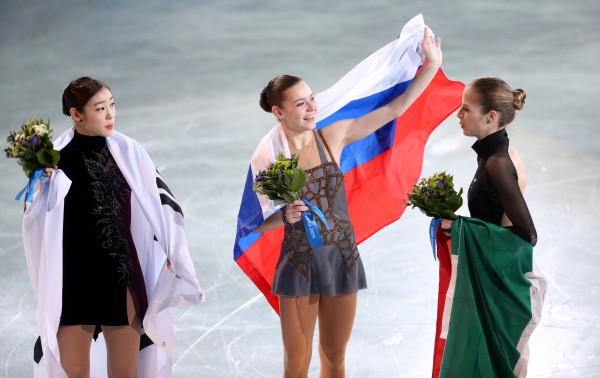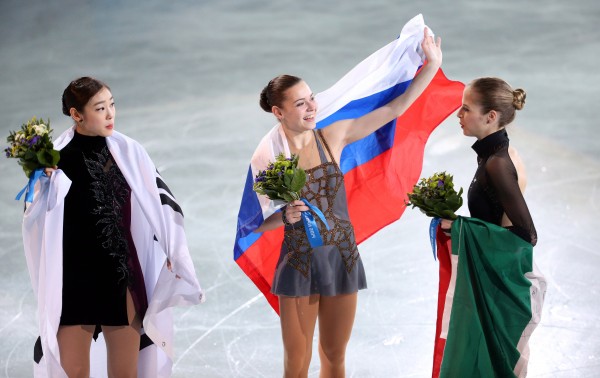 There is not one event in the Winter Olympics that garners more controversy than women's figure skating. And this year did not disappoint. With more than two million signatures signed, there is now a petition against the judging system as a result of teenage Russian skater Adelina Sotnikova besting favorite Yuna Kim of South Korea for the gold.
After the 2010 Vancouver Olympics, Yuna Kim became an international celebrity and role model for South Korea. Earning the nickname Queen Yuna, her immaculate performances have allowed her to become one of the 100 most influential people, according to Time Magazine.
And according to Forbes, countless endorsements, including one with Samsung, enabled Kim to become the seventh highest paid female athlete in the world.
Coming into the Sochi Olympics had many predicting that Queen Yuna would win gold in the singles figure skating. She would've been the first woman to win in two consecutive Olympics since Katarina Witt did it in 1984 and 1988. And at 23 years old, this was supposed to be her last Olympics.
After the first short program in the finals, Yuna Kim finished first while Sotnikova came in second. The 17-year-old Sotnikova finally received the attention of her fellow Russians who had once been enamored with the younger skater Yulia Lipnitskaia. Unfortunately for Lipnitskaia, she fell during her routine on Feb. 19, placing her out of competition. The fall put all eyes on Sotnikova.
In the free skate, many thought Queen Yuna would win her second consecutive gold when Sotnikova wrongfully stepped out of her landing in a triple flip-double toe loop-double loop combination. Although she didn't fall as badly as Lipnitskaia, it was still a visible error that should have costed her the gold medal. Nonetheless, Sotnikova received a score of 149.95 for the performance, extremely high considering Yuna Kim's gold medal performance in Vancouver got 150.06, a standing world record.
Yuna Kim skated after Sotnikova, receiving 144.19 points. It was a strong score but still too far behind Sotnikova. Kim's performance was both flawless and praised for its elegance. So how is it possible that a skater with no mistakes could lose to another skater with such a highly visible error?
In a sport in which scores are judged subjectively, it's possible that there was corruption in the competition. According to the New York Times, there were multiple judges who were involved in past skating scandals or have some affiliation with the Russian Figure Skating Federation.
Yuri Balkov, a Ukrainian judge who served a year suspension for trying to rig the competition in the 1998 Olympics, was one of the judges this year.
Another judge this year, Alla Sheckhovtseva, is married to Valentin Piseev. Piseev is the general director of the Russian Figure Skating Federation. After the event, Sheckhoytseva was seen hugging Sotnikova. The hug could imply favoritism, which isn't a good look in such a subjectively judged sport.
What makes matters worse is that the sport's new International Judging System (IJS) found one member of the judging panel giving Sotnikova a higher score than the rest of her competitors, according to The Economist. Although the highest and lowest scores are dropped for each performance a consistent inflated scorer still raises a competitor's score by allowing the next highest judge's score to be counted.
Whether or not there is corruption amongst the figure skating competition, an argument can be made that the judges are just playing by the new rules. The new rules by the IJS state that judges should concentrate mainly on the Grade of Execution for each move.
The Grade of Execution means that unlike before where skaters would benefit from flawless performances, skaters now have an incentive to perform harder tricks in order to receive a higher score.
Chloe Katz, a former Oympic medal winning pair skater, spoke to The Economist and believes Sotnikova and her coaches understood this new system. Therefore, they stacked her program with a harder routine than that of Kim's. For example, Sotnikova had seven triple jumps while Kim had six. "Even a panel of impeccable integrity would have had to give the gold to Ms. Sotnikova under the current IJS rules," Katz said to The Economist.
The lesson is that the athlete isn't to blame, the game is. With two million signatures signed for a petition to change the rules, will we see if there will be changes to the rules or will there be more people that are accused of corruption?