WinterFest Aims to Build Community Through Music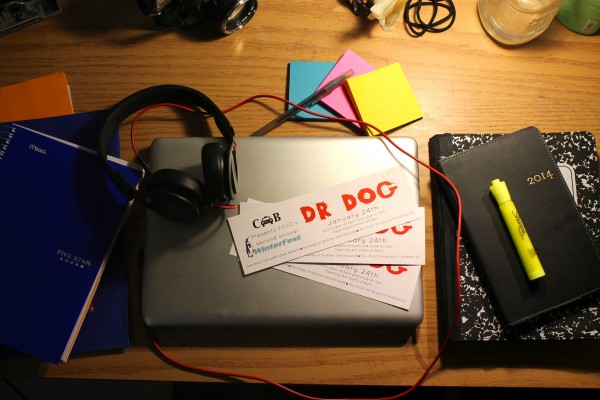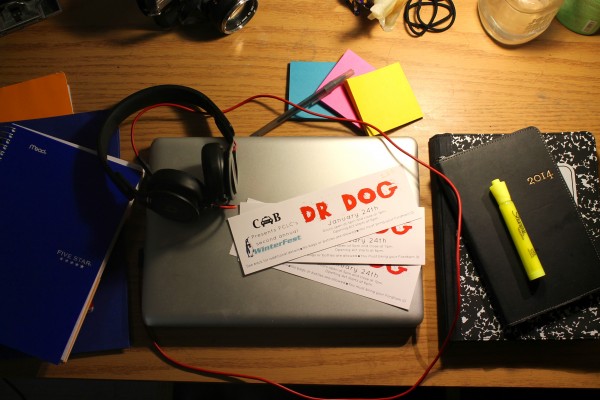 Fordham College at Lincoln Center (FCLC) and the Campus Activities Board (CAB) will welcome Dr. Dog on Friday, Jan. 24, in Pope Auditorium to headline the second annual WinterFest concert.
CAB WinterFest Concert Committee Chairperson Alexa Pipia, FCLC'14, revealed that the decision to host Dr. Dog was based in part on student surveys conducted during last spring's Midnight Breakfast.
Music groups that would most appeal to the University were then shortlisted. "With this school, there is more of an indie music vibe, so we go more for bands than solo performers," Pipia said. "We thought it'd be more interesting to do indie folk music because folk music is huge, rather than doing R&B or hip hop."
From there, the committee would go on to choose a band that would reflect the values of the Jesuit institution. Dr. Dog fit the bill.
Featured on late night talk shows like "Late Show with David Letterman" and "Late Night with Jimmy Fallon," the indie folk band from Philadelphia has also toured with The Lumineers. "We didn't want to just pick a one hit wonder just because people were familiar with the music," Pipia said. "A good number of students did vote for [Dr. Dog] and knew who they were."
The biggest goal for CAB, however, was making the event all "about the music," Pipia said. In fact, WinterFest came to fruition in an attempt to build a community based on just that. "Part of the original reason why the students wanted to put this together was to foster community through music on campus," Christina Frankovic, assistant director of programming and advisor to the CAB WinterFest planning committee said.
CAB also saw WinterFest as an opportunity to build stronger bonds with Fordham College at Rose Hill (FCRH). "Most of the signature events happen at Rose Hill, so [CAB] wanted to create something that happened here, that brought everybody together," Frankovic said.
As for why students should attend WinterFest, Pipia and Frankovic both agree that the quality of music is excellent. "People that might be on the fence and who may not know Dr. Dog would be surprised at the quality of music that we're bringing," Frankovic said.
WinterFest will also focus on Fordham talent: Political Party Crashers, featuring Mike McMahon, FCLC '14, and Emily Blumenthal, FCLC '17, will open for Dr. Dog.
"Just like any other Fordham event, it's about building a community," Pipia said.
IF YOU GO:
Where: Pope Auditorium, Fordham College at Lincoln Center
When: Fri., Jan. 24, 2014
Time: Doors open at 5:00pm, Opening Act starts at 6:00pm, Doors close at 7:30pm
Price: $5, Available in the Indoor Plaza