Peter Marks Visits Fordham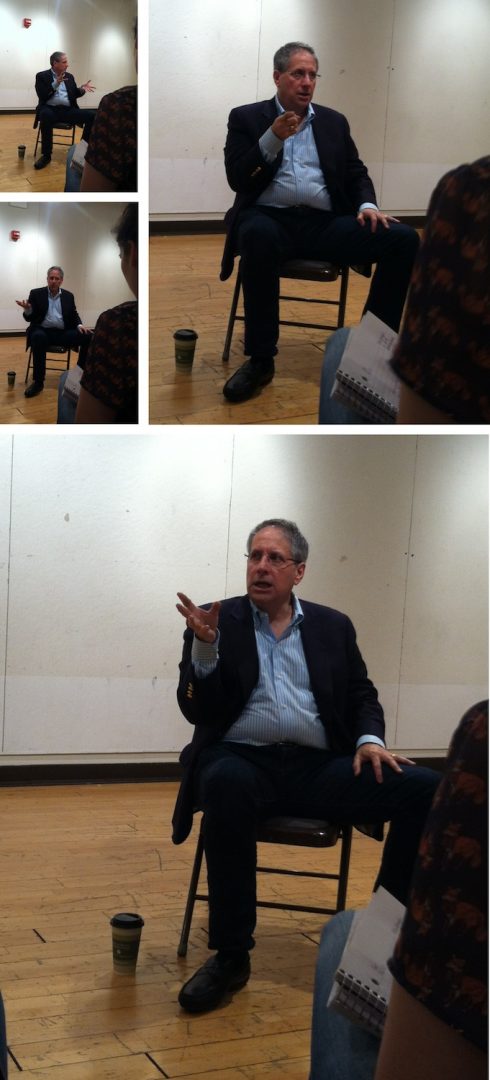 On April 16, Peter Marks, The Washington Post's main theatre critic, engaged in a dynamic talk-back with Fordham students in Franny's Space.
Marks focused his discussion on what the real job of a critic entails and what a critic should convey to his or her audience. "The popular idea that the critic is this authoritative, mean figure whose opinion is seen as absolute is what the larger part of the audience believes nowadays," Marks said.
This concept "is totally insane," he said.
The real job of a critic, Marks said, is to be inspiring to the audience, which should take the critic's opinion as a starting point for developing their own.
Marks also critiqued the shift of Broadway's productions over time. He claimed that today on Broadway, people want to see something "lighter" than a play about a more sensitive subject matter such, as "Ruined" by Lynn Nottage (which recently ran at Fordham under the direction of Isis Misdary and deals with the subject of rape and sexual injury as a facet of military aggression).
Marks used these points to empathize the idea that reactions to art are extremely personal and that people shouldn't be affected by any limiting systems (such as the meta-critic site Rotten Tomatoes, which Marks said he hates) or by critics' reports.