Major Celebrities Make the Switch to TV Movies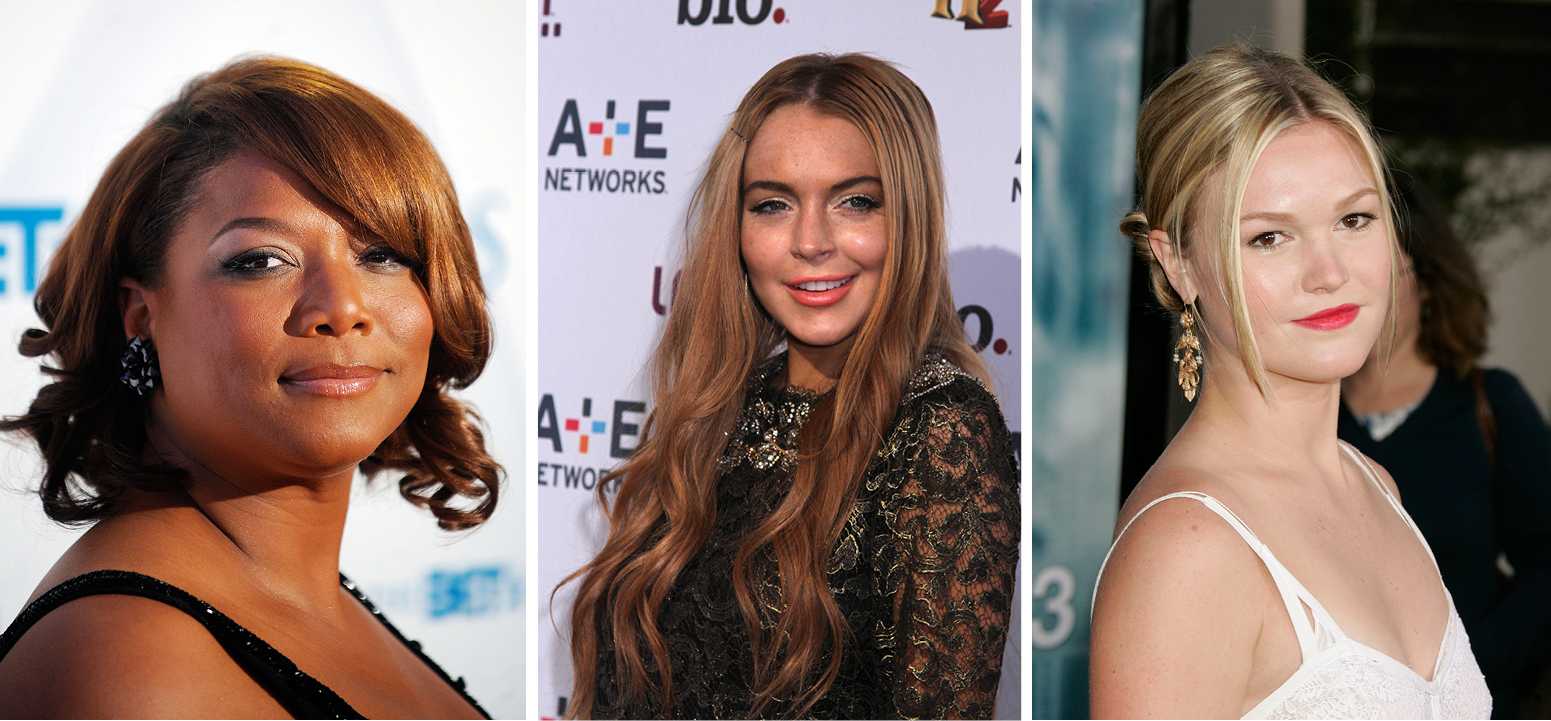 Anyone in New York during the month of November could attest to the fact that Lindsay Lohan starred in a Lifetime original movie; America's favorite infamous former child star was plastered on every bus with a black wig, violet eyes and sparkling crimson necklace under the heading "Liz & Dick."
While the country was abuzz at this strange pairing of player and part, Lohan is not alone in the legion of celebrities starring in TV movies: Julia Stiles recently starred in Hallmark's "The Makeover," Queen Latifah and Phylicia Rashad in Lifetime's "Steel Magnolias," and Angela Basset and Mary J. Blige in "Coretta and Betty." With such an array of established entertainers, it begs the question, why are so many celebrities deigning to do TV movies and why is it such a hot new trend?
The short answer is that it's not so new. Fordham College at Lincoln Center (FCLC) professor of communication and media studies Brian Rose credited the surge in celebrities doing made-for-TV movies to the "new renaissance" of television. He pointed to television programs such as "The Sopranos" (and even "Hill Street Blues" and "St. Elsewhere") as being "gamechangers" for television, raising the standard and reputation of TV. Fellow FCLC professor of communication and media studies Jennifer Clark also cited the involvement of studios like NBC in the mid-1960s as helping to encourage stars to delve into made-for-TV movies, as well as the creation of highly-regarded TV movies like the wildly popular 1971 ABC movie of the week "Brian's Song."
Obviously, the more prominent a celebrity is, the more publicity a project gets, thereby raising profit margins (the profit of production is typically three to four times the budget according to Clark), but what is in it for the stars? For some, the more creative and fulfilling roles that made-for-TV movies offer are the only ones they get, or at least the most lucrative. Lohan, for instance, is such a liability for most feature films that she could never get a role sizable enough to warrant the approximate $300,000 paycheck that she received for "Liz & Dick." This type of "stunt-casting" is profitable for the studio as well as the actor; how many of the 3.5 million viewers watched "Liz & Dick" for Lohan's antics rather than to watch a film on two of the twentieth century's most volatile lovers?
For celebrities, made-for-TV movies not only represent a bigger paycheck, but also a path back to the American consciousness. In Lohan's case, "Liz Taylor's own torment and torture in child stardom in many ways matches the trajectory of Lindsay Lohan," Clark said. "You could see why Lindsay would be attracted to that project." Lohan is far from the only, or first, big-name celebrity to delve into TV movies after a successful film career:  Betty Davis and Joan Crawford both did TV movies in the late '60s to early '70s; Helena Bonham Carter is set to star as Elizabeth Taylor in BBC's "Burton and Taylor" (and, like most British products, it promises to be superior to its American counterpart—even the name is more formal).
The common denominator with these names is that they are women—which is no coincidence. "In Hollywood, at a certain age, women aren't perceived to be box office openers" Clark said. While this is not always the case, Clark asserted that television in general, and made-for-TV films in particular, represent a place for those actors to use their talent, attract an audience and perhaps even exercise a certain amount of control over a studio smaller than one for feature films.
Whether it's for money, control, or creativity, it's clear that stars are, and have been, doing made-for-TV movies and chances are it will stay that way.