Students Weigh In On FCLC Career Fair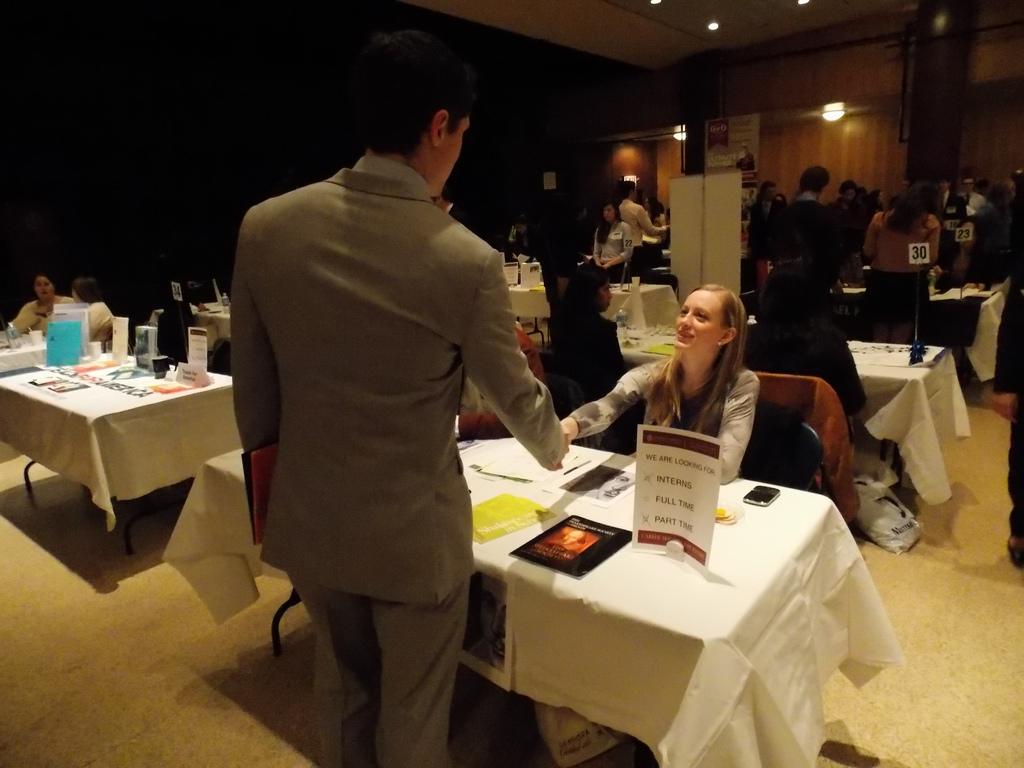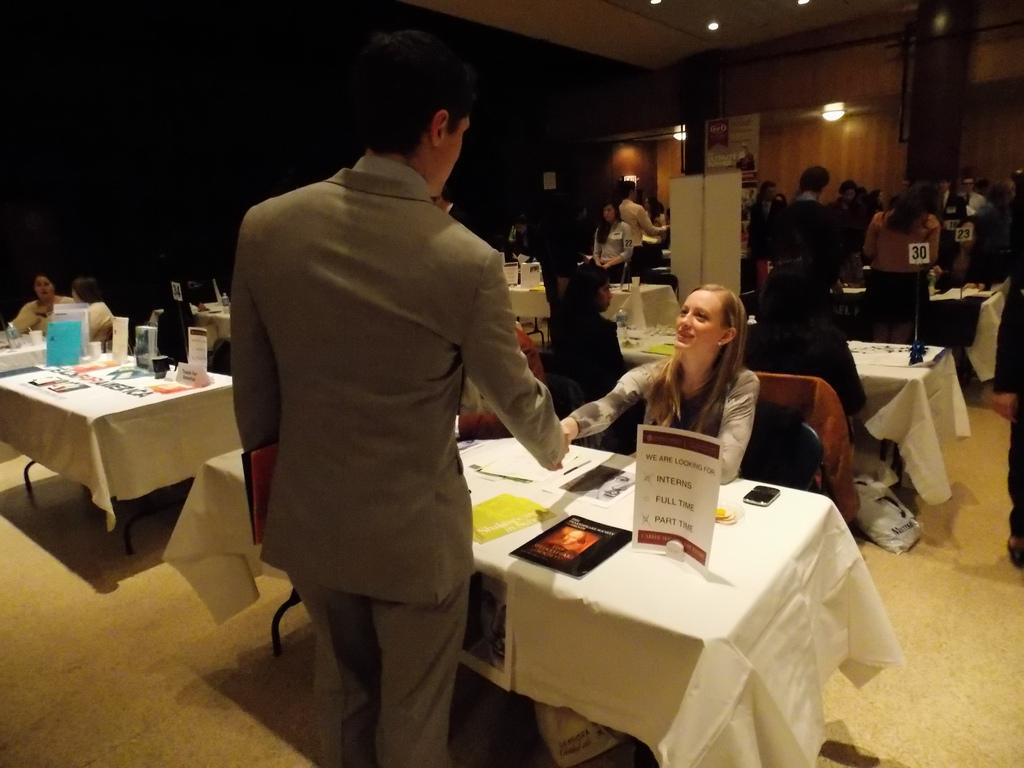 On Wednesday Jan. 30, Fordham College at Lincoln Center (FCLC) held the LC Arts, Media and Service Career and Internship Fair from 3 to 5 p.m. in the Pope Auditorium. Fordham students and alumni had the opportunity to speak to the 37 employers in attendance about potential jobs and internships.
The fair included employers in arts and culture, media, communication and service industries. According to Kate Fields, assistant director of marketing and student affairs at Career Services, the career fair was meant to target the FCLC population. "We know there are a lot of communication and media students, and a lot of students interested in arts and service. We figured we would hold a more specialized fair because of the smaller space to work with. And we knew we definitely wanted to provide a fair for the students here; it can be a trek getting up to Rose Hill," she said.
Fordham's Career Services and Student Affairs offices invited companies to participate in the fair. The companies sent representatives to speak to students about their various job, internship and volunteer opportunities.
Mariah Edward, a representative of PSCH.ORG, said, "One of our executives is affiliated with Fordham and received an invitation to join the career fair. We [PSCH.ORG] also want to build a relationship, where we try to streamline new graduates into our organization. We specialize in care and health; we would definitely want to connect with the social work department here."
Of the 37 companies, less than half were offering part time and full time job positions. Some Fordham seniors and recent graduates were not satisfied with the number of companies and the lack of job availability. Recent graduate of FCLC, Lilly Wong, said that the career fair did not have much to offer in regards to jobs. "I am currently searching for another job. A lot of companies just have internships; it was different from what I hoped for," she said.
Kim Kraft, a fall graduate of FCLC '13, said she was disappointed in the mix of employment opportunities present Wednesday. "I'm glad there was finally a job fair at LC," Kraft said, "but I wish there was more variety in the types of employers that attended. Maybe they could separate arts and media from service, or have one for full or part-time and one for internship positions."
Rob Krakower, FCLC '13, said, "I felt that there weren't too many companies there really geared toward communications majors, and because there were so few, the ones that were there had massive lines. It seemed that most companies were looking for interns, not employees, and as a senior graduating in a few months and searching for a job, not another internship, the fair didn't have a lot to offer."
TADA! Youth Theater is among the companies that only had internships open for current students. According to a TADA representative, "We had a huge hiring spurt, so we are currently not hiring. But we recommend checking back within a year. We probably have positions that will open up."
Despite the scarcity in full-time positions, some students were pleased with the internship-focused career fair. According to Reneé Pawaroo, FCLC '14, the fair increased her understanding of different career options. "I am an international studies major; I never thought I would be interested in the entertainment industry, but I am now," she said.
According to Carinna Gano, FCLC '14, "The representatives of each company were very encouraging; we are always told that there are no positions and internships available. But when talking to the representatives, there are a lot of opportunities open for us and other Fordham students."
Many students were also pleased with the floor layout of the fair. Artur Balanovskiy, FCLC '16, and Paolo Perez, FCLC '15, said they thought the layout of the career fair was the most efficient way to handle the event. "There were more people than I thought there would be. But it seems to be flowing smoothly," Perez said. Balanovskiy agreed and said, "The straight lines of the tables and the numbers really help. It is very crowded, but that is just the factor of the turnout. I think the career fair did a great job in accommodating this many students."
The outcome of the career fair exceeded the expectations of those working at Career Services. Student ambassador of Career Services, Ashlyne Polynice, FCLC '15, said, "The career fair was a success; it was great that we were given an opportunity to do this fair, and the fact that we have this huge turnout is amazing."
Fields said she was also satisfied with the outcome of the career fair. "It's amazing; it one hundred percent exceeded our expectations. We were hoping that we would get two hundred students today, and we have around six hundred, at least. We are excited with the turnout, and glad that LC students participated and showed interest in these industries," she said. With the success of the fair, Fields said she hopes to make the event available yearly at FCLC. She added, "Since there is a big demand, we may have to look at the possibility of doing another in the fall semester."