Winning Streak Ends as Women's Basketball Falls to Duquesne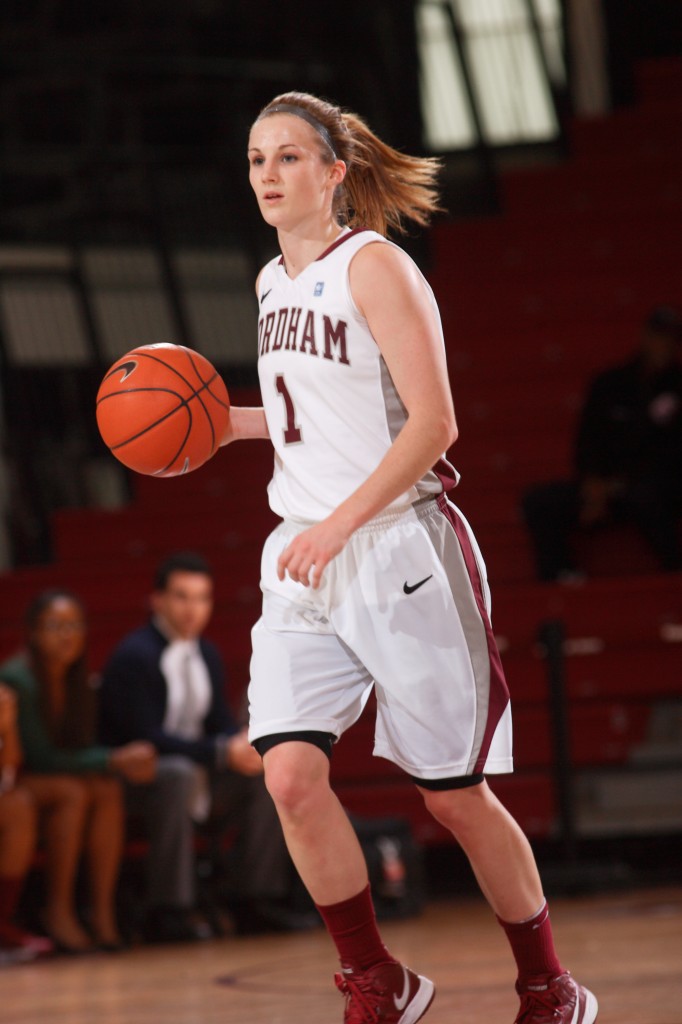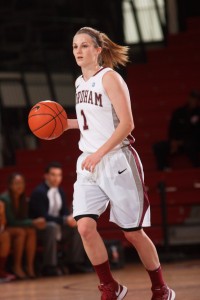 By MIKE McMAHON
Sports Editor
Published: January 28, 2013
Fordham's women's basketball team fell to the Duquesne Dukes this Sunday, a loss that saw the end of a seven-game winning streak that included four Atlantic 10 Conference victories. This leaves Duquesne as the top team in the conference, having won all five of their in-conference games.
The Rams never truly overcame an early deficit that resulted from a near seven-minute scoring drought, putting them in an 11-0 hole through a sizable chunk of the first quarter. In fact, it took Fordham until there was only 11:12 left in the opening half for guard Charlotte Stoddart, Fordham College at Rose Hill (FCRH) '13, to score the team's first field goal, a three-pointer to cut the Duquesne lead to seven points.
Fordham saw at least one of its strengths turn into a weakness on Sunday, as their National Collegiate Athletic Association-best turnover ratio of 13.5 per game was edged up more than a bit by a season-high 23 turnovers, including 15 in the first half. This proved rather costly for the visitors from the Bronx, as the Dukes put up 31 points off of Fordham miscues. Between turning the ball over and getting shut out for a few small stretches, the Rams were never truly in it, trailing by as much as 20 points.
The loss comes in spite of a pair of season-best performances from forward Samantha Clark, FCRH '16, and guard Arielle Collins, FCRH '13. Clark tallied a career-high 19 points to go with her 11 rebounds, good for her third double-double of the year. Collins tacked on 17 points and eight more rebounds.
The Fordham Rams return home to play their next contest against Virginia Commonwealth University (VCU), where they look to bounce back versus the identically-named rival VCU Rams.