Christian Marclay's "The Clock" As Time Goes By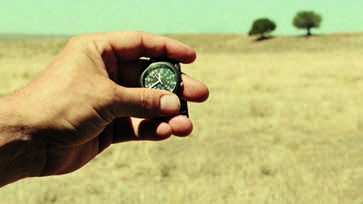 Have you ever found yourself checking the time while watching a movie? Perhaps it was the fact that the feature itself was so boring and you wanted to know how much longer you had to sit through, or you were simply checking it to gauge how many more things you could accomplish through the rest of the day. "The Clock," an immersive video installation showing at the Museum of Modern Art (MoMA) later this month, takes the concept of timekeeping in films and pushes it to its utmost limit.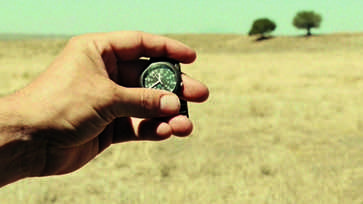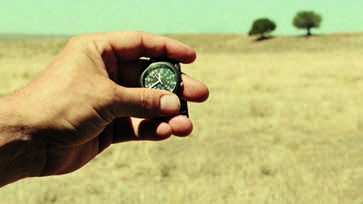 Created by visual artist Christian Marclay and having made the rounds at various international galleries and art festivals since its debut in 2010, acquiring an almost legendary status along the way, "The Clock" is a 24-hour montage of scenes in films relating to time. This includes everything from close-ups of watches and clocks to exterior landscape shots indicating the time of day, edited in a fluid and coherent order, as the day goes on. One of the stipulations of "The Clock" is for it to be synchronized with the actual time it is exhibited; so, say, if you walk in at 4:30 in the afternoon, "The Clock" will be showing the exact same time.
The result becomes almost hypnotic and strangely entertaining. When watching it, you never know what you will see next among the thousands of different films Marclay assembled. While it may come across as overly heady or daunting, there is fun to be had. One can get a kick out of counting the times you are able to recognize the film and the scene that is being shown. Another one of the most amusing aspects of viewing it is seeing the eclectic and at time jarring differences between the array of movies; a tense moment of people all looking at a clock on the wall will be juxtaposed with a matter-of-fact declaration of what the time is.
"The Clock" makes for a fascinating and engrossing experience. The sheer magnitude of it is astonishing, and if you just vaguely consider the amount of time and effort that Marclay had to put into creating it, it is an extraordinary achievement.
One of the things you take away from watching "The Clock" is seeing the multitude of ways in which films use time, whether it is as straightforward and simple as informing the viewer of what stage the story is at or to ratchet up the suspense or create a sense of calm. While watching it, you can be so wrapped up in it that you may lose track of time, even though you are constantly being reminded of it onscreen. At the very least, you do not have to bring a watch.
"The Clock" runs at the MOMA  Dec. 21 – Jan. 21.