Cafeteria Renovations to Take Place this Winter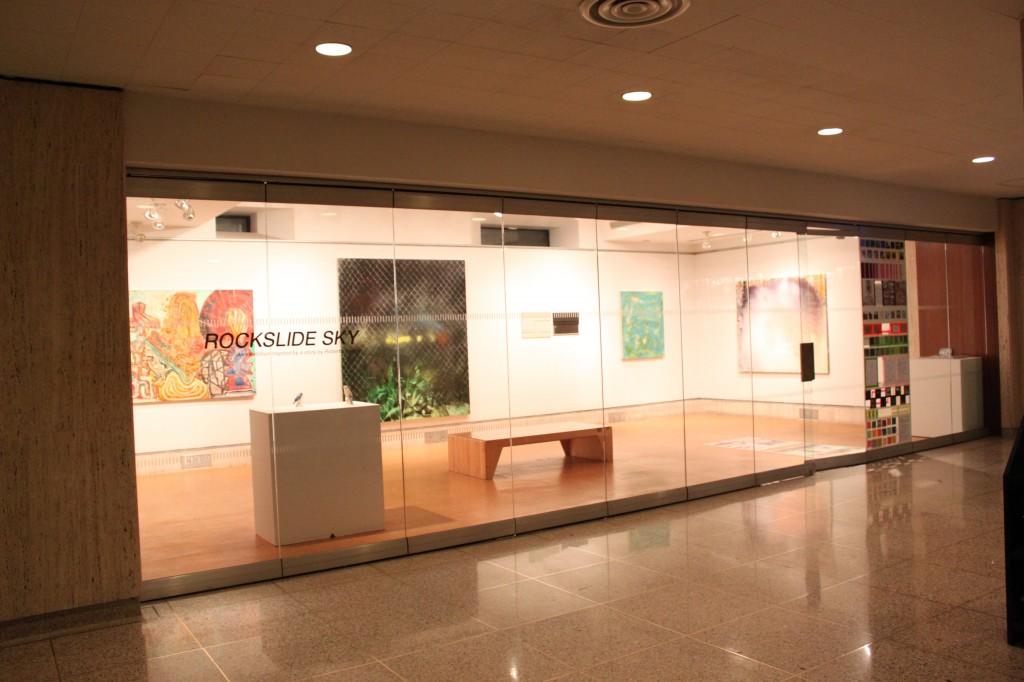 Sodexo, the dining service at Fordham College at Lincoln Center (FCLC), plans to renovate the Lowenstein building's Ram Café during winter break. According to Sodexo, the renovations will include removing the salad bar and installing a new ordering system, as well as introducing a new organic fast food menu provided by an outside company.
Sodexo denies that Fordham's recent Princeton Review ranking as having the worst food of 377 top universities factored into the decisions, saying that there have been negotiations with the United Student Government (USG) for the past three or four years about possibly remodeling the Ram Café, according to Brian Poteat, general manager of dining services and hospitality at Fordham. The plan regarding the renovations was developed within the last year after finally gaining approval from the university.
According to Rebecca Nicolletti, USG secretary, Sodexo wanted to have the renovations done as soon as possible.  "There are some changes being made to the certificate of occupancy for the space that have been in the process of completion for some time now which will put limits on the renovations available for the space, so Sodexo wanted to have the renovations done as soon as possible without having to file again for the rights to renovate," Nicoletti said.
Despite the opening of a cafeteria in the new Law School scheduled to be finished in 2014, these renovations were necessary for the facility located in Lincoln Center.  Sodexo chose to do the renovations during winter break as it is the slowest time of year for them.
Poteat said that some of the changes that will be done include fixing damaged walls and ceilings. "There will also be an expansion of space where the salad bar is to be removed and registers will shift a couple of spots but due to the time constraints there will be no major changes made," Poteat said.
The quality of food will also be impacted by these renovations. Sodexo will introduce Energy Kitchen, a fast food company that aims at serving organic food. The menu will encompass a variety of new food choices such as turkey burgers and vegetarian burgers. "Energy Kitchen has ethics that the Lincoln Center community definitely identifies with—namely the low calories, affordability, and the ethically conscious food that they offer," Nicoletti said. Paninis and wraps will also be added on the menu and a larger assortment of vegetables and fresh fruit will be available to the students. Also, there will be a different bakery that will be available to the students. "These changes will allow us to serve food that the students really want as well as gives us an opportunity to modernize the cafeteria" Poteat said.
However, there will be a few things that will remain the same on the menu such as sushi and the soda dispensers.
These renovations aim also to target the speed of service for students. A new ordering system will be installed where students can order their food, get a receipt to present to the cashier and pay for their order, then go back once their order is ready. "The new ordering service will help reduce waiting time for the students," Poteat said.
Alexa Rodriguez, president of USG, said she is hopeful that these changes will improve Sodexo's service. "I am excited about the renovations. The café will be much more spacious and it will look very different as well," Rodriguez said.
Soon Hee Moon, FCLC '14, shared a similar opinion, saying "I have not had any previous experience with Sodexo but I think it will be great idea to serve organic food."
Unlike Rodriguez and Moon, some students are skeptical about the changes that will take place in the Ram Café. Leath Cao, FCLC '15, said she is uncertain whether these changes will create any improvement in Sodexo. "I would have to wait until I see it to judge, but I would like to see them have an 'all you can eat' like on the Rose Hill campus."
USG as well as Sodexo are trying to inform students about the renovations that will take place in the Ram Café. "For those who are interested in getting an idea of what is in store for the Ram Café, a computerized floor plan will be available for students to get a general idea of the changes that will take place," Poteat said.