NYFF Dispatch: Director a No-Show at Film's Press Conference
It's just over a week until the 50thNew York Film Festival officially kicks off, but the press screenings are already well underway. The line of critics began forming early on the cloudy morning of Sept. 18 for the erotically charged thriller "Passion," possibly hoping to be woken up by the sexiness and chills that have become to be associated with director Brian De Palma's oeuvre. While the results of the movie were more subdued and somewhat disappointing, the events that transpired around the film's showing made it strangely satisfying.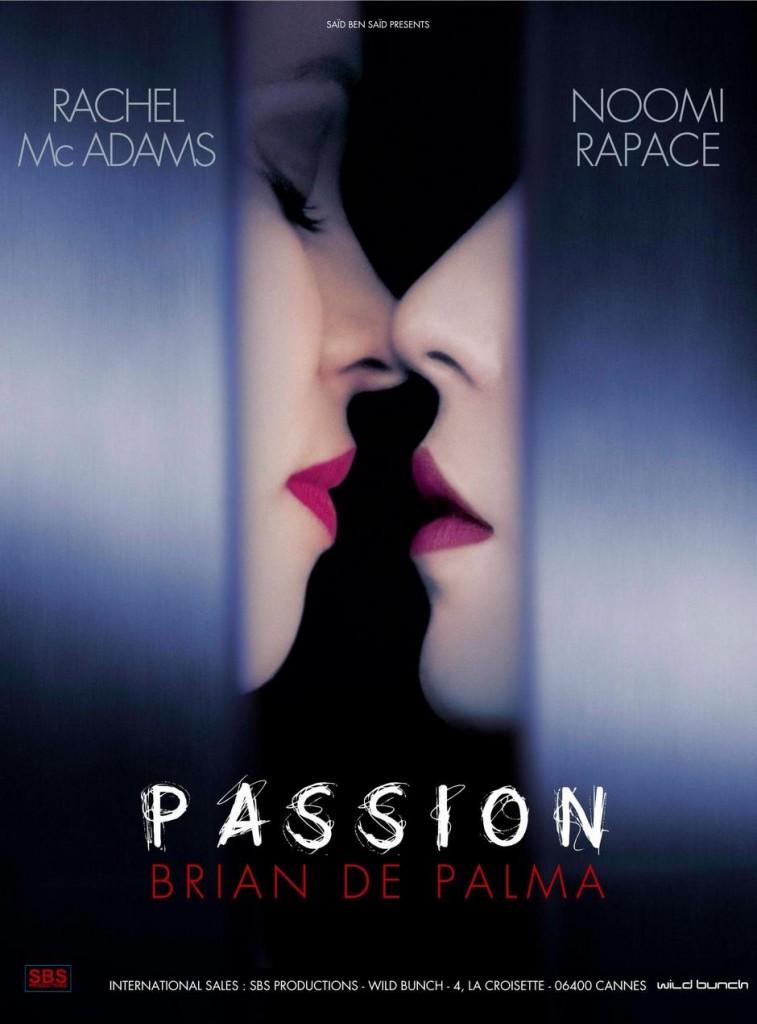 "Passion" tells the story of Isabelle (Noomi Rapace) a smart, docile up-and-coming employee at the Berlin sector of a heavy-hitter advertising agency who is working under the wing of its main exec Christine (Rachel McAdams). Although Christine has a playful fondness for Isabelle, she swiftly takes the credit for one of Isabelle's ideas, telling her, "There's no backstabbing, this is business!" Add in the fact that they're both sleeping with office financier Dirk and their relationship mutates into something increasingly complicated. What unfolds is an hour and a half of subtly shifting dynamics and power plays, as Isabelle becoming increasingly paranoid about what exactly Christine's motives are and what she has in store for her.
This may sound like something of a return to square one for De Palma, who despite not having the kind of household-name recognition of such directors as Martin Scorsese or Woody Allen, is considered to have been right alongside them as part of the pack of influential and groundbreaking group of Hollywood filmmakers who rose to prominence in the 1970s. De Palma's signature can be described as post-Hitchcockian thrillers that are twisty, suspenseful and perverse. Rather than adhering too close to plausibility or coherence, De Palma's emphasis has always been on expressing a striking command of style and atmosphere.
Such concerns and conceits are prevalent in "Passion." Christine is always impeccably dressed and perfectly coiffed and chain-smoking and other than barking out a few business-minded orders here and there, does not seem to be too stressed or burdened by her position as the head honcho of an ad agency's Berlin outlet. As the film unfolds and the tension escalates, the sleek window-filled offices become dark and shadowy and the characters' exchanges are filmed with slanted angles, emanating unease. The underlying sexual tension between the women is also emphasized, with De Palma constantly placing them in close proximity and even having Christine suggestively utter to Isabelle, "I used to want to be admired, well now I want to be loved." Never one to skimp on artistic flourishes, at one point De Palma splits the screen to juxtapose a ballet performance of Debussy's "The Afternoon Of A Faun" with the lead up to a main character's grisly murder. "Passion" is really a movie about movies and a celebration of the heightened sensations that can be summoned on the screen.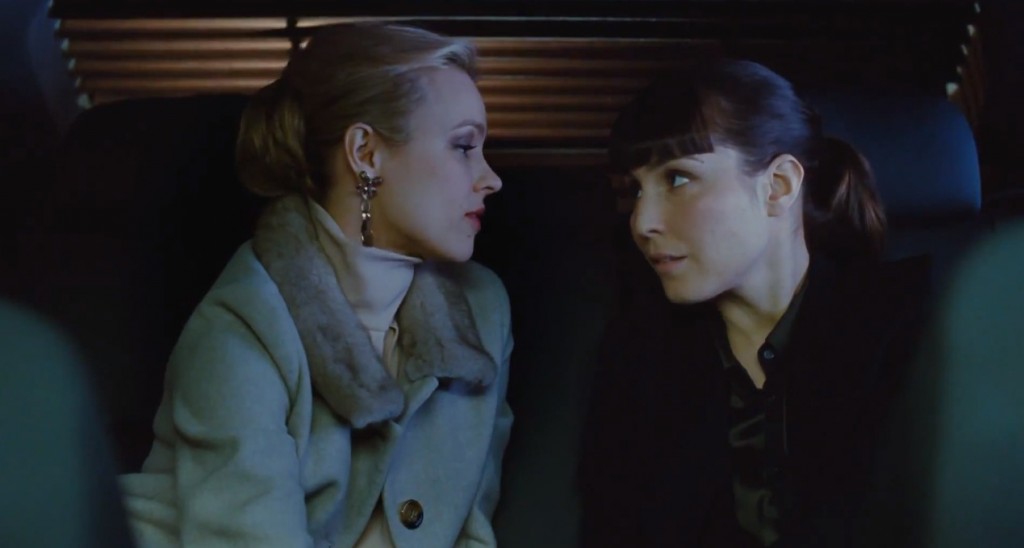 As serious and intense as the material is, there's an overall lightness and teasing to the proceedings. De Palma has always been known to push the boundaries of outrageousness and ridiculousness, and there are certainly going to be arguments about how well he avoids allowing the movie to spill over into full-blown camp. Maybe this impression was exacerbated by the relatively early 10 a.m. screening time, but the film's final stretch (which involves the search for a scarf that will provide one of the main characters with an alibi to get out of the murder mentioned above)  definitely wears on the patience as it descends into a frankly uninteresting jumble of dream-within-a-dream-within-a-dream gotcha moments alongside conversations with lawyers, demystifying the excitement and elegance of what came before into just tedium.
The festival's schedule had promised that a press conference with De Palma would follow the film. As the lights went up at the end of the screening, we were told to sit tight as De Palma was on his way. Five minutes later we were updated that they were out on the sidewalk searching for him, only to be told five minutes after that the press conference had been cancelled because Mr. De Palma had been "unavoidably detained." Amidst the ruckus, one of the festival staff  joked, "It's the last twist of the movie!" Indeed, this final turn of events complimented the movie's sense of surprise perfectly.