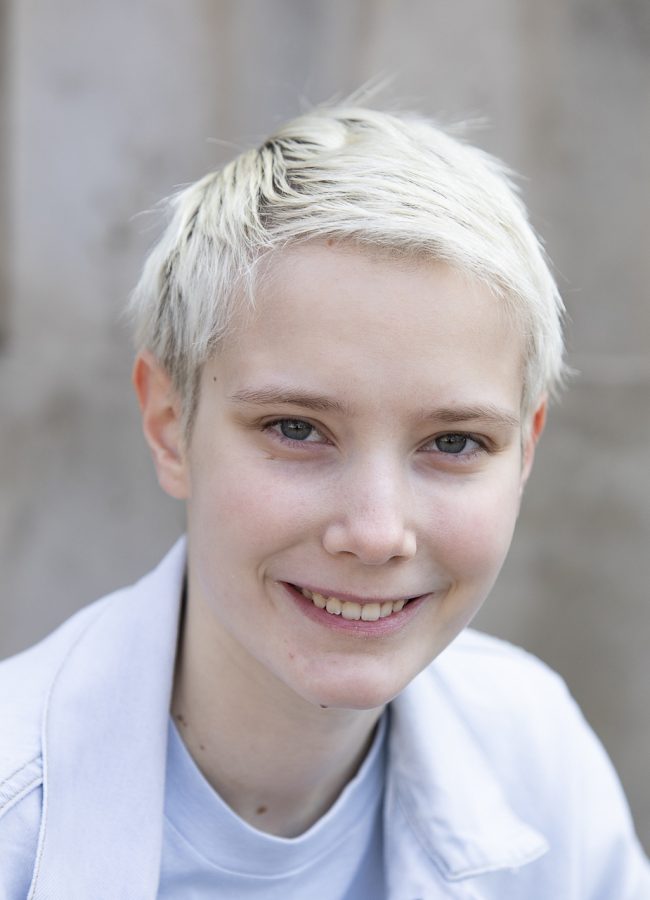 Polina Uzornikova, FCLC'23, broke a record in becoming a staff writer her first time being published by submitting three articles at the same time. 

Being opinionated and artsy, she writes for Opinions and Arts & Culture.

 Her hobbies include bleaching her hair every other month (she has no idea how it's still alive), mysteriously staring off into the distance, and (screen)writing.
POLINA UZORNIKOVA, Staff Writer
Mar 10, 2020

UZORNIKOVA: Read Before Living Alone

(Story)

Mar 10, 2020

'Onward' Struggles to Move Forward, But It Will Still Make You Cry

(Story)

Feb 19, 2020

Theatre Major to Star in 'Doom Patrol'

(Story)

Feb 19, 2020

UZORNIKOVA: Nine Circles of Lincoln Center

(Story)

Feb 10, 2020

Battle of the Oscars II

(Story)

Feb 05, 2020

UZORNIKOVA: A Guide to the Human Beings in Your Lecture

(Story)

Feb 05, 2020

Patterns Converge at Butler Gallery's 'Fanfare'

(Story)

Dec 04, 2019

Ashley Everhart's 'Only Time' Gives a Glimpse into Her Whimsical Mind

(Story)

Dec 04, 2019

The Machines Have Already Risen: Our Collective Course Registration Nightmare

(Story)

Nov 13, 2019

You Got Your College Relationship Wrong

(Story)

Nov 13, 2019

'Frontier Gandhi' Aims to Expand the Frontiers of Western Thought

(Story)

Oct 30, 2019

Big Apple Circus Wants Me Dead

(Story)

Oct 16, 2019

Five Types of People You Meet in an Elevator

(Story)

Oct 16, 2019

UPDATED: Wavelengths Brings Student Radio to LC

(Story)

Oct 16, 2019

A Fordham Student's Guide to LGBT History Month

(Story)