Say "No" to Uggs!
Indispensable Fashion Tips to Keep You Looking Great Below the Belt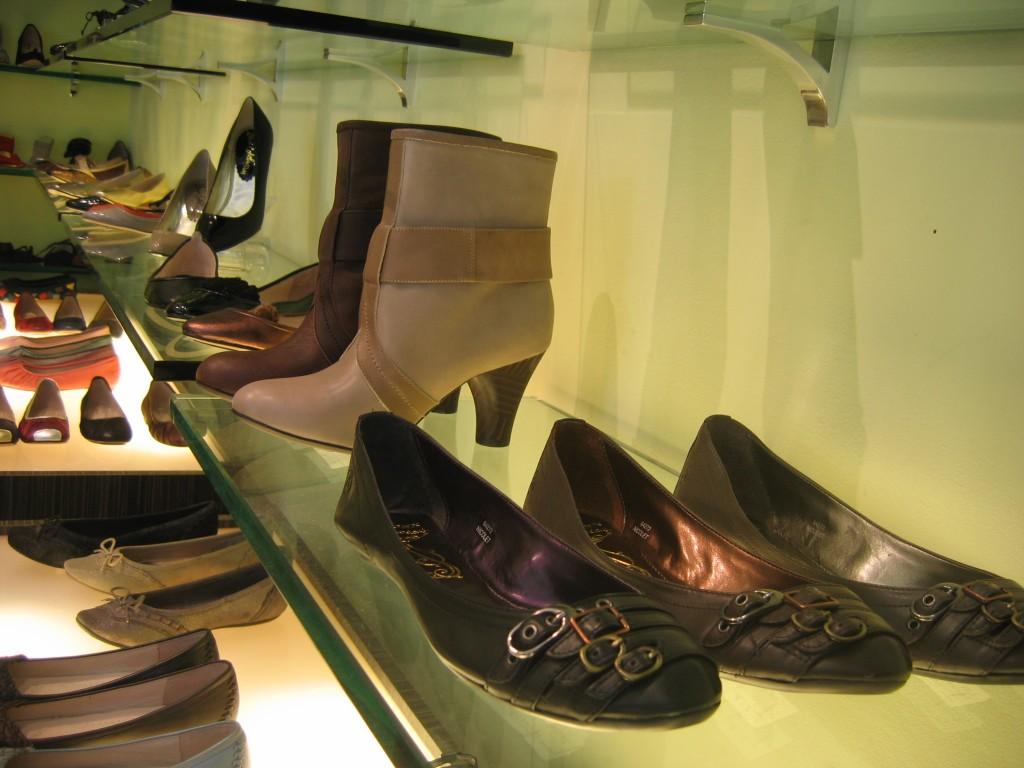 Published: November 15, 2007
The crisp autumn winds nip at the heels of the fall fashion premieres, rounding off October with L.A. fashion week in Los Angeles, Ca. The change in season marks the time to open your closets (and your wallet) and dress yourself for fall.
The wind tunnel of W. 59th St. and the fluctuating climates of Lowenstein make for a nearly perpetual state of sweaters and jackets, so for now, we will focus on everything from the waist down, navigating the world below your belly button to find something suitable for a Manhattan winter.
No matter what you do this season or what you buy, spare us all another long Ugg-filled winter. The world does not need another pair of glorified house shoes. Leave those homely little things where they belong: inside and at home, where no one can see them.
Touted as an Australian favorite, these once-simple little boots became fuzzy, furry, short and tall, a proverbial Starbucks menu, with varying colors and heights—even going so far as to add dangling fur balls.  Seeing as they offer neither arch support nor a water-shedding exterior, it seems that the only conducive setting for the boots would be a low-impact, low-moisture situation, or to provide shelter for the swollen feet of a woman in her third trimester.
If it's comfort you seek, look upon the wondrous world of riding boots. The equestrian trend is still going strong, saving you from a world of self-induced "shoe cankles." Now that you've left the wide, roomy world of Uggs, let's not get overzealous and buy a pair of too-tight riding boots. You should be able to stick three fingers comfortably inside your boot. This is imperative. Even if the foot bed of the boot itself is comfortable, the circumference of the boot will make wearing them miserable. Different shoes come in different diameters, so avoid the muffin top and keep searching until you find a pair that fits.
If you're not into hiding your shins and want to show off your calves, the wide world of ankle boots and platform shoes awaits. The spiked heel, which mars hardwood floors and requires careful footing, is out this season, replaced by a much more sensible chunk heel with platform to give everyone a few extra inches.
From dresses to jeans, get ready to remember your natural waist. High waists almost seem like a thing of the past; with jeans so low they hit the great divide of the gluteus maximus, prepare yourself for the belly-button-centric natural waist of yore.
If pants get you down, but you don't want to freeze, knit and patterned tights offer a much-needed break from a long season of American Apparel's accoutrement of spandex.
If you're tied to spandex leggings and think that gold lamé is a bond that cannot be broken, there is one thing to keep in mind: Buying a medium t-shirt when you normally wear a small does not a dress make. It makes a baggy t-shirt and a disconcerting view.  Wear something that actually covers you, even if you've already got on the latest bright pink leggings. Sometimes, spandex is not a good idea. Sometimes it is a very bad idea, and it's better to admit this fact and put on a pair of jeans with dignity.
A safe place to shop for shoes (there are no Uggs in sight) is Tani. Located at 131 W. 72nd St., they have a wide offering of shoes from classic boots to heels for whimsical of-the-moment numbers. Another West Side shopping alternative is the Co-Op at 2151 Broadway, which has every thing you'll need to clothe your lower half, from belts and shoes to tights and boots.
So next time you feel tempted to give into a pair of fuzzy-wuzzy Uggs, think of Nancy Reagan and "just say no."