Eli on Top of NFL but Still Looking Up to Peyton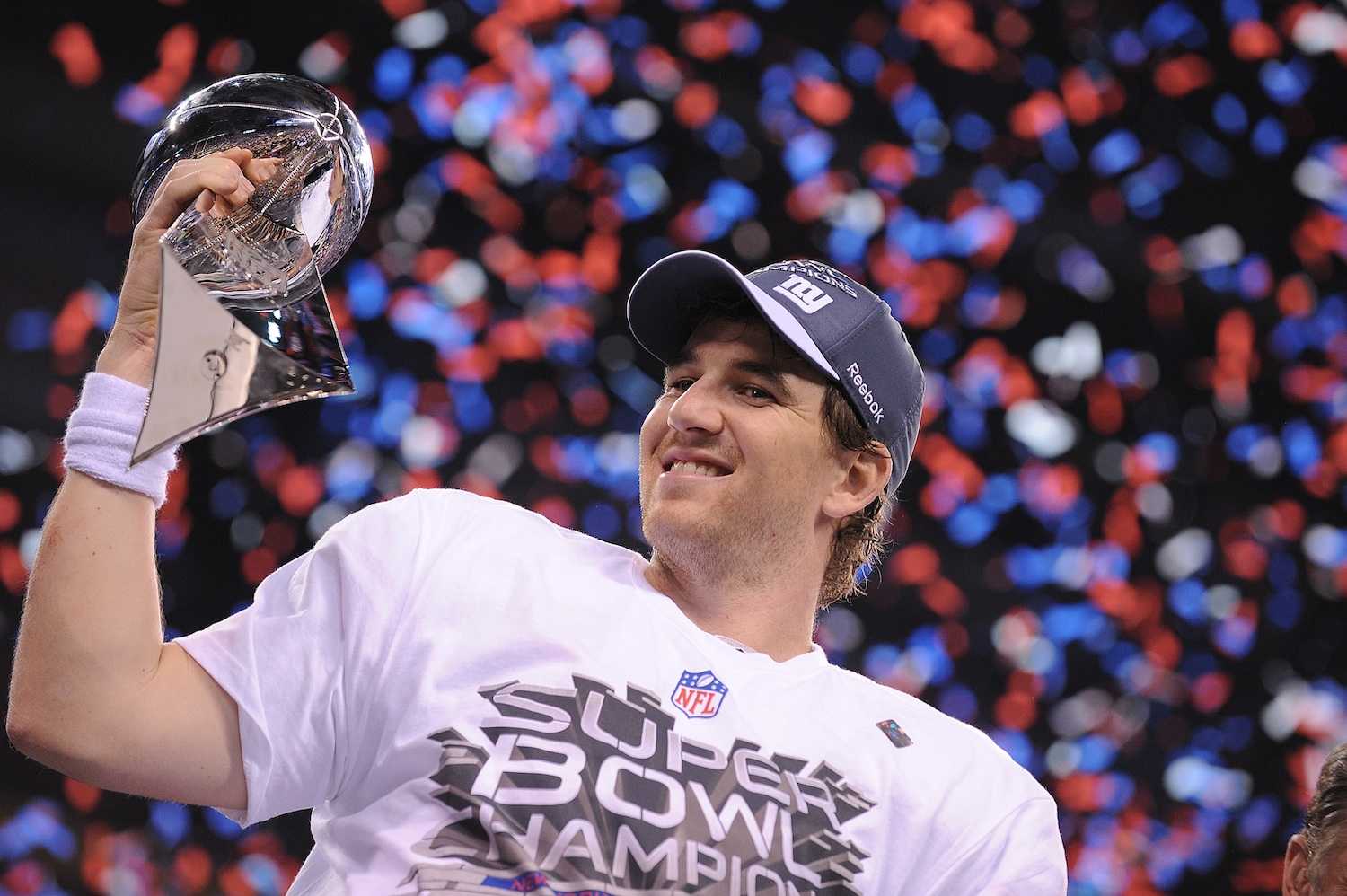 The 2011-2012 season in the National Football League has ended, and the dust is beginning to settle. Eli Manning sits on top, the reigning Super Bowl MVP, while his brother Peyton was unable to take a snap all year, and so the inevitable question has come up: Who is the better Manning?
It is an understandable debate. Eli has now surpassed Peyton in Super Bowl victories, twice defeating the Patriots, a team that has given Peyton fits over the stretch of his career. Eli plays in a bigger market, and the nature of his championships simply carries a greater dramatic magnitude. Eli has better playoff statistics when comparing each player's first eight seasons, especially considering that Peyton took nine years to win his first and only Super Bowl. Naturally, a case is going to be made for the younger brother as the better brother, but anyone making that case does so blindly.
We know that championships rule the day in the NFL. Terry Bradshaw (212 touchdowns, 210 interceptions) is in the Hall of Fame, and Donovan McNabb (234, 117) probably never will be. But maybe it is time that we step back from the trophy-clutching ways of discussing players in the NFL. After all, it is a team that wins a championship, and the best team doesn't necessarily have the best quarterback.
Eli has always had things that Peyton has not, including an above-average and sometimes phenomenal defense combined with a consistent running game. Since 2006, the year of Peyton's championship victory, the Giants have had a Top 15 defense four times, while the Colts have only had one twice. Moreover, the Giants average ranking in rushing yards per game in the same span is 11th, while the Colts are a distant 26th.
Perhaps the most telling fact about each player's relative value is the NFL Most Valuable Player scoreboard. Peyton Manning is the all-time leader in NFL MVPs won; Peyton won his fourth for his great 2009 season. Eli has yet to win the award
It doesn't get any easier for the younger brother when looking at the numbers. The statistics are heavily stacked against Eli. In his career, Eli has only twice posted a season passer rating above 90, while Peyton's season rating has only twice been below 90. By the end of Peyton's seventh season (Eli's in his eighth), he had broken the record for touchdown passes in an NFL season by tossing 49; Eli has never had more than 31. In fact, Peyton's career average touchdowns per season are just a half-touchdown below Eli's career high. Peyton's career completion percentage (64.9) is over six points higher than Eli's (58.4), and the former holds a much higher career passer rating (94.9) than the latter (82.1).
It is certainly possible that one day, Eli will stand firm as the better Manning. He is just entering the second half of his career, while some speculate that Peyton's career may be over. His playoff record is better, and there's no reason to believe he's slowing down any time soon. Eli might get there; he's just not there yet.