Restaurant Week in New York City: A Taste of the Sweet Life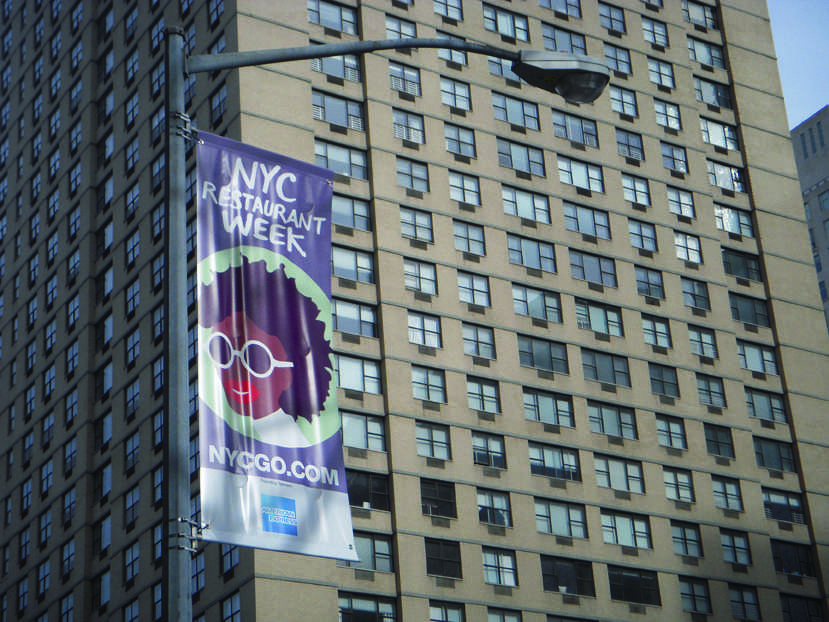 If you're a connoisseur of fine cuisine, then you already know about Restaurant Week. You already know that this is a week of 20 days and 320+ participating restaurants. You already know how to pronounce "prix fixe." And if you're that particular breed of connoisseur who really doesn't have the money to eat at fancy restaurants, you already know that Restaurant Week is the most wonderful time of the year.
Lunch is $24.07, dinner, $35. Not peanuts, sure, but if you're eating somewhere with a Michelin star, it's a steal. The real question, then, is "Where do I eat?"
Go to nycgo.com/restaurantweek, the promotion's operational home base, where you'll find a comprehensive list of participants and a handy tool that lets you filter them through a number of criteria. Most people seem to pick by how much the restaurant charges on a regular week. Restaurants with a price ranking of $$$$ got booked up much faster than the $$$ joints. You might also consider the food. You can filter by cuisine category—Greek, Seafood, New American, etc.—and by the meals offered (some restaurants exclusively serve lunch or dinner). Use the neighborhood filter to help you pick a restaurant based on how far you want to travel. Most importantly, nycgo.com interfaces with Opentable.com, allowing you to see if the restaurant has any room on the date and time you desire. Use this filter first.
Actually, there's another, more ultimately decisive filter: your date(s). It's a good idea to bring someone or three someones so that you may sample more of the restaurant's offerings. The drawback is that you must now agree on a restaurant.
My own set of filters lands me a table for two at Le Cercle Rouge, a Tribeca brasserie worth three dollar signs, around 8 o'clock on a Friday night. The place is lively and large. Up front, a bar (Formula 1 helmets on the top shelf); in the rear, a private room; and in the center, an emblematic red circle booth. A bleach-white tree canopies the dining area. The very French maitre d' asks for the spelling of my very American first name.
The waiter explains the prix fixe menu. The diner may choose one of three appetizers, one of three entrees, and one of two desserts. This format is typical of the Restaurant Week prix fixe menu.
There is also the issue of the wine list. Long and containing words with several accent marks, many inexperienced college students would find the task of selecting the appropriate wine from such a list a daunting task. Not I. "Bring me your cheapest bottle, sir," I say. As young people without full-time employment, we students are out of place in these restaurants. Act accordingly.
The appetizers arrive. I taste duck liver paté for the first time and enjoy it. The soup du jour is spicy and fishy, inexplicably served with a side of garlic butter. I overhear the suit-wearing foursome in the adjacent circle booth discussing their lucrative careers and various club memberships, typical patrons at this caliber of restaurant.
Then the entrees arrive. The hanger steak is sweet, tasty, tough. Its side of fries is expertly seasoned. The duck medallions come fairly rare and chewy and I think of how the peking variety at virtually any Chinese restaurant is incomparably better.
The wine is finished by the time dessert comes, but I can tell you with utter certainty that the chocolate mousse at Cercle Rouge is the world's best, sorry mom. I polish off the glass and sigh with content.
Such a night is a fractal of the Restaurant Week experience; not every option is a winner (see: the entree), but they all look good (see: this issue's photo feature), and there's always a chance you'll strike mousse.