Quinn Library Open 24 Hours During Finals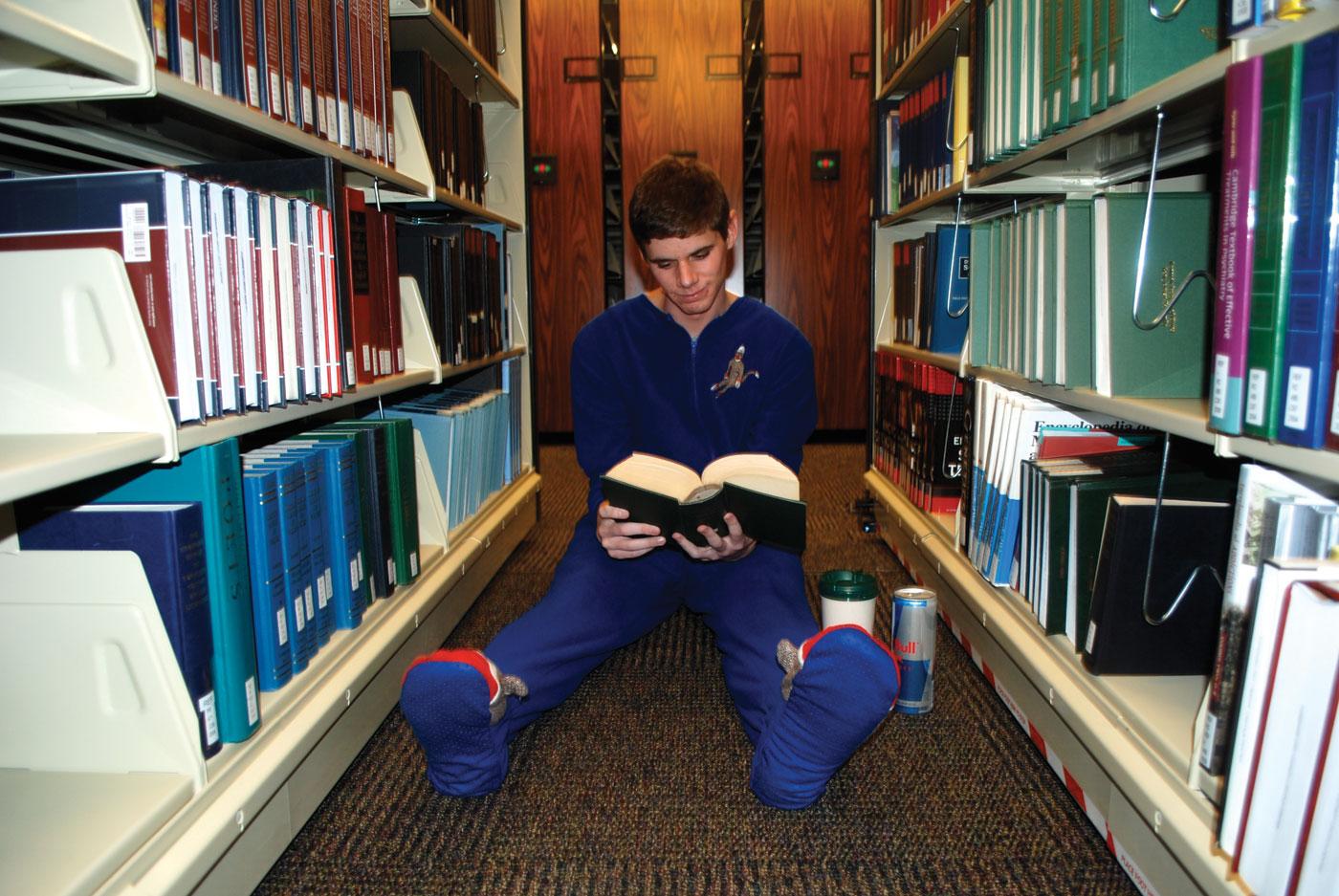 From Dec. 9 through Dec. 20, the Quinn library will be open 24 hours each day, giving students more time options to study for finals. Currently, Quinn's hours are 8 a.m. to 2 a.m. Monday through Thursday and 8 a.m. to 8 p.m. Friday. The change came because of an initiative proposed by Fordham College at Lincoln Center (FCLC)'s United Student Government (USG).
"It's something we tried to do two years ago and [the library] said they didn't have the funds," said Ryan O'Toole, FCLC '12 and president of USG. In response to what USG felt was a student need, representatives from the club set up a meeting with Linda LoSchiavo, director of Quinn Library, asking for longer hours. This year, the request was granted.
O'Toole said that students have wanted extended Quinn hours for a while, and fixing this issue is something USG had been looking to improve for the past few years. In 2009, USG worked to get the library open until 2 a.m. during finals week.
"We feel, ideally, that it should be open 24/7 all the time," O'Toole said. "That's the goal."
During the extended days, a security guard as well as student worker or library attendant will be monitoring the library. O'Toole said USG and Quinn Library are mainly looking at student traffic from 2 a.m. to 8 a.m.
"In terms of success, I'm hoping we get at least 100 or more people during that period of time," O'Toole said. "My real hope is that it becomes a permanent thing." During the longer hours, library staff will be tracking student traffic and providing USG with updates.
This option is attractive for some commuters who may wish to stay late or arrive early to campus to study. Daniel Grossbaum, FCLC '13 and commuter from the upper west side, said that he looks forward to flexible library times and plans on coming to Fordham during the mornings around 7 a.m.
"Since it will be open early in the morning, I can come before classes and after," Grossbaum said. "I find the library easier to study in than my apartment—there is less distraction."
Other commuters, however, are not as enthusiastic about Quinn's hours. "It's not a big deal," Fannie Wu, FCLC '12, said. "I just go home after class. The fact that it's open at 2 a.m. doesn't really affect me because I'm not going to be here."
Andrew Lew, FCLC '13 and also a commuter, agreed. "I haven't been to the library since freshman year," Lew said. "It gets noisy during finals week and a lot of times people I know will come up to me and say hi and it's distracting."
For residents, the library is a draw because the study lounges in McMahon don't have the printers, computers, reserved books, DVDs and a large, quiet areas like those in Quinn.
Diana Bertuzzi, FCLC '12 and McMahon resident, said that this is something that's "really necessary" during finals times.
"I have access to computers and the books in the library, which I need for my finals," Bertuzzi said. "Also, it's more structured. I focus more there than if I'm in a study lounge."
Bertuzzi, who's taking five finals, said she will probably be in the library from 7 p.m. until 4 or 5 in the morning.
The success of this USG initiative will lie in the numbers—if a numerous students take advantage of these early morning hours, it could pave the way for future changes in Quinn hours of operation.