Glockenmeier Doubles Up on Weekly Awards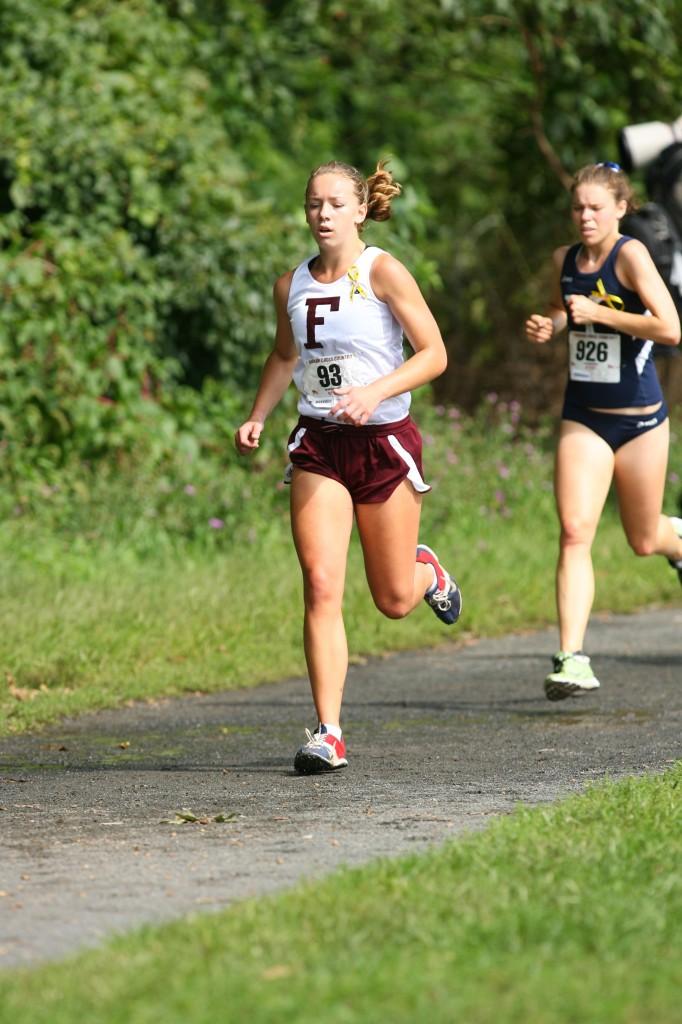 Six weeks into her first cross country season, Fordham runner Sarah Glockenmeier, Fordham College at Rose Hill (FCRH) '15, has already started piling up accolades, winning back-to-back Atlantic 10 (A-10) Rookie of the week awards.
"The Fordham coaches had high hopes for the recruiting class that they brought in and told us that this could be one of the best running years Fordham could have," Glockenmeier said. The coaches seem to have been right on the mark with the early success of Glockenmeier. Glockenmeier has quickly and comfortably stepped in to play a substantial role on the team. Her times have consistently placed her in Fordham's top five runners and those in the top five are the only ones whose scores matter for the team.  In one of her best performances of the season. Glockenmeier was the top rookie female finisher at the St. John's Fall Festival, finishing in fourth place overall with a time of 14:31.22 in the 4K race.
For Glockenmeier the transition from high school to college sports has not been an issue because of assistance from her team. "My transition to the Fordham team has been great," Glockenmeier said. "The team is extremely welcoming and friendly. It's not a hierarchy of upperclassman. Everyone is there for you on and off practice. They helped me with some roommate issues and are always willing to help with schoolwork."
Her transition from Mt. Saint Mary Academy to Fordham has been much easier than she expected. She said that the competition has only made her better. "Mount Saint Mary Academy is very small so there weren't many people for me to train with my senior year," Glockenmeier said. "Coming to Fordham, I have so many people to run with and push myself to be with at practice that it has helped my training immensely."
For many people walking the distances that cross-country athletes run would be very strenuous and nearly impossible, but Glockenmeier sees it as a much more calming activity. "I often joke that running is my free therapy," Glockenmeier said. "It helps me stay focused and de-stress. Running also helped me with my college decision."
Glockenmeier has set some fairly lofty goals for herself. The freshman hopes to lower her 5K time to less than the 18 minutes, which would be quite the accomplishment, as her last time in the event was 19:15. If Glockenmeier and the rest of Fordham's cross country team continues to progress as expected they'll be fielding a very good team down the line. "Fordham is going to be a force to be reckoned with both on the men's side and the women's side," Glockenmeier said.
Glockenmeier and the cross country team will take part in the A-10 Championships on Oct. 29 in North Carolina and will follow that up with the Bad Boy Classic in the Bronx on Nov. 5th, as she caps off her very promising freshman season.