McMahon Hall Residents Weather the Storm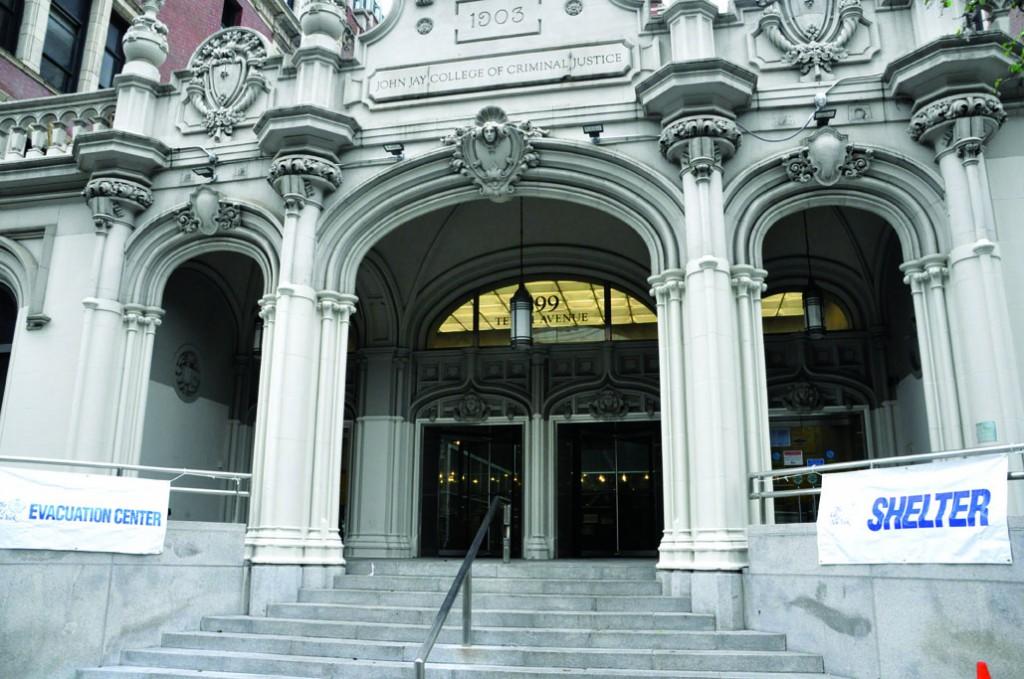 With the swift and relatively uneventful passing of Hurricane Irene through Manhattan, Fordham College at Lincoln Center (FCLC) residents were relieved to find themselves unaffected by the storm. Most students slept through the worst part of the hurricane and awoke to a gray and breezy day.  A mixture of university bulletins and student caution ensured that residents approached the situation in the safest way possible to avoid any worst-case scenarios. Ultimately, students felt that the storm's intensity in New York City was overestimated, but were glad they felt prepared for potential danger, nonetheless.
Some students spent their time as they would during a routine snow day, minus the snow. They stayed in, relaxed, checked a few movies off their list and rode out the storm from the comfort of their beds. Overall, they were tranquil.
Holly Hughes, FCLC '12, said, "There hasn't been a part of this that has been scary. I might have slept through the worst of it, but the fact that I slept through it means it wasn't that scary. I think that Fordham did a good job; I know that we had a generator that was ready and the number of emails, texts and voicemails I received from the school meant we were kept informed. We were in a good location, too.
I did some arts and crafts, and got some rest. I watched some movies and connected with friends. It was kind of like a snow day, but I think a snow day would involve more sledding."
Connie Lee, FCLC '15, took advantage of the city shutdown by getting some extra rest. Lee said, "I slept some more. I didn't think it would be like, 'Oh, God, the windows are being blown in and crushed.' Everyone at home [in New Jersey] was thinking it was the end of the world because the power was out. I was just taking a nap. Honestly, I've just been sleeping the entire day."
Despite their calmness, students heeded the warnings from the media and the University, and prepared for the worst. Like most of the city's residents, students went out and bought enough supplies to ride out the hurricane. Once the storm passed, however, they felt their purchases were unnecessary.
Jaime Rodriguez, FCLC '14, was surprised to see the empty shelves at the grocery store. "I stocked up on canned goods," said Rodriguez. "At Whole Foods there was pretty much nothing left, so that was a shock."
Several students ended up not using the supplies they bought for the occasion. Maddy Chambers and her roommate, Caitlin O'Kane, both FCLC '14, were among those who made unnecessary purchases. Chambers said, "We ran out and bought water. We have yet to drink any of it."
Jing Li, FCLC '15, said, "I'm not going to go outside today, because I already bought a lot of food. I don't want to be blown away."
Sean Bowden, FCLC '13, took his preparations a step further and packed a survival kit in the event of an emergency evacuation.
Bowden said, "I packed a bag just in case we needed to leave. I had a change of clothes, food, water and medical supplies. I probably would have gone to John Jay [College of Criminal Justice, one of the city's evacuation centers]."
Despite feeling that Hurricane Irene's impact on the city was overestimated, students agreed that the precautions taken were necessary steps to ensuring safety during an unpredictable storm.
Hughes said, "I've been through hurricanes where we've actually lost power and got rained out, but I've also been through hurricanes where a chair fell over and that was it." Hughes, who is from Houston, Texas, has experienced several hurricanes and acknowledged that it's always best to prepare for the worst.
Bowden was not worried about hurricane's impact on McMahon Hall and other buildings in the area. He said, "I have family in Miami.  It's a lot worse being on the ground, than in a concrete apartment building. You don't have to worry about a tree coming through the roof of this building."
Like Hughes, Bowden agreed that one could never be too prepared for a natural disaster. He was satisfied by Fordham's preparations in the event of a catastrophe on campus and said, "I think Fordham couldn't underreact, because people would have been up in arms. It's better to overreact."