How My Summer Became a Superhero and Sci-Fi Adventure
The astounding amount of content from Marvel, DC, Disney, Warner Brothers and Amazon taught me that anyone can a hero
Warning: Major spoilers for all of the films and TV shows mentioned in the article.  
Compared to the stagnant year of new movies and TV shows that was 2020, the summer of 2021 felt like a renaissance for the superhero and science fiction genres. 
The 2020 pandemic disrupted many aspects of society, but one of them was the entertainment industry. After entertainment companies delayed the release of many movies and TV shows that fans were anticipating in 2020, the summer of 2021 made up for the lack of new content — every week, I looked forward to the debut of shows and movies that Marvel, DC, Disney, Warner Brothers and Amazon released on their streaming platforms. It was a great time to be a superhero or science fiction fan. 
While you may be expecting another review from me about a superhero movie or TV show, this time I wanted to reflect on how I was impacted by the superhero and sci-fi content I watched this summer. I wasn't expecting to be greatly impacted by the movies and TV shows, but the creators found a way to immerse me in these superhero and intergalactic stories from the safety of my home. So I guess you can say this is a thank you letter to the creators of the shows and movies for helping me make my summer really great. 
I will walk you through my adventure across these stories and explain my takeaways from them. Let's start from the beginning. 
'Invincible'
At the start of the summer, I came across this animated superhero show on Amazon called "Invincible." I heard a lot of great things about the show from my friends, so I was eager to watch it. This wasn't a superhero from Marvel or DC Comics, so I was interested in seeing a new approach to the superhero genre. 
Throughout the show, I was inspired by the main character Mark Grayson, also known as Invincible. The character always had the mindset of doing the right thing. His confident and witty personality reminded me of all the superheroes I grew up with, such as Spider-Man and the Flash. Through his constant struggles as a superhero, he reminds himself that he can not give up on anyone or anything. Even though physically he can be injured, his heart and morals are what make him invincible. 
That is the person I want to be. Throughout my life, I was taught to help as many people as I could no matter what. Seeing a character like Mark carry those morals further motivated me to continue helping others and spread positivity. In the season finale, Mark chooses to protect the people of Earth and his loved ones, instead of helping his father conquer the world. This choice showed me that Mark is truly a good person. I would say the same for a lot of the superheroes I read in comics or watched in movies throughout my life.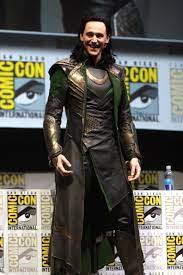 'Loki'
After watching the amazing first season of "Invincible," Marvel released their next Disney+ original series, "Loki." As you may have seen from my review of the first episode, I found the show to be some of the best content from Marvel Studios. My initial thoughts about the show still apply for the rest of the season. Watching this show at three in the morning every Wednesday in the comfort of my bed was always something to look forward to, even if I had to commute to New York City a few hours later for class. 
I loved how this show transformed one of my least favorite characters in the Marvel Cinematic Universe into a beloved character. Seeing Loki's redeeming qualities, such as helping his female doppelganger Sylvie stop the Time Variance Authority, made me learn to love him. It also reinforced the idea that people can change for the better if they are given the opportunity and have the right support along the way.
'Superman and Lois'
The next show I watched this summer was a series on the CW called "Superman and Lois." While the CW is reputed to have bad or mediocre shows, this show is amazing — or, I mean, super — in many ways. As Clark Kent meets Lois Lane for the first time, we see how he is very down-to-earth and cares about everyone, especially as Superman. I found myself relating to Clark throughout the episodes because of his caring and awkward personality, especially when talking to Lois. 
Before this show, I was having doubts about myself since I realized some people took advantage of my so-called "caring" and "joyful" personality. Watching this show helped me understand that experiencing negativity should not stop me from being a good person. Clark uses his Superman identity to be a beacon of hope and positivity for all people, and this is the person I want to be. My friends, family and the show gave me reassurance that I should not change who I am. 
The story's themes of family and redemption helped me quickly connect with the characters and hope for the best throughout their adventure.
'Star Wars: The Bad Batch'
Moving to a galaxy far far away, I watched "Star Wars: The Bad Batch" throughout the majority of the summer. After a few months of dealing with the pain from the "Star Wars: The Clone Wars" finale, the story from the series and prequel films continued, and I was not disappointed. 
Watching a new episode every morning and talking to my friends about it afterward was always so much fun. The focus on family and taking care of each other during a time of crisis was very heartwarming and reminded me of similar moments throughout "The Clone Wars" series. In particular, the adventures that the Bad Batch went on to escape the Galactic Empire always taught viewers to stay positive, even when all hope seemed lost.
'The Suicide Squad'
At the beginning of August, I watched the movie "The Suicide Squad" on HBO Max. While I wasn't the biggest fan of the 2016 film, this soft reboot film changed my perspective of DC once again, similar to "Zack Snyder's Justice League." Throughout the film, I was fascinated by the story and cinematography by director James Gunn. 
The story's themes of family and redemption helped me quickly connect with the characters and hope for the best throughout their adventure. The film reminded me of my first time watching "Guardians of the Galaxy," not only because it's from the same director but also because the heart from that film is very apparent in this one. There were many moments during the film that made me happy and anxious to see how the movie ends. It was definitely a great experience, and I consider it to be my favorite movie of the year thus far.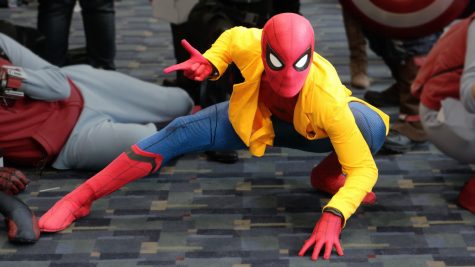 Continuing the Adventure
As this summer comes to a close, the "Spider-Man: No Way Home" trailer just debuted online. Many fans, especially myself, have been waiting for this trailer since the beginning of this year. Now, Sony Pictures and Marvel Studios have released the first look at the film, and watching this trailer brought back so many childhood memories. 
In particular, the last minute of the trailer reminded me of Tobey Maguire and Andrew Garfield's Spider-Man movies and how much they have impacted my life. Each film taught me the importance of responsibility and how being a good person can make the world a better place. Also, the tease of Green Goblin, Electro and Doc Ock's return added onto the nostalgia. Hearing Alfred Molina say "Hello Peter" gave me goosebumps considering how long it has been since we've seen his character. 
I see this movie as a thank you film to all Spider-Man fans and how much the character has impacted our lives, including myself. The opportunity to see Tom Holland's Spider-Man meet characters from previous adaptations is very satisfying and reminds me that it's a great time to be a Spider-Man fan. From this trailer and all the rumors that have been circulating around this film since last year, this is definitely my most anticipated movie of the year.
This summer was a jam-packed adventure, filled with superheroes and science fiction, and it has been an amazing ride. I can't wait to see what else is in store. 
The ability to see myself in the characters from each movie and TV show formed my summer adventure. What each character all had in common was their willingness to do the right thing, and these characteristics inspired me to follow them and be more confident in myself. 
I want to remind readers that anything can have meaning. Whether it's by seeing a movie, watching a TV show or listening to your favorite songs, think about how they've impacted your life. From there, you can start your own adventure. 
Leave a Comment
About the Contributors
CHRISTIAN MADLANSACAY, Podcast Host
Christian Madlansacay (he/him), FCLC '23, is a podcast co-host at The Observer. From New Jersey, he is double-majoring in mathematics and computer and information sciences and minoring in film and television. In his spare time, Christian enjoys watching Marvel movies and sci-fi shows, listening to pop music and reading comic books.
ROXANNE CUBERO, Layout Editor

Roxanne Cubero (she/her), FCLC '22, is a layout editor at The Observer, where she previously served as creative director. She is pursuing her Bachelor of Fine Arts in dance and new media and digital design. She was supposed to graduate in the spring of 2022, but due to an injury — and her undying love for The Observer – she's back for another semester. Roxanne can't think of things she's doing while she's not in The Observer office, because she's always there.