A Rose Hill Survival Guide
The tips, tricks and Hail Marys needed for a Lincoln Center student to thrive and survive
You think that Arthur Avenue is named after the aardvark, Mugzs is a coffee shop and that Rose Hill is a set in "Bachelor in Paradise." You're a Lincoln Center student, and you desperately need my help. 
For Lincoln Center students accustomed to the rats, cars that don't care if you live or die, and the permanent gray tones of Manhattan, Mars might be a more familiar place than our (much more well-known) counterpart campus in the Bronx. 
While it is a Lincoln Center tradition to poke fun at our Rose Hill counterparts (to make up for the infinite number of times we have to explain that yes, Fordham does actually have a Manhattan campus), there comes a point where even the most Midtown-clinging student has to go upstate. 
Whether it be for class, to check out the Botanical Gardens or for an (obviously non-alcoholic) night out, the moment of cross-campus reckoning can arouse feelings of fear, anxiety and confusion in even the snarkiest of New Yorkers, which is where I come in. 
I've assembled the best advice and recommendations for Rose Hill and the area surrounding it, built for non-natives. Take a look, and I'll catch you on the Ram Van. 

Hang Outs and Study Spots
The three best study spots at Rose Hill for the Lincoln Center student between classes are the library, the basement of Keating and Eddies Parade. While Quinn Library is charming in its boxy and compact nature, I have to admit that Walsh Library is everything you imagine a college library would look like. It's like Hogwarts, but minus the students and the transphobia. With three floors and seemingly endless rows of study carrels, it's an easy place to get lost. 
The basement of Keating is a personal favorite as comfortable chairs and a chill environment make it easy to get work done, and it's adjacent to Rose Hill's Visual Arts Complex where student projects are on display. Eddies Parade, on the other hand, is a great place to have lunch or bask in the sun in nice weather, but it is important to note that you will face competition, both from fellow Rose Hill loungers and from different Fordham events. There's nothing quite like almost accidentally walking into an ordination. 

Food
If you're looking for dinner in the neighborhood, my personal favorites are Taqueria Emilio 2 (whether Taqueria Emilio 1 exists is the subject of legend), Last Call Bar & Grill and Full Moon Pizzeria. While many things can be overhyped, one place isn't: Pugsley's Pizza. The pizza is at actually "not insane New York City prices" and is actually good. 
One of the great injustices of the universe is that Rose Hill has approximately quadruple the food options of Lincoln Center, including a Starbucks. If you have a meal plan, you can use your swipes and make meal exchanges. The biggest eating locale is the Marketplace (which cool kids call "The Caf"), the equivalent of Lincoln Center's Community Dining Hall. The three most important things about it, in order: the food is roughly the same quality, there are far more options and I once saw Fr. McShane there double-fisting two slices of pizza sophomore year. Please believe me. 
The Starbucks is incredibly popular because it accepts DCB, so expect a long wait. I stood there for 40 minutes with a friend waiting for our orders, lost in conversation, before we realized that we had been there for, well, 40 minutes. Either subject yourself to suffering, or order ahead on Grubhub, where you can pay with a credit card or DCB. 

Student Benefits
No, I'm not talking about the bars. While Lincoln Center students get to make the Met and the American Museum of Natural History their playground, the area surrounding Rose Hill has two attractions within walking distance that feature benefits for students: the New York Botanical Gardens (NYBG) and the Bronx Zoo. 
The NYBG sits directly across from Rose Hill's main entrance, and for several years now, Fordham University and NYBG have struck a deal that allows Fordham students and staff to access the grounds for free in exchange for overflow parking at Rose Hill. While this deal ground to a halt temporarily in 2018 due to contract disagreements between the two institutions, the agreement was restored and stands in 2021. 
Because of the pandemic, NYBG recommends timed-entry tickets purchased online. However, to take advantage of the Fordham deal, you cannot buy a ticket online and must go in-person. Bring your ID, and go at a less crowded time for guaranteed admittance. If you're some sort of garden-going maniac, I'll point out that the NYBG website says that this free admittance is only usable once a week. 
Access to the Bronx Zoo is a little trickier. Students craving wildlife outside of the Fordham raccoons have to use the code "NYCCOLLEGE" to purchase timed entry tickets in advance, and bring their ID with them to the zoo. 

Wildlife
The best fauna, however, can be found right on campus. Fordham has stray cats roaming the green, but you need to be extremely lucky to catch a glimpse. Your best chances are by the library (they like to emerge from the hedge when you least expect it) or by Murray-Weigel Hall. If you are lucky enough to find one, take a note that you can get in approximately three pats before you are testing their patience. 
Fordham raccoons, on the other hand, are much more elusive to spot. The only time I've ever seen them is by the bushes in front of the athletic stadium at dusk. It felt like a fever dream, and I felt like I was invading their privacy by saying hello. 
Perhaps surprisingly for New York City, I've never actually seen a rat at Rose Hill. 

Transportation
In no traffic, a trip to Rose Hill takes around 30 minutes, but can take over an hour depending on how much the universe hates you any particular day. (The most recent record is seven hours during a snowstorm in 2018.) Budget at least one hour to get to class. 
The one thing to know about the Ram Van is the Hunger Games that emerges around seating. Do not ever, ever, sit in the back, unless you would like the tumult of a roller coaster ride but without any of the space to raise your arms to scream. The closer you sit to the Ram Van driver, the better your experience will be.
Honestly, unless the MTA is giving you a personal sponsorship, just take the Ram Van like the plebe you are.
Some LC students declare themselves too bougie for the Ram Van and pursue other options. To get to campus by subway, you can either take the D train to the Fordham Road station, or the 4 train if you hate yourself and want to walk even longer. It's around a 10-15 minute walk to campus, depending on how much you love jaywalking. Honestly, unless the MTA is giving you a personal sponsorship, just take the Ram Van like the plebe you are. 
If your name is Jeff Bezos, you can take the Metro-North from Grand Central.

Nightlife
The three most famous bars by Rose Hill are Howl, Mugzs and Barnyard. You'll find them on social media as students document their flaunting of COVID-19 regulations, or around 10 minutes from campus by foot. 
As a proper Jesuit student pursuing an education, this is a subject I would know nothing about. I've heard that all of the bars are set to close because of how rarely students attend them, too busy with socially distanced Bible study instead. Unlike one of these bars, there's room for not only Jesus but the Holy Spirit as well. 
View Comments(1)
About the Contributors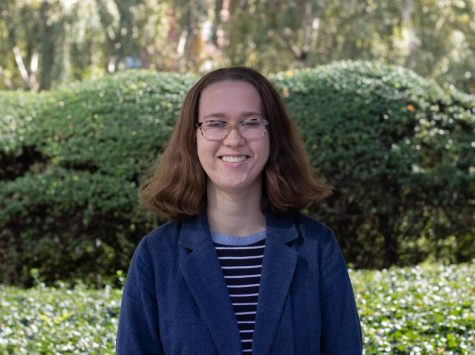 GRACE GETMAN, Former Managing Editor
Grace Getman, FCLC '22, is the managing editor for The Observer. A dual urban studies and environmental studies major, she likes trees, buildings and trees on the top of buildings (jury's out on buildings on top of trees). Previously, she worked as an editor in the Social Media and Opinions sections.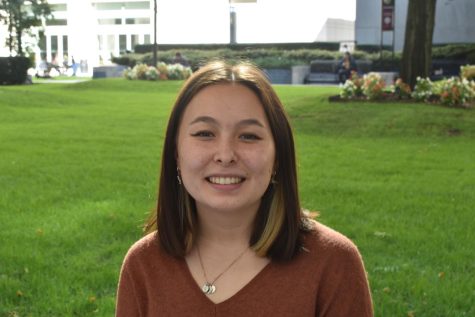 MADDIE SANDHOLM, Former Managing Editor
Maddie Sandholm (she/her), FCLC '23, is the former managing editor at The Observer. She is a new media and digital design and visual arts double major. If she's not in The Observer office, you might find her drawing, playing guitar or playing Stardew Valley with her sisters. Previously, she worked as a layout editor.