Sneed's Career Day Gives Fordham Football First Win of New Campaign
Rams look confident on both sides of the ball in first game at home in almost two years, defeat Colgate 40-8
The Fordham football team earned its first victory in dominant fashion on Saturday, April 3, romping the Colgate University (CU) Raiders 40-8 in its first game back at Jack Coffey Field in the Bronx.
It had been nearly 500 days since the Rams took their home field to battle, and the pent-up energy was evident in this week two matchup. Colgate's last visit to Rose Hill was on Nov. 3, 2018, when the Raiders mowed down the Rams 41-0. Call it a revenge game, but star quarterback Tim DeMorat, Fordham College at Rose Hill (FCRH) '22, and his teammates were not going to let that happen again, especially at their home opener.  
In the past, Fordham's defense has been responsible for some high-scoring defeats, but that was not the case today, as the turnovers were plentiful. The defense was stingy early, forcing the first of seven turnovers on Colgate's very first drive when defensive back Stephen Williams II, FCRH '23, picked off Raiders quarterback Grant Breneman, CU '21, on his first pass attempt of the game. The interception led to a one-yard rushing touchdown for DeMorat as the Rams took an early lead five minutes into the matchup.

The scoring would not stop there, nor would Fordham's defense. Just five minutes later, Breneman would be intercepted again, this time by Fordham's defensive lineman Jeremy Imperati, FCRH '21, who would take it to the house and put the Rams up two touchdowns after one quarter of play.
The second quarter was much of the same, with DeMorat punching in his second rushing touchdown of the game. Meanwhile, the Rams' defense came up big once again, forcing several stops on fourth down on the way to a 21-point shutout going into the break. 
An abysmal start for the Raiders helped Fordham keep its momentum going in the second half. Fordham forced Colgate's fourth turnover when running back Jaedon Henry, CU '24, fumbled and Williams II recovered. Fordham took advantage immediately, answering with a 35-yard field goal try that added to their lead.
A few minutes later, Colgate got into the end zone for the first time, scoring its only points of the game with the help of a sneak play by Breneman, paired with a two-point conversion passing play to give them eight points and prevent the shutout. 
The final frame went on to be the Rams' highest-scoring quarter of the game as they put up 16 points to cap off the runaway victory. A pair of rushing touchdowns from senior running back Trey Sneed, FCRH '21, added to the offensive onslaught, but the defense would not be silenced. Fordham added two more interceptions to its turnover total, giving them seven in the game. More importantly, a late-game safety capped off the dominant afternoon, sending the Raiders home with little success to show for their week two battle.  
While DeMorat is normally the shining star and centerpiece of the team's offensive attack, Fordham looked to its ground game in this contest, and it paid off. DeMorat was still successful through the air, completing 22 of his 31 attempts for 274 passing yards, but he was arguably more successful running the ball, where he was able to deliver two of Fordham's four offensive touchdowns.
The other pair of scores also came on the ground, but from Sneed, who led the Rams' offense on Saturday, collecting 93 yards and a pair of touchdowns on 23 carries to go along with 62 receiving yards on five receptions. His 93 rushing yards were good for the second-most in his collegiate career, while his receiving yards set a new career-high for himself in that category. 
The Rams will look to repeat this success as they travel to Lewisburg, Pennsylvania, to take on Bucknell University in their finale of this shortened Patriot League season next Saturday.

About the Contributor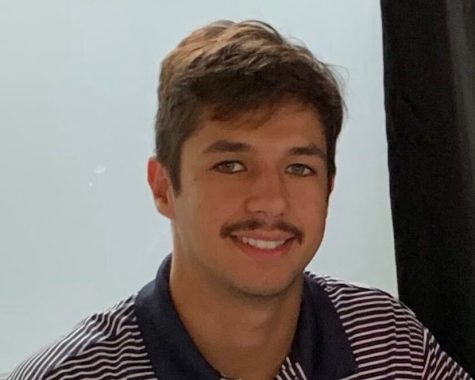 NIKO KONSTANTELLIS, Staff Writer
Niko Konstantellis is a junior finance major from Mahwah, New Jersey, with a passion for sports. Writing for The Observer since his sophomore year, Niko has become one of the top writers in the sports department. When he isn't writing about Fordham Athletics, Niko enjoys polishing up on NBA statistics leaders and perfecting his checkers skills.