Rock Star Rams: Fordham Artist Juicetin Releases New Single 'Let You Go'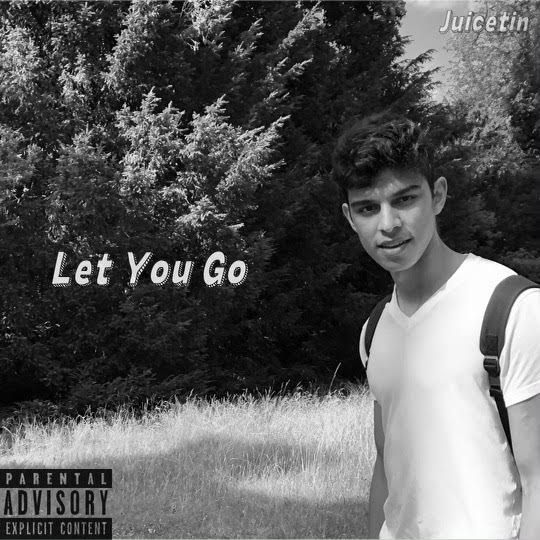 Juicetin, we have a problem…
Justin Stuhr, Fordham College at Lincoln Center '22, known by his stage name Juicetin, released his new single "Let You Go" on March 26. The 20-year-old artist found musical inspiration during quarantine after returning home to his family in Berlin, Germany. Juicetin released his first track, "By My Side," in April 2020 and has since released six additional tracks.
"It all just happened pretty quickly," Juicetin said of his latest song. He described the songwriting and recording process as easy and quick, only lasting two weeks. "Everything clicked — that feeling is so insane!" he said. He also noted that his friends (his most trusted critics) consider the single to be "the best one so far."
Inspired by a breakup in his personal life, Juicetin's "Let You Go" chronicles the emotional aftermath of losing someone. The artist lets his voice freely flow over the song's driving, rhythmic beat and a simple set of notes. His echoing voice exudes the anguish and desperation apparent in the lyrics. At one point on the track, Juicetin asks, "Love is a game so cruel; / Why'd I have to lose it to you?"
Though its lyrics surfaced out of heartache, Juicetin named "Let You Go" as one of his favorite projects because "it was the first time my younger brother and I really collaborated and made something happen together." 
"Music is kind of like therapy for me. I'm a psych major, so I'm learning how everyone needs to find a way to deal with certain situations and work through them. Music is my way of doing that." Juicetin
Returning home during the COVID-19 pandemic helped Juicetin and his younger brother, Jonah, rekindle a creative collaboration. "We're both pretty musical. We're trying to be a duo and get our music out together," he said. "We built our own little studio with some speakers and nice microphones. We kept making beats, messing around, seeing what worked and what didn't."
"I feel like quarantine was a good time to release music because everyone was sitting around doing nothing," he continued. "People are trying to find new stuff to listen to because they're playing the same music over and over. I thought it was the perfect time to put some stuff out."
Juicetin even released what he called "a quarantine song" titled "Sugar Melon Plum" in which he laments over being bored in isolation and missing his friends. "I kind of make fun of the whole situation," he said. "I'm 'stuck on FaceTime and I just want some real face-to-face time' is one of the lines. I was just having fun and trying to bring some good vibes into a pretty dark time." 
Juicetin's song "For You" was born out of a conversation he had with a friend during quarantine. "We talked about how life seems pointless right now and it's really hard to keep going," he said. Juicetin wrote the slower-tempo piano ballad "for that person, so they know that I'm there for them if they ever need to talk."
"I usually try and talk about my experiences or how I feel in my songs," Juicetin said. "Music is kind of like therapy for me. I'm a psych major, so I'm learning how everyone needs to find a way to deal with certain situations and work through them. Music is my way of doing that."
Juicetin remembers being infatuated with music since childhood. In school, he participated in choir and spent lots of time listening to a variety of hip-hop and rap artists. Now, it feels full circle for him to be experimenting with his own sounds. "It's always been my dream since I was young to be an artist," said Juicetin. For the musician, the process of creating music is bigger than any possible success. "Even if there's not a lot of response, I don't care," he said. "It's become a part of my life, so I'm going to keep doing it for a long time."
When asked about the inspiration behind his unique pseudonym, Juicetin credited his friends who adjusted the infamous line "Houston, we have a problem" for him. "I liked the way it sounded, so it stuck," he said.
Fans of Juicetin can expect to see more of his name in the future. "My brother and I are kind of working on an album, maybe an EP soon," he said. "We have three or four songs on the way, and we're working on more. We'll see what sticks and what we like by the end of the year."
"Let You Go," along with Juicetin's entire discography, is available on all streaming platforms, including Spotify, Apple Music, YouTube and SoundCloud. Information on his latest releases and music updates can be found on his Instagram account, @juicetinofficial.