14 Romcom Movies For Every Valentine's Day Mood
Find the perfect rom-com for however you're celebrating Valentine's Day
Valentine's Day is coming up and everyone has different feelings about it, especially in these uniquely strange circumstances. 
Whether you're single, with a partner, far away from your partner or just on the lookout for a specific kind of romance movie, there's something for you on this list.
Enemies to Lovers: "10 Things I Hate About You" 
This '90s remake of Shakespeare's "The Taming of the Shrew" follows two sisters, Kat and Bianca. Because Bianca can't date until Kat gets a boyfriend, she plans an elaborate plot to find a boyfriend for her sister, and this is where Patrick, played by the late Heath Ledger, comes in. The real beauty of the movie is watching Kat and Patrick peel back the layers of their tough personas to fall for each other. "10 Things I Hate About You" is arguably one of the best executions of the enemies-to-lovers trope. 
Crushing on a Celebrity? "Notting Hill" 
Considering the myriad of '90s rom-coms Hugh Grant and Julia Roberts were each in, it's no surprise that they ended up playing a couple in one of them. Grant plays a shy, awkward indie bookstore owner living in Notting Hill. When Roberts' Anna Scott, a famous Hollywood actress, comes into his shop one day, it changes his life forever. 
Roberts' quiet confidence and Grant's clumsy demeanor make for the perfect combination as we watch them navigate issues including dishonesty and being in the spotlight. You can't help but swoon when Roberts recites her ever-quotable line: "I'm just a girl, standing in front of a boy, asking him to love her."
Wholesome Teenage Romance: "To All the Boys I've Loved Before" 
Has your little sister ever sent out your secret stash of letters to your crushes, inevitably leading one of them to fall in love with you? Probably not, but "To All the Boys I've Loved Before" exemplifies some of the sweetest parts of teenage romance — from wondering if the feeling is mutual to that first kiss. Watching Lara Jean Covey and Peter Kavinsky's fake romance become real is sure to leave you feeling satisfied. 
Escapist Romance: "Crazy Rich Asians"
An aesthetically pleasing movie with an all-Asian cast, "Crazy Rich Asians" answers the question: What would happen if you found out your significant other was secretly a millionaire? It follows the story of Rachel Chu and Nick Young, a seemingly regular couple living in New York. Rachel agrees to escort Nick to his best friend's wedding in Singapore where she discovers that his family is much richer than she had been led to believe. When she's met with disapproval from some of Nick's friends and family, it causes a rift in their relationship and they have to find their way back to each other despite all of the obstacles in their way. It's a heartwarming story that speaks to the power of family and love. 
Reconnecting With Your Childhood: "Always Be My Maybe" 
Childhood best friends Sasha and Marcus run into each other 16 years after sleeping together as teenagers, and they become friends once again. The film follows them as they figure out their feelings for each other in spite of the stark differences in their current life trajectories. It also features a hilarious cameo from Keanu Reeves playing an exaggerated version of himself. So many of us haven't been able to meet with a lot of the people we love in person in the past year, so it's fun to watch a movie that shows the joy of reconnecting.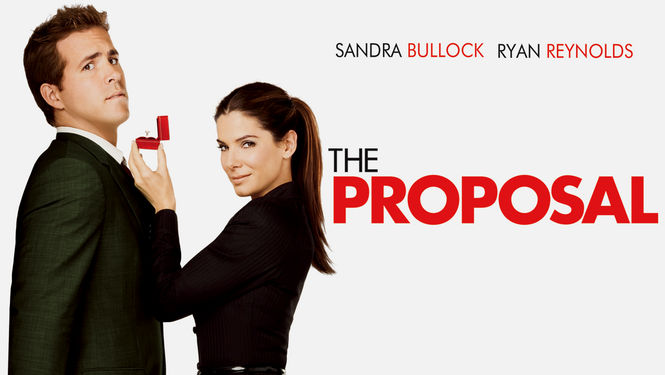 A Workplace Romance: "The Proposal" 
If you're doing an internship right now, it's most likely virtual, so you're probably not going to meet anyone at the office. But you can reminisce about a time when that was possible with "The Proposal." Andrew Paxton (Ryan Reynolds) and Margaret Tate (Sandra Bullock) fall in love on a weekend after years of hating each other? Sign me up! When Margaret, a high-strung book editor, finds out she is at risk of deportation from the U.S., she promptly gets engaged to her assistant, Andrew, and follows him on a trip to his hometown in Alaska, where she meets his fun-loving family. It's endearing to follow Margaret as she slowly opens up to him and his family and realizes that there's more to Andrew than she previously thought. This movie has many delightful and funny moments, and Betty White, who plays Reynolds' eccentric grandma, makes it ten times better.
A Christmas Rom-Com: "Happiest Season"
Kristen Stewart and Mackenzie Davis exude chemistry as love interests in this romcom. When Harper (Davis) invites her girlfriend Abby (Stewart) to spend Christmas with her family, she leaves out one important detail — her parents don't know she's gay. Worried this information will affect her dad's campaign for mayor, Abby and Harper pretend to just be roommates, but as expected, things don't go exactly as planned. Harboring a mix of sweet and sad moments, "Happiest Season" demonstrates the power of friendship and found family, and it reminds us of the freedom that comes with being who you're meant to be. 
A Tearjerker: "A Walk to Remember" 
While this isn't as well-known as "The Notebook," Nicholas Sparks' "A Walk to Remember" is just as heart-wrenching, if not more. When Landon Carter (Shane West) asks Jamie Sullivan (Mandy Moore) for help rehearsing for a play, she promises to help on the condition that he doesn't fall in love with her. When he inevitably does, he is devastated to discover that she has a terminal illness and will die soon. It's a heartbreaking but compelling story about dealing with loss as a teen and finding the power to love through it all. 
Bonnie and Clyde-Style Rom-Com: "The Lovebirds" 
Just after breaking up, a couple, played by Issa Rae and Kumail Nanjiani, accidentally get involved in a murder. Now, they have no choice but to find the murderer while navigating the current state of their relationship. Full of comedy, action and utter chaos, "The Lovebirds" sees Rae and Nanjiani as a clueless couple attempting to keep themselves out of jail at all costs. Unlike a lot of the other movies on this list, this isn't a couple coming together for the first time. Instead, it takes a couple stuck in their ways and a little frustrated with each other and shakes their relationship up with a murder.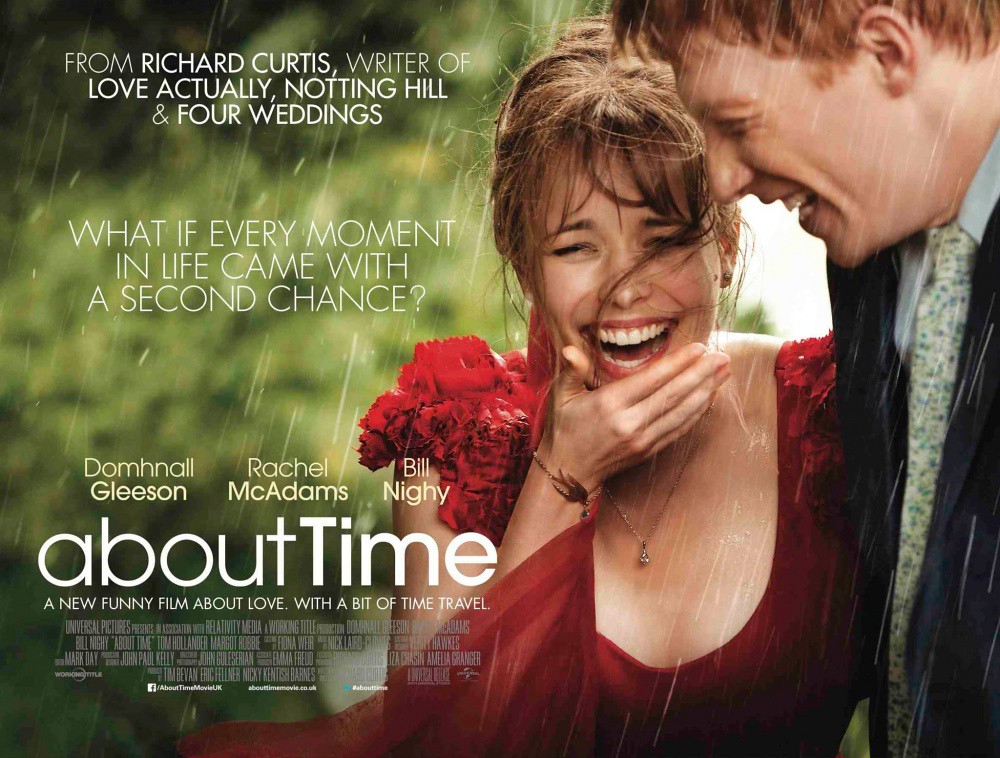 A Time Travel Love Story: "About Time" 
In this charming English romance, Tim Lake (Domhnall Gleeson) finds out he has inherited the ability to time travel and initially decides to use it to get a girlfriend. Eventually, after some mishaps along the way, he starts to see this power as more than a way to get what he wants. It becomes a story that's less about time travel and more about life's complexities and learning to appreciate those little moments, from the mundane to the extraordinary. You go into this film expecting a cheesy romance flick and come out of it with a new outlook on life. 
(Another) '90s High School Rom-Com: "Clueless"

 
As if you need a reason to watch "Clueless!" Cher Horowitz (Alicia Silverstone), who is at the top of her high school food chain, decides to give new student Tai (Brittany Murphy) a makeover with the help of her friend Dionne Davenport (Stacey Dash). But when Tai becomes more popular than Cherand develops an interest in the same guy she likes, she has some new realizations about her life and decides to do something about it. The real highlights of this movie — apart, of course, from a young Paul Rudd — are the amazing female friendships, making it a perfect Galentine's Day movie too.
Quirky British Rom-Com: "Bridget Jones' Diary"
This early 2000s romcom, loosely based on Jane Austen's "Pride and Prejudice," follows a 32-year-old woman caught between two men — one an arrogant, playboy Englishman played by Hugh Grant and the other a posh lawyer played by Colin Firth. Despite having some non-PC jokes that might not hold well today, it is refreshing to see a female lead in a rom-com who is far from perfect but still wholly deserves love. The sequels, "Bridget Jones: The Edge of Reason" and "Bridget Jones' Baby," are also amusing.
Stuck in a time loop on the day of her sister's wedding, Sarah (Cristin Milioti) forms a budding relationship with Nyles (Andy Samberg), a wedding guest. The film follows the pair as they fight, have fun, fall in love and try to get themselves out of the time loop. Living the same day over and over is a common trope, but "Palm Springs" brings a unique take on the genre, showing some of the darker frustrations that come with it while managing to inject some sweet romantic moments in between. 
Reminiscing on Past Relationships: "The Broken Hearts Gallery" 
Lucy (Geraldine Viswanathan) saves at least one souvenir from all of her failed relationships. When she meets Nick (Dacre Montgomery), he convinces her to hang up a tie from her most recent relationship in the hotel he's building. Inspired by this, she creates a broken hearts gallery, where people can leave their souvenirs from past relationships with a note about what they mean to them. 
The two quickly become friends while building the hotel and gallery together. And as this friendship progresses into something more, they deal with complicated exes and even more heartbreak before finally finding their way into each other's hearts. "The Broken Hearts Gallery" illustrates the importance of letting go of heartbreak and opening yourself up to new experiences.